[Sponsored] Kick off Dry July with a free non-alcoholic drink at one of Melbourne's best bars
There's no denying we love a warming evening drink or a Friday afternoon tipple, but at some point we've got to give our livers a break. July is the season to cut back on booze, so many Melbournites will be going without their dancing and giggling fuel for the month.
But this doesn't mean you have to be confined to your living quarters. Seedlip – an alcohol-free spirit defying the laws of distilling – is giving away 500 drinks across 23 of the best bars and restaurants in Melbourne and Sydney this Dry July. Simply redeem your voucher, find your favourite venue on our list, and be rewarded for your healthy efforts with a free non-alcoholic drink. You can enjoy the Seedlip garden and tonic or spice and tonic, or try the house Seedlip cocktail at any of these seven hot spots around the city.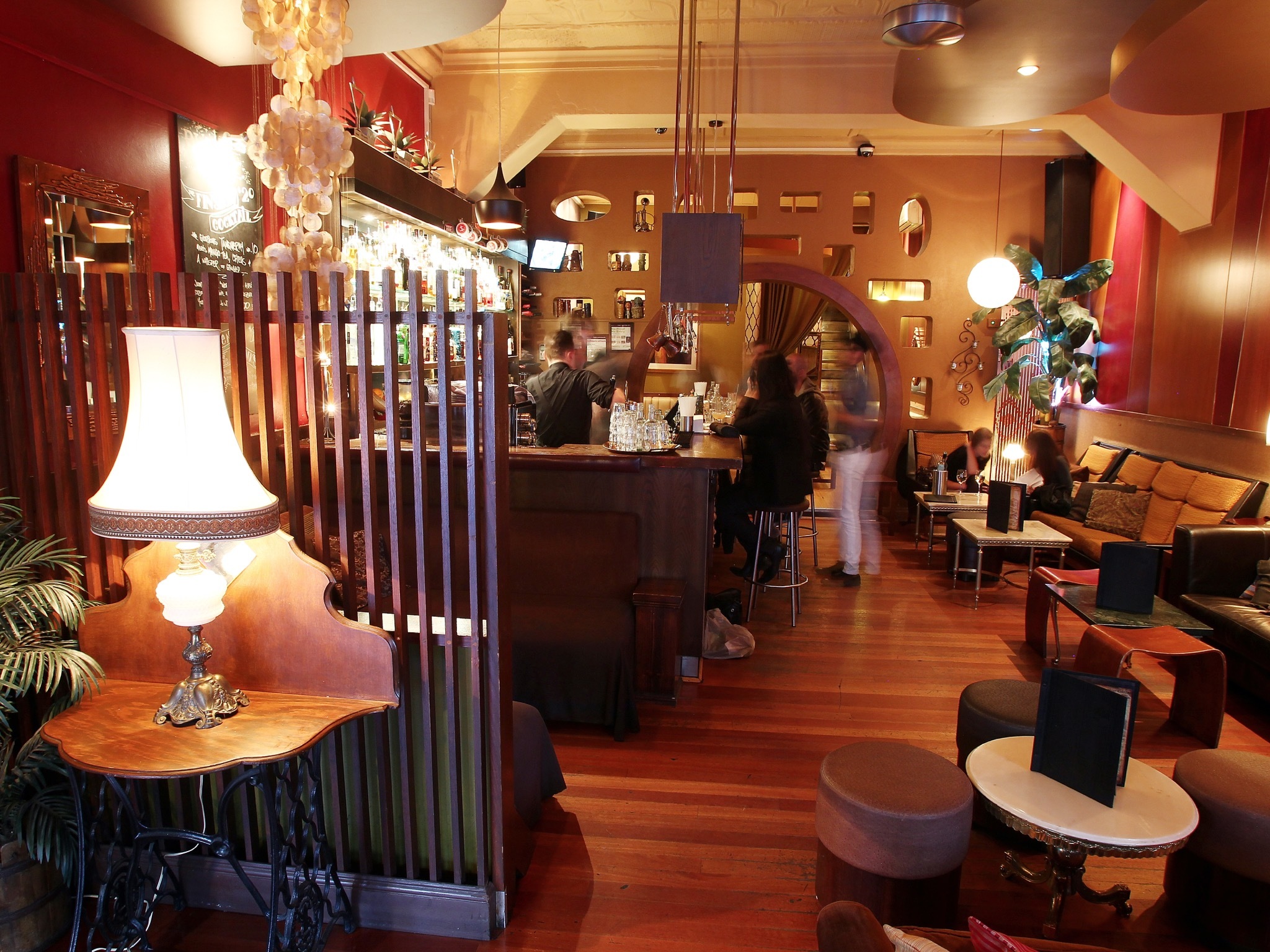 Photograph: Graham Denholm, Black Pearl
Black Pearl
Still ahead of the game after more than a decade, the award-winning Black Pearl is a late-night hangout for locals and hospitality workers, and caters to the tourist trade in the afternoons. The bartenders will share their Melbourne insights while they concoct a boozless drink for you this Dry July.
Spice Market
This classy club is full of every luxury you can think of, and if you're feeling really generous you can hire your own private booth. So settle in with a non-alcoholic drink before you hit the dancefloor.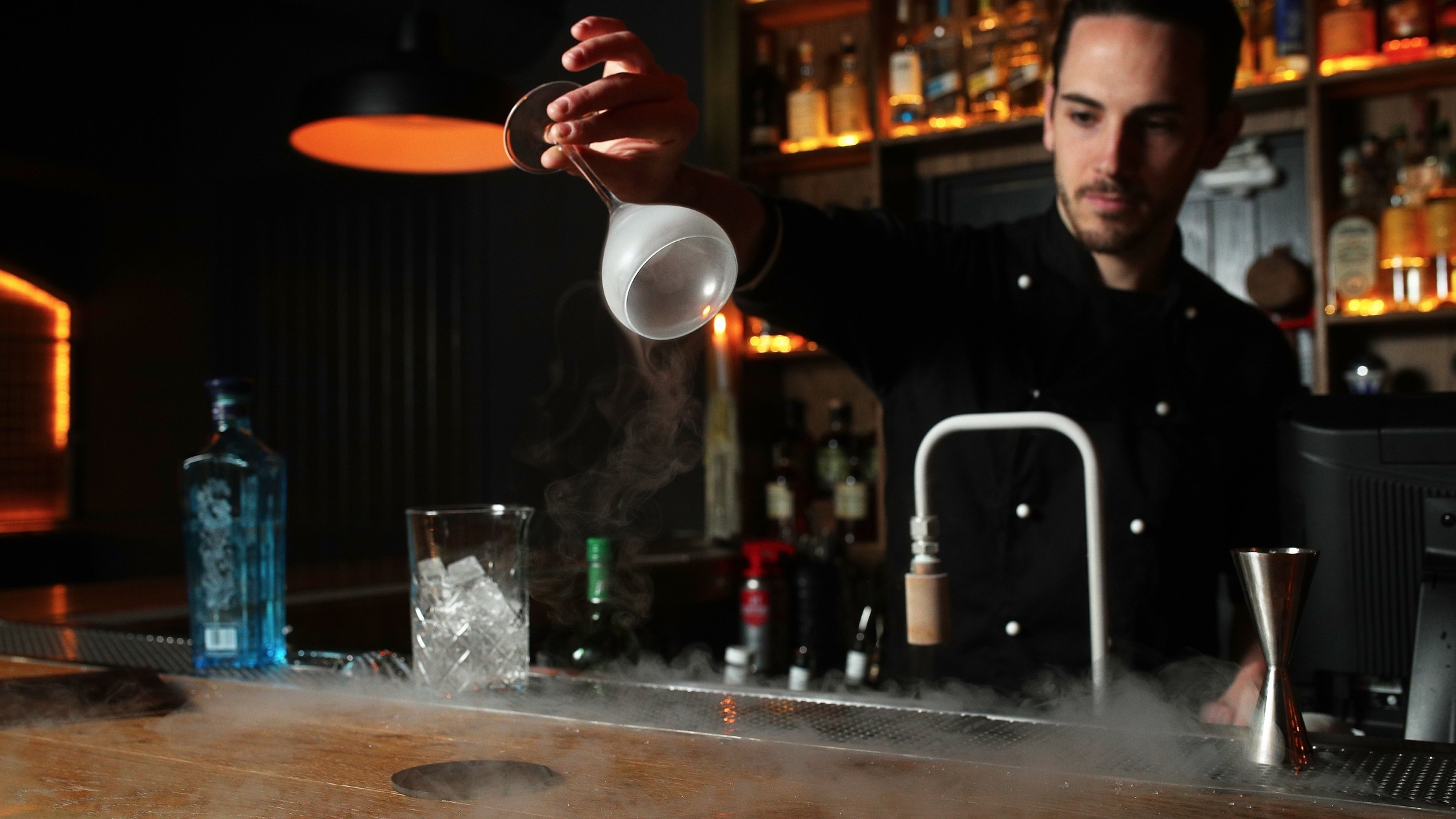 Photograph: Graham Denholm, Beneath Driver Lane
Beneath Driver Lane
This subterranean cocktail bar is a vision of rustic Victorian style, with brick arched booths, walls cluttered with black-and-white photos, and warm light from candles and low-hanging lamps. Make it your underground haunt this Dry July with a complimentary booze-free beverage.
The Lincoln
Getting the mix of old and new right is a tough balancing act, but at the Lincoln they're as sure footed as an acrobat, which means you'll be sitting up at an Art Deco bar with the footy on behind you and a steak on the way. Add a quirky alcohol-free drink to the evening's agenda for one more fun twist.
Madame Brussels
This kitsch, cutesy rooftop promises a raucous garden party in the heart of the city, with a tongue-in-cheek drinks list and easy-to-dance-with party snacks. Join in the celebrations this dry July with a free boozless refreshment.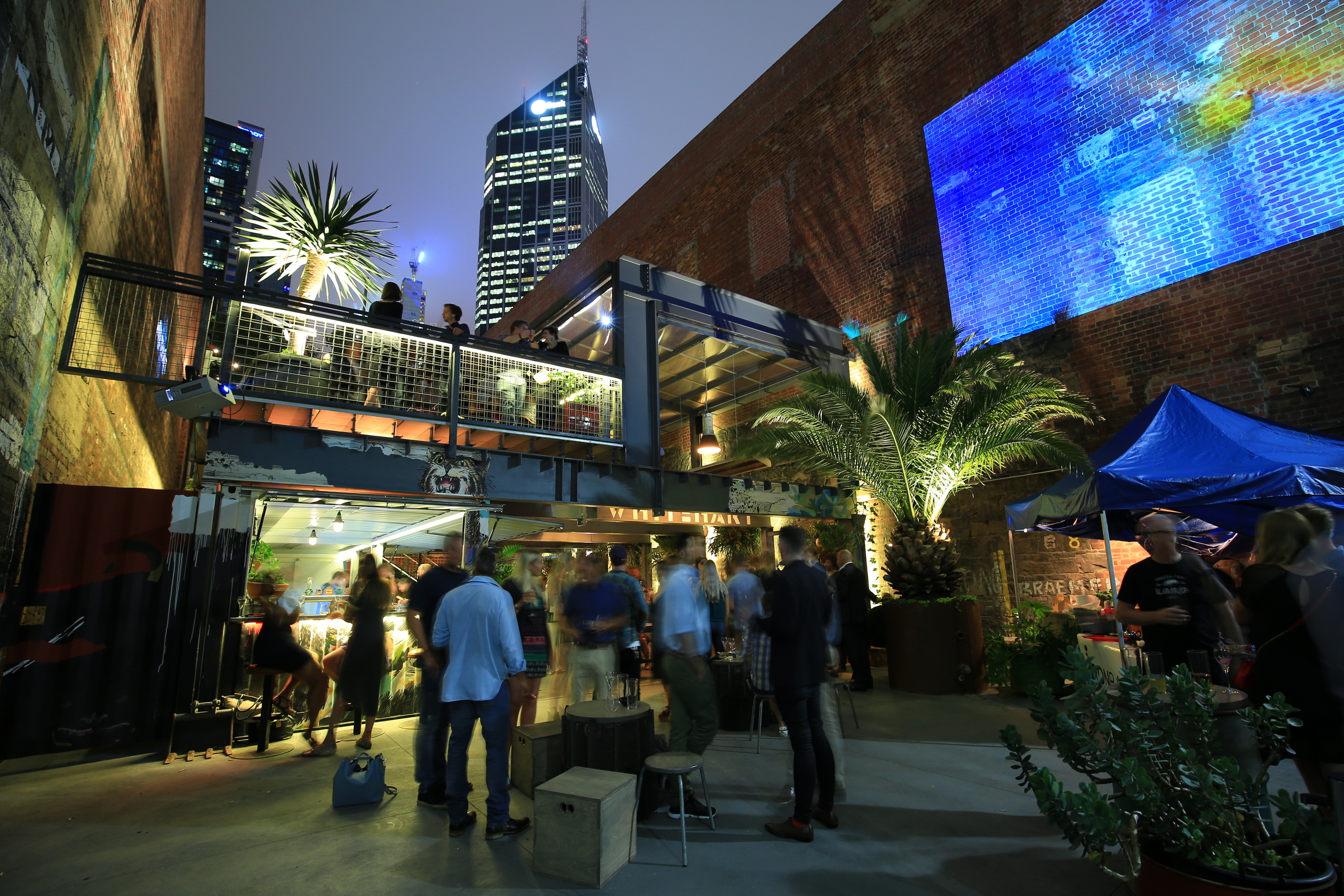 Photograph: Supplied, Whitehart Bar
Whitehart Bar
With a grungy vibe, this two-storey bar fashioned out of shipping containers built on a converted car park is made to withstand whatever Melbourne's weather throws at punters: there are heaters and shelter for winter, and outdoor seating for when the weather's kinder. So find your favourite spot to sip on your non-alcoholic drink this Dry July.
Builders Arms Hotel
The Builders Arms Hotel is, at its very core, a classic pub all the way down to its mottled dijonaise coloured tiles and black top bar. But there's also a high end bistro out back for hungry patrons with gourmet sensibilities. So grab a bite to eat with your free Dry July drink.
---