Heineken City Shapers Festival Melbourne
Eighteen cities, one night. Here's what happened when Heineken turned a warehouse into a micro-festival of cities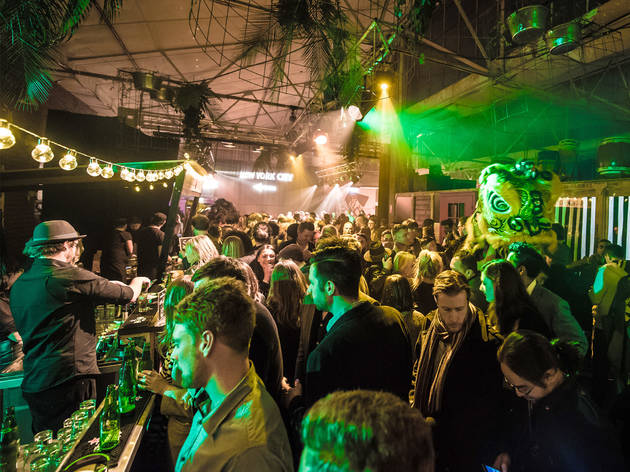 1/10
Photograph: Paul Mulligan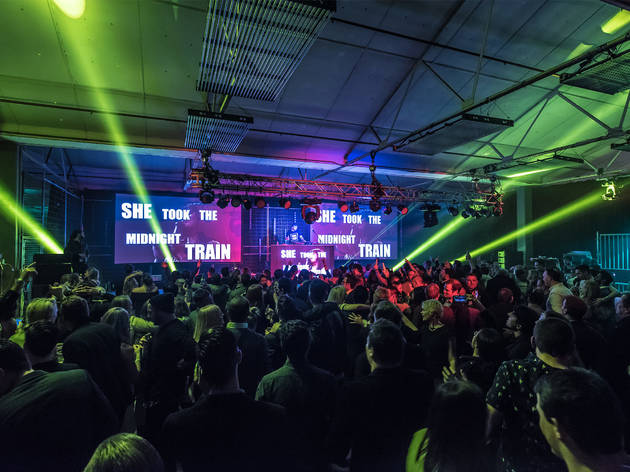 2/10
Photograph: Paul Mulligan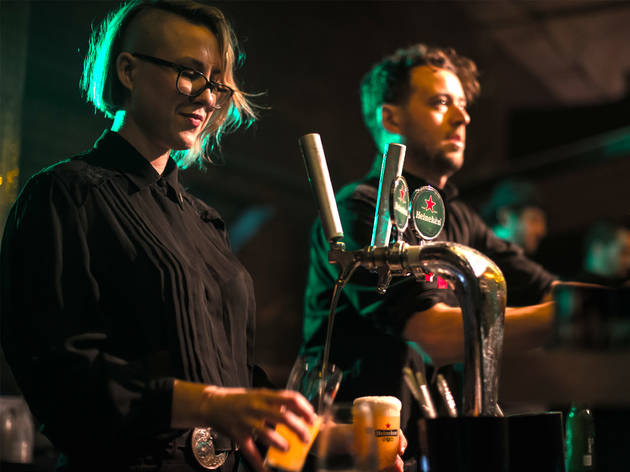 3/10
Photograph: Paul Mulligan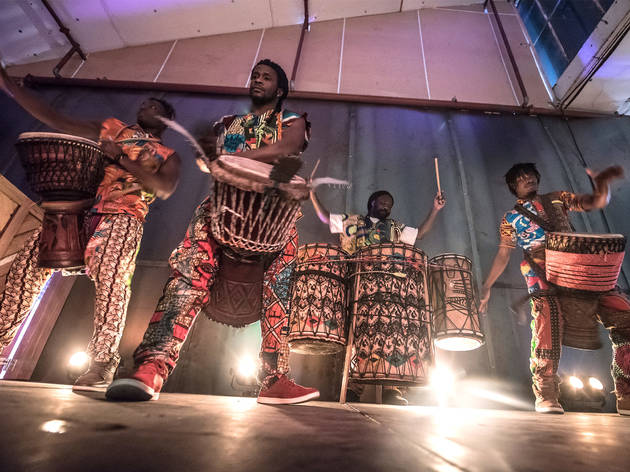 4/10
Photograph: Paul Mulligan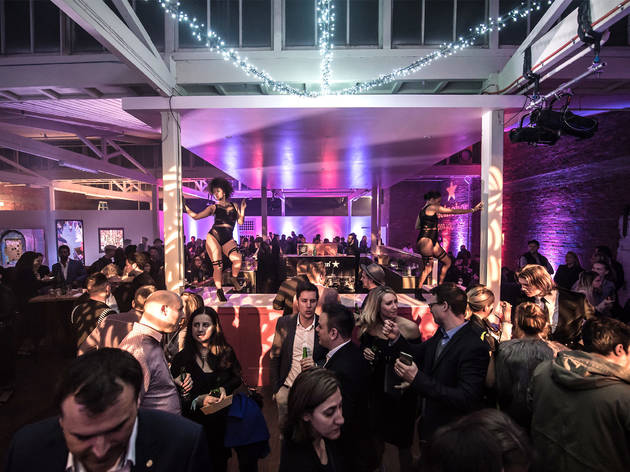 5/10
Photograph: Paul Mulligan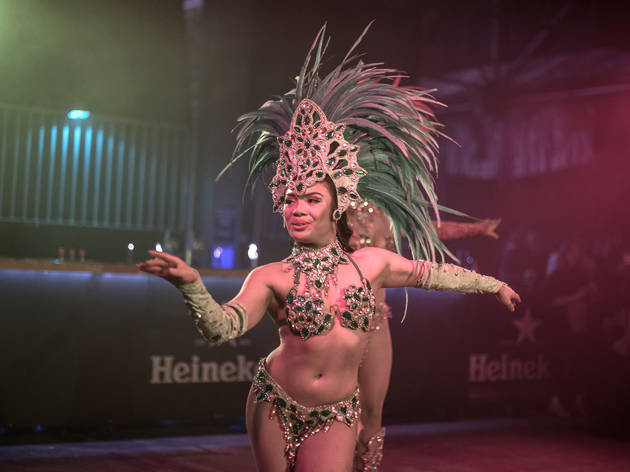 6/10
Photograph: Paul Mulligan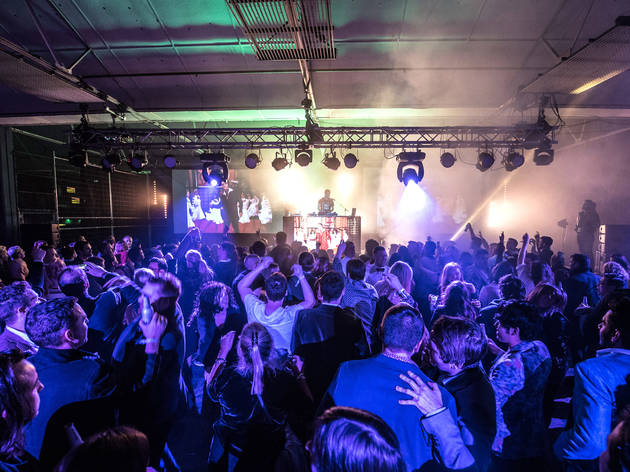 7/10
Photograph: Paul Mulligan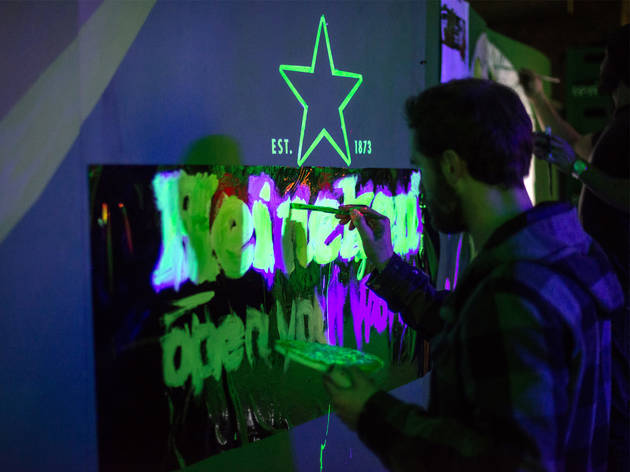 8/10
Photograph: Paul Mulligan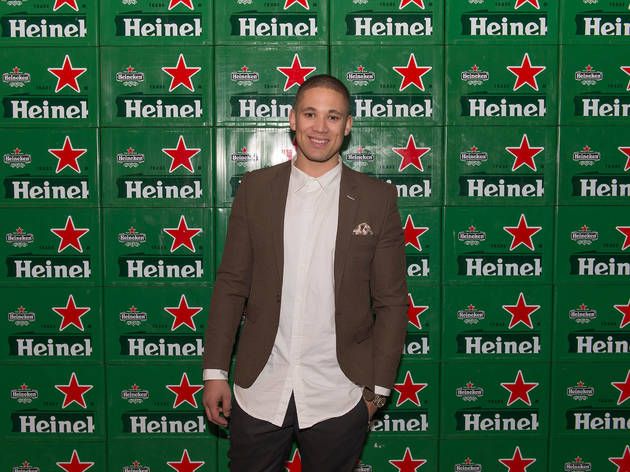 9/10
Photograph: Paul Mulligan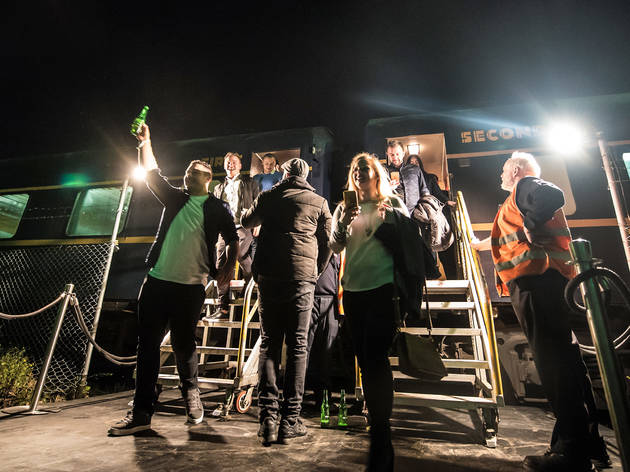 10/10
Photograph: Paul Mulligan
All the best nights start with a bit of mystery – and you can't get more mysterious than being told to meet at Southern Cross Station... destination unknown. On Thursday August 4, Heineken treated special guests to a secret party, which turned out to be an action-packed round-the-world experience that didn't require passports.
So there we were on a west-bound train, crisp, cold Heineken in hand. Soon, the train stopped in Kensington at a warehouse, which would become a hub for cities around the world.
Our first stop for the night? New York. The voice of a smooth jazz singer filled the warehouse space, where guests were offered mini Reuben sandwiches, burgers and pizzas.
Soon it was away with New York and into Asia. The smokey scent of hawker food stalls drew guests into a room which incorporated elements of Singapore, Seoul and Taipei – everything from fresh noodles to tea leaf-reading and arcade games. Among the crowd were some big names, among them style commentator Arrnott Olssen, singer Nathaniel Willlemse, models Harrison Luna and Sarah Czarnuch and influencer Tully Smyth.
Then came the tropical vibes, as Rio samba dancers amped up the party vibes and led the way onto a pumping dance floor. There, the Heineken flowed freely and dancers wowed the crowd from the stage. If that wasn't enough, the biggest adventure was yet to come: an appearance from Hot Dub Time Machine – the time travelling dance party that has become a festival favourite across the country. DJ Tom Loud took things back – way back – to the '50s with 'Rock Around the Clock', before unleashing an audio-visual mashup that took guests on a journey through the biggest hits of the decade from many of Heineken's 18 cities: everything from '99 Luftballons' from Berlin to some homegrown talent. DJ Tom Loud kept guests on their feet past midnight, after which time DJs kept things pumping into the night.
In a night where new surprises were constantly unveiled, there was one final unexpected twist. While our group had boarded a train and visited New York and Asia, an entirely separate party was running somewhere else! It wasn't until both parties came together to form one huge dancefloor that guests realised what had happened. Sure, we'd all love to take six weeks off and go around the world, but for a surprise-filled zip around the world in one night, the Heineken City Shapers Festival couldn't have been better.
Get a taste of the Heineken City Shapers Festival Melbourne: