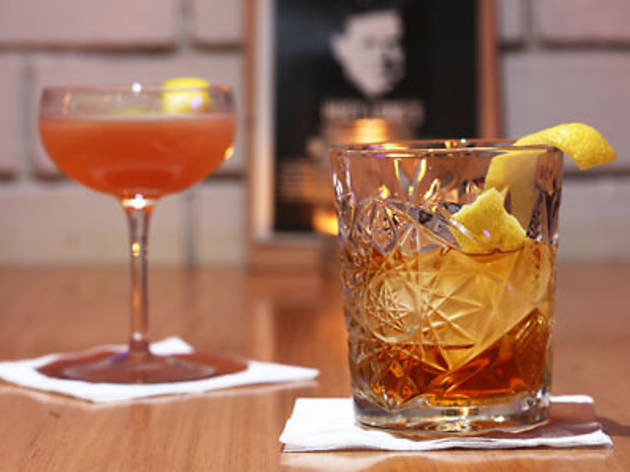 1/12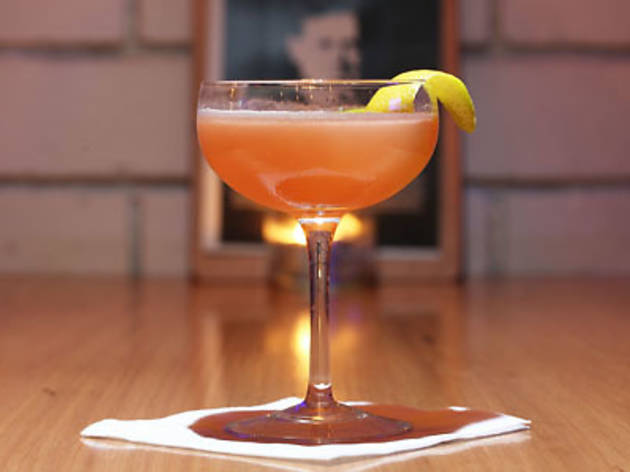 2/12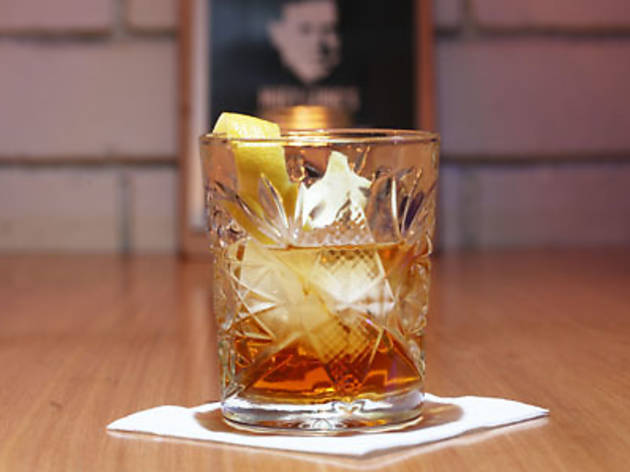 3/12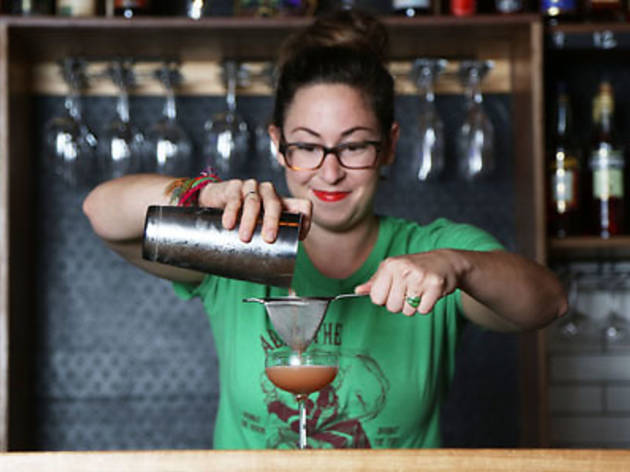 4/12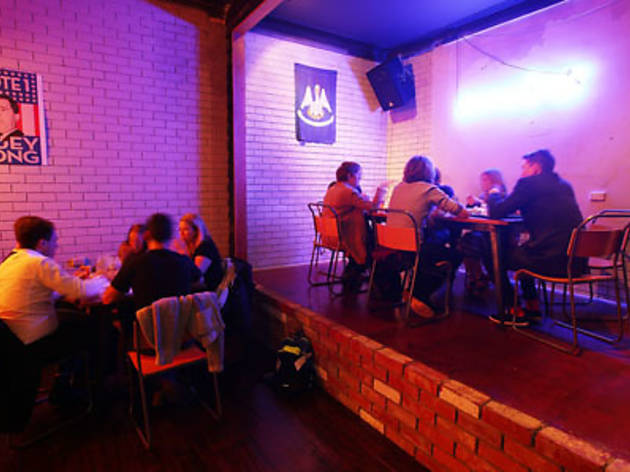 5/12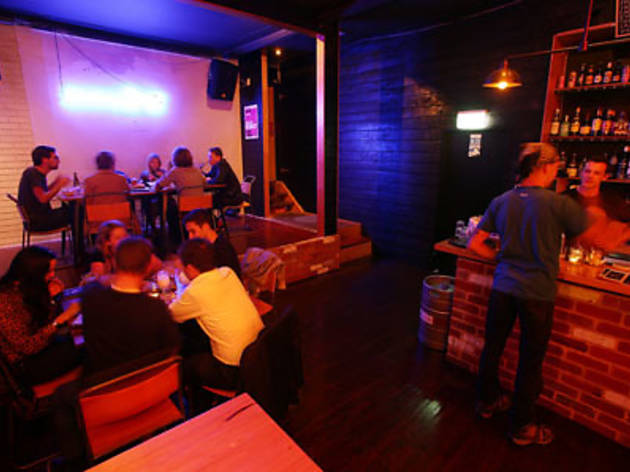 6/12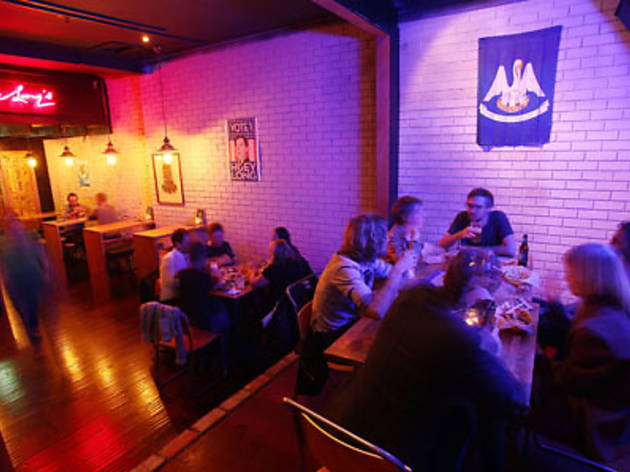 7/12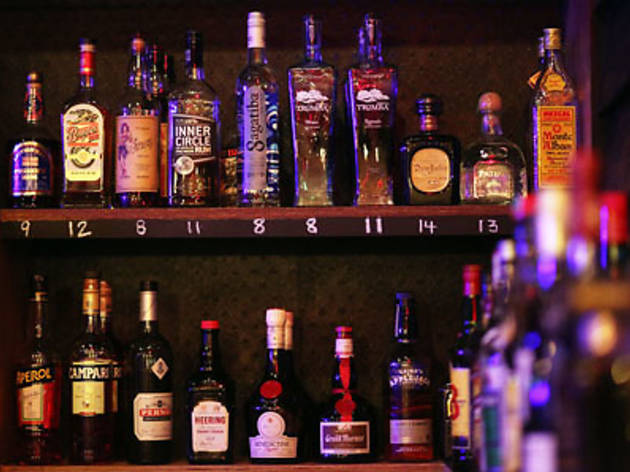 8/12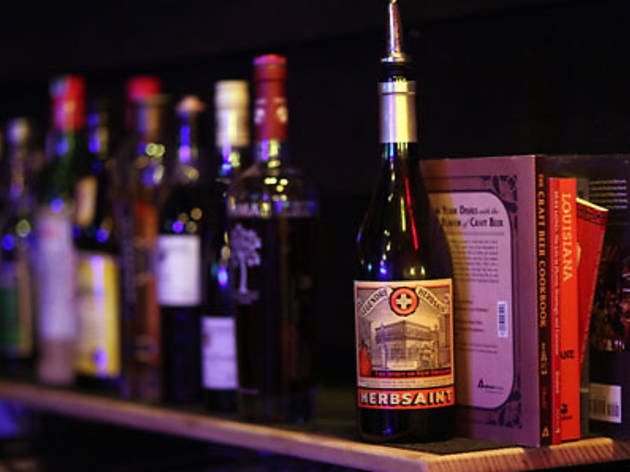 9/12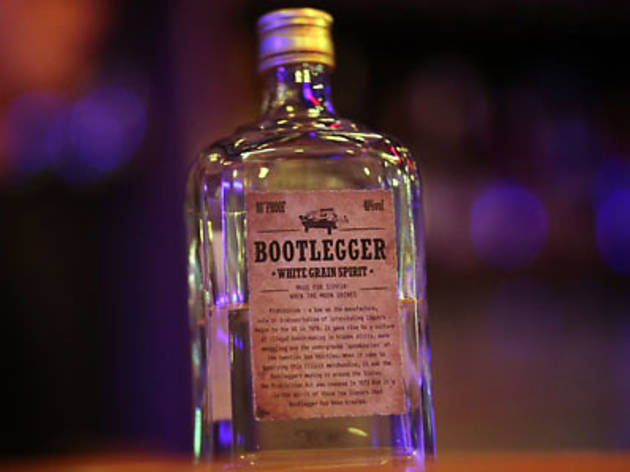 10/12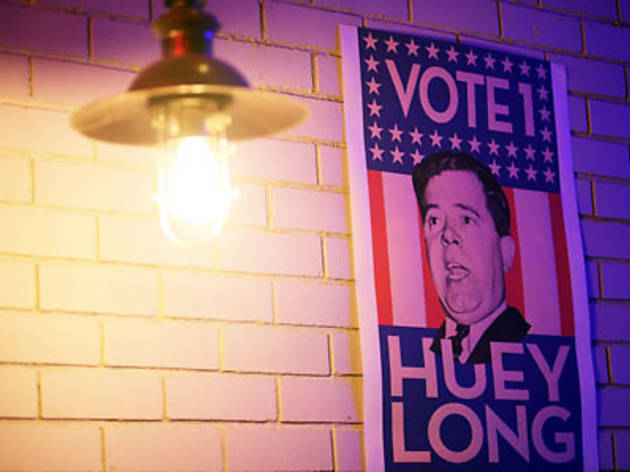 11/12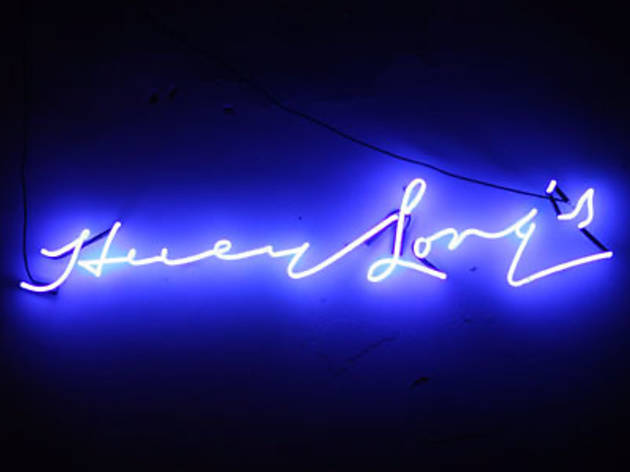 12/12
Smith Street's home of hangover cures could now give you one to begin with
When you think of Po'Boy Quarter on Smith Street, you think of hangover cures. Now, however, the newly opened Huey Long's out the back with its muted lights, risen wooden bar tops and $15 cocktails gives you the option to go full circle.
Huey Long's celebrates all things cocktail, all the time, taking inspiration from the annual New Orleans liquor festival, Tales of the Cocktail. The name itself is a throwback to the Governor of the same name famed for allowing New Orleans bootleggers to go about their business unscathed during prohibition. Huey Long's is the perfect way for owner Michael Cotter to get behind the reckless spirit of drinking with a touch of class.
The team pumping out your drinks are unassuming in a good way. They have the skills, having come across from Cotter's other business, Bar None in Camberwell. The list spans three pages, covering some lesser-known classics such as the Vieux Carré, Brandy Milk Punches and Grasshoppers alongside your familiar Sazeracs, Juleps and Gin Fizzes. But they still offer to make you anything unlisted, which is a mark of a dedicated bartender. On this eve, we go for the weekly special, the NOLA Mule containing Moonshine (in name only – it's a legal white grain spirit with a higher ABV than vodka and better name) with applejack for depth, and lime, ginger beer and bitters bringing the length. It's just $15, too.
The wines are as interesting as their cocktail counterparts – American, mostly Californian. By-the-glass options are your cheap and easy-drinking friends. For the more interesting gear, prepare to drop at least a pineapple for a bottle. Beers are all $10 and under with a healthy mix of Australian and American brews making the cut, including some heavier ales and hoppier varieties for those looking for a drink to chew on.
Speaking of chewing, with a fully functioning eatery out the front supplying the perfect drinking companions of Po'Boys, fried oysters, Southern fried chicken, heart-clogging balls of mac and cheese croquettes and spears of pickles, it would seem silly to leave the four walls.
When you eventually need to, exit through the sandwich shop, which in itself is a gift.
---
Venue name:
Huey Long's
Contact:
Address:
Po'Boy Quarter
295 Smith St
Fitzroy
Melbourne
3065

Opening hours:
Mon-Wed 5-11pm; Thu 5pm-1am; Fri 4pm-1am; Sat 11am-1pm; Sun 11am-11pm