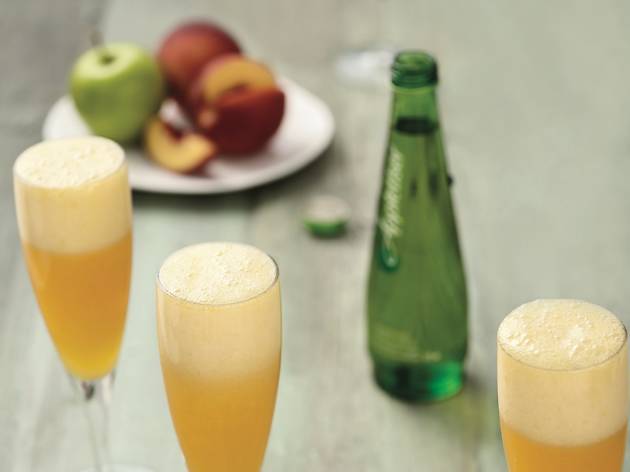 Mocktails for celebrating a special occasion
Don't be left out of the party just because you're not getting boozy. These pretty drinks still have all the fun – minus the hangover
Fancy-looking drinks befitting of a special occasion, congratulations or traditional celebration – with the bonus of remembering it all the next day. These drinks are special enough to put a classy finishing touch on birthdays, toasts, anniversaries and Christmas get-togethers with family and friends.
Once you've worked your way through these refreshing, booze-free libations, have a look at our recipes for the perfect barbeque mocktail and our mocktail recipes for a super civilised garden party.
Mocktails for celebrating a special occasion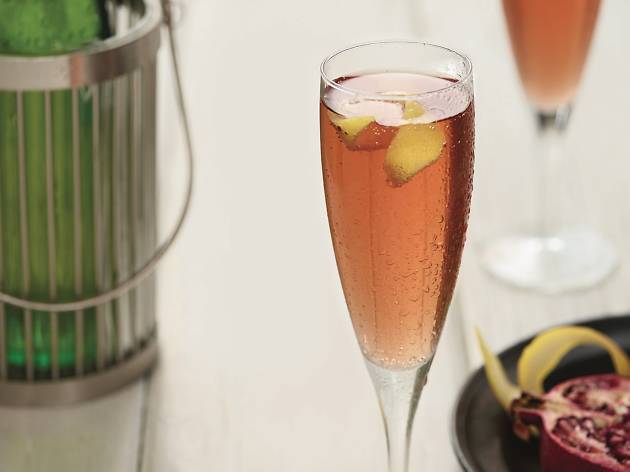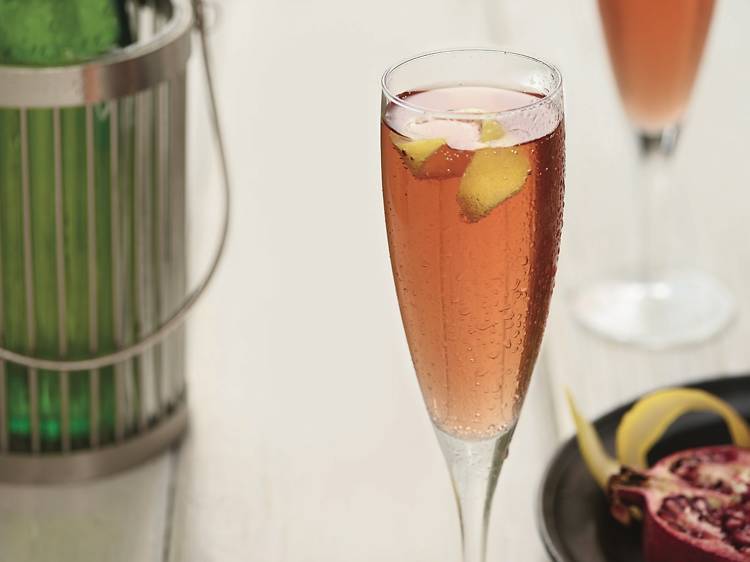 It looks a bit like Champagne... but thankfully it won't feel like Champagne the next morning.
What: 60ml Appletiser (to top), 30ml pomegranate juice, lemon zest (garnish), ice
How: Add all ingredients in an ice-filled cocktail shaker. Shake and strain into a chilled champagne flute. Garnish with lemon zest.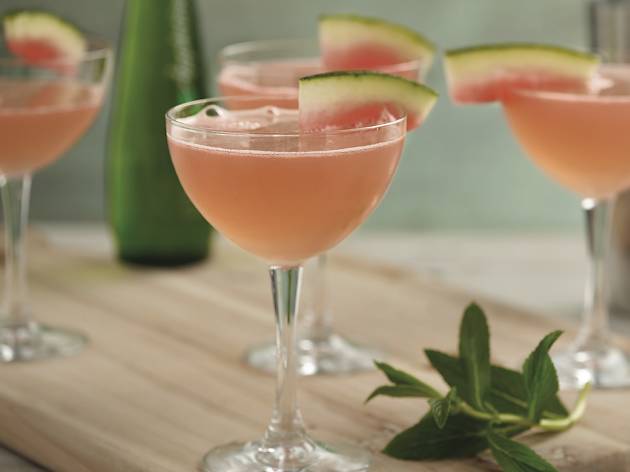 The playful one of the bunch, this cooling mocktail is ideal for celebratory glass-clinking.

What: Appletiser (to top), 15ml sugar syrup, 15ml lemon juice, eight mint leaves, four watermelon chunks, watermelon wedge (garnish), ice
How: Add watermelon chunks and mint to a mixing glass and muddle. Add ice and all other ingredients except Appletiser. Shake and strain into a chilled Martini glass. Top with Appletiser and garnish with a watermelon wedge.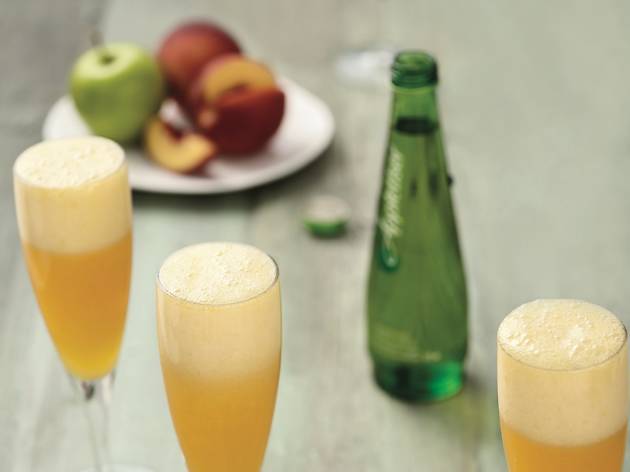 A non-alcoholic take on the classic brunch cocktail, the Bellini.
What: 20ml peach purée, 90ml Appletiser (chilled), lemon twist (garnish)
How: Pour peach purée into a chilled champagne flute. Top with Appletiser and garnish with a lemon twist.
Spiced Apple Syrup Sipper
Celebrate the festive season with the traditional Christmas fragrance of cinnamon and spices.

What: Ten cardamom pods, half a teaspoon of black peppercorns, half a teaspoon of cloves, one cinnamon stick, 2cm knob of peeled and chopped ginger, one teaspoon vanilla extract, 750ml Appletiser, 200ml honey, 200ml water
How: In a dry frying pan, toast cardamom, peppercorns, cloves and cinnamon stick until aromatic. Combine these in a small pan with the ginger, vanilla extract, honey and water and bring to the boil. Simmer for 5-10 minutes, stirring often (the longer you simmer, the stronger the spice flavours will be) then remove from heat and strain. Allow syrup to cool, and then pour over ice. Top with Appletiser and a squeeze of lemon juice.
Best selling Time Out Offers