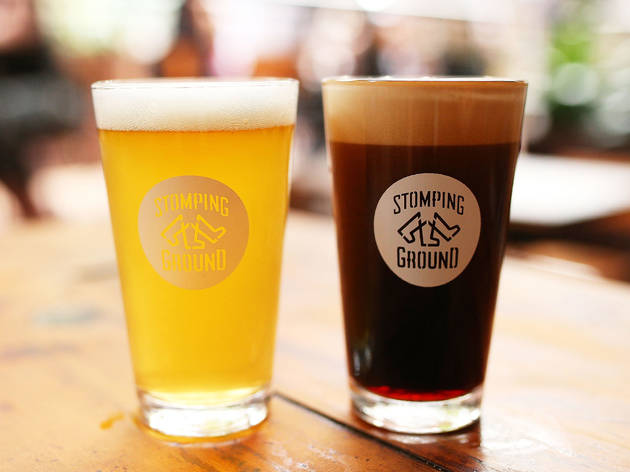 1/12
Photograph: Graham Denholm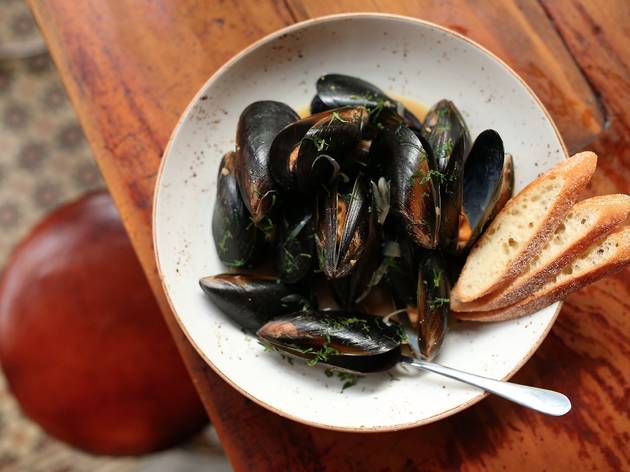 2/12
Photograph: Graham Denholm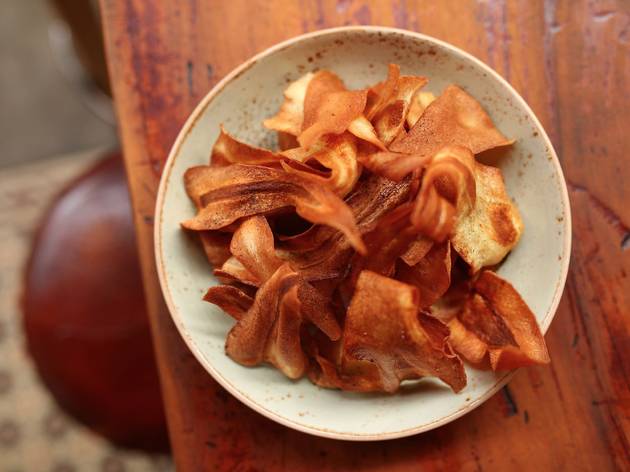 3/12
Photograph: Graham Denholm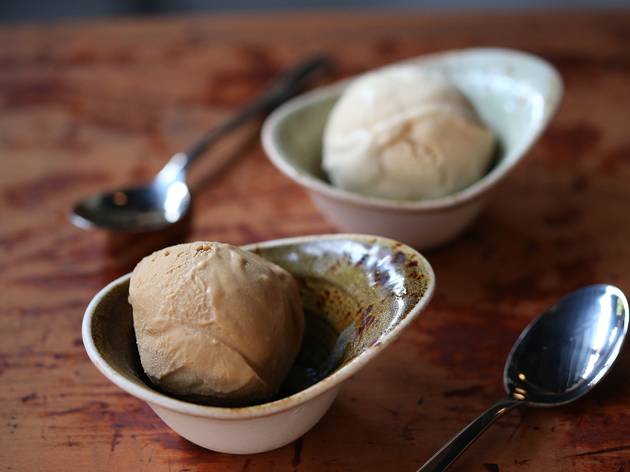 4/12
Photograph: Graham Denholm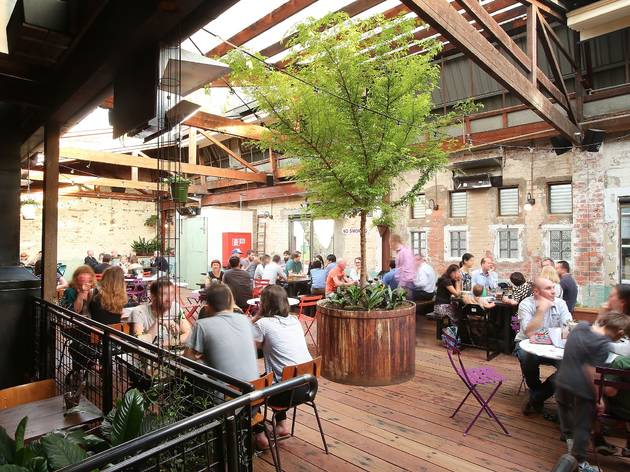 5/12
Photograph: Graham Denholm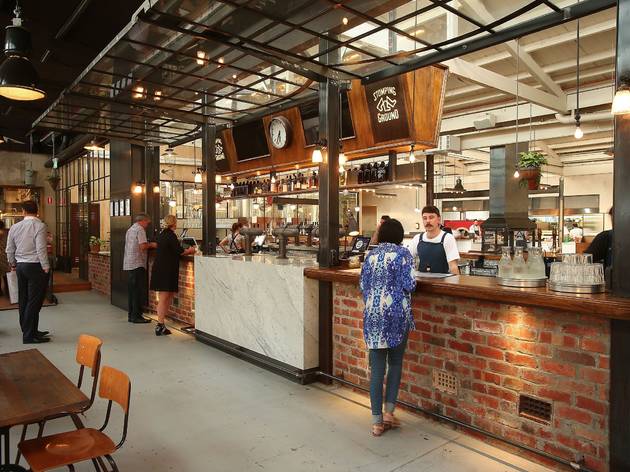 6/12
Photograph: Graham Denholm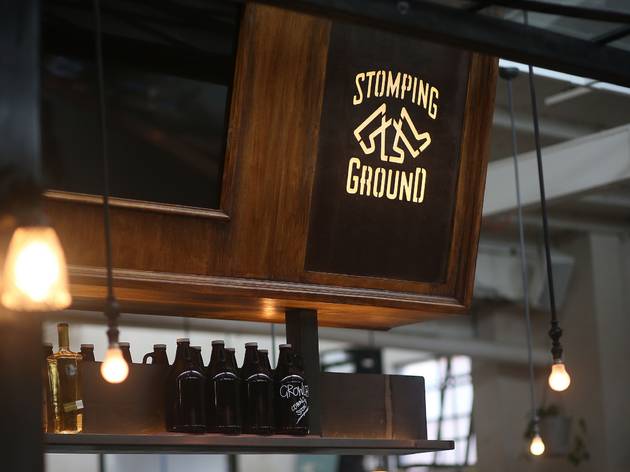 7/12
Photograph: Graham Denholm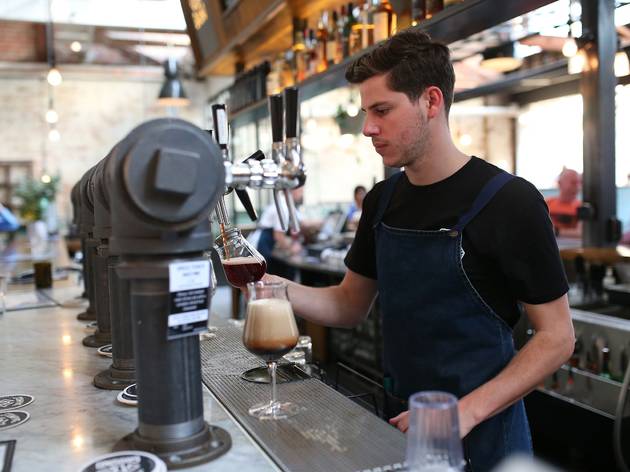 8/12
Photograph: Graham Denholm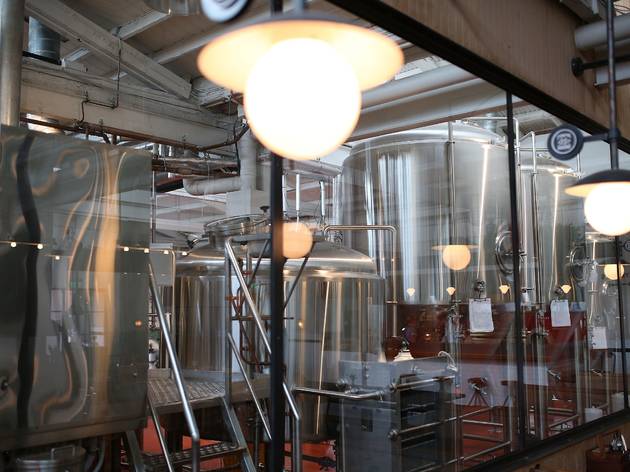 9/12
Photograph: Graham Denholm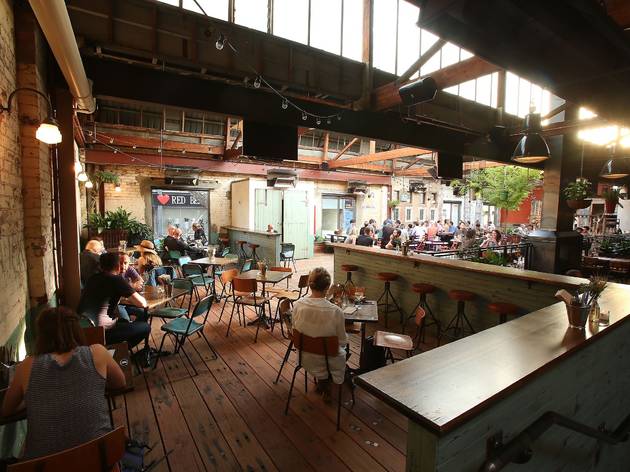 10/12
Photograph: Graham Denholm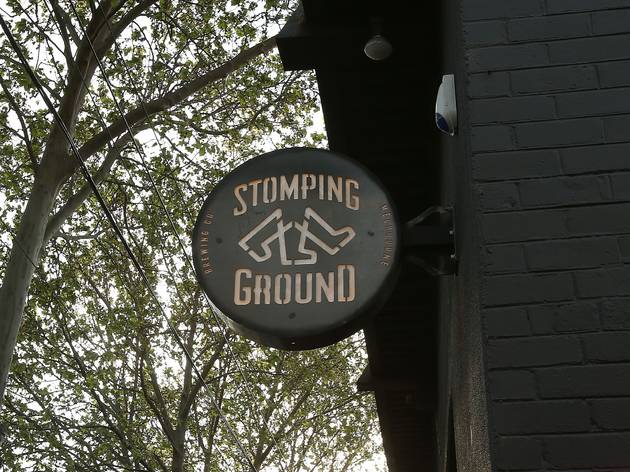 11/12
Photograph: Graham Denholm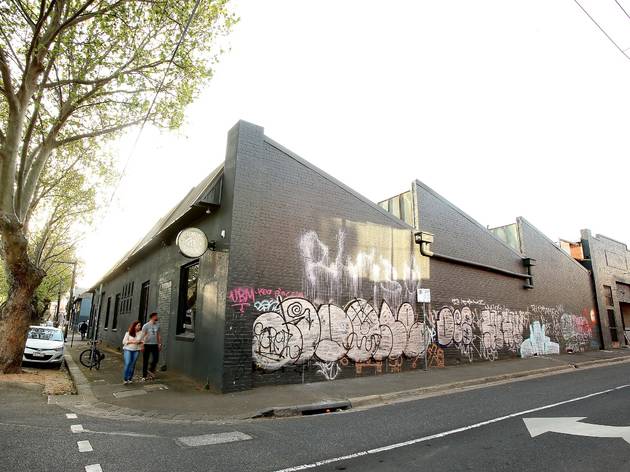 12/12
Photograph: Graham Denholm
Beers, beards, and babies: Collingwood's warehouse brewery pub has them all
There are few nicer places to be than the inside of a big old warehouse in Collingwood. That's exactly where you'll find Stomping Ground – the latest brewery to fling up the roller doors and take a crack at serving their beer direct to the thirsty public. The huge open space is bisected by the two-sided bar, with little else blocking the view around the immense room. End-to-end skylights lend an inside/outside feel, and planter baskets hanging from black steel beams soften the industrial edges. It's a lovely place to hang out, rain or shine, and we reckon they'll be packed all summer long.
Beer takes centre stage for obvious reasons, the brewing tanks gleaming from behind big windows into the functional side of the warehouse. Grandstand pale ale is pure Aussie summer fun – light and fruity with enough hops to balance it out. This easy-drinking bad boy won't blow any minds, but it goes down a treat on a sunny day. You can get tasting paddles of six beers, either their choice or yours (a nice option to have), as well as special releases, nitro porter, and while the hand pumps aren't currently hooked up, they speak of good malty things to come.
The food is all offered with beer pairing suggestions, some better than others. Parsnip crisps with truffle salt are novel, but not as satisfying as a humble potato chip, and might work better as a garnish rather than a stand-alone snack. They also don't match well with the recommended pairing of pale ale, the hops accentuating the bitter edge of the parsnip. Steamed mussels are huge and fresh, but the broth is a bit underwhelming and heavy-handed on the salt, and the slices of stale baguette on the side need a mo' on the grill to return to life. This dish does go well with the barley wine though; sweet as strawberry jam, and deliciously malty. It's not the recommended pairing, but it works nonetheless.
This is a family-oriented place. There's a coffee machine working just as hard as the beer taps, high chairs and prams galore, and even a cubby house so parents can cut the kids lose for a bit. We're sharing the bar with and eight-year-old girl making herself a lovely bracelet of pink plastic beads. We reckon it'll match her sneakers a treat. Service errs in the side of chatty and chilled rather than fast and efficient, but we're visiting on the day after the 2016 AFL Grand Final (go Doggies!) so if they're a bit dusty today, well, so are we.
A few short weeks since opening Stomping Ground is already one of the best places in Melbourne to bring the family for an arvo of beers and sunshine, and if the service and kitchen can tighten their game a little, we'll have another brilliant place to enjoy the fruits of our outstanding craft beer scene.
Venue name:
Stomping Ground
Contact:
Address:
100 Gipps St
Collingwood
3066

Opening hours:
Mon-Thu 11.30am-midnight; Fri-Sat 11.30am-1am; Sun 11.30am-midnight