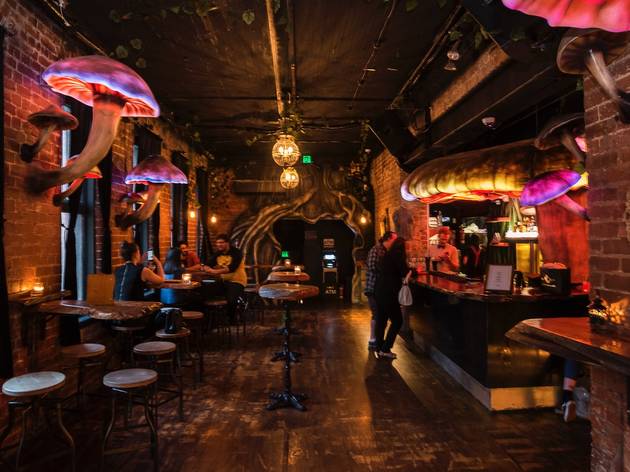 1/14
Photograph: Carmen Zammit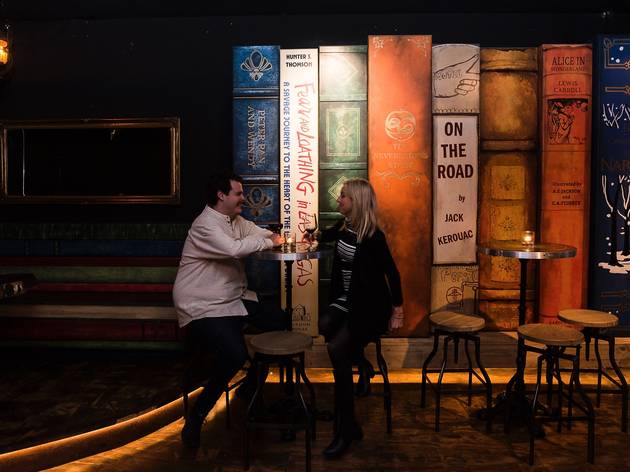 2/14
Photograph: Carmen Zammit
3/14
Photograph: Carmen Zammit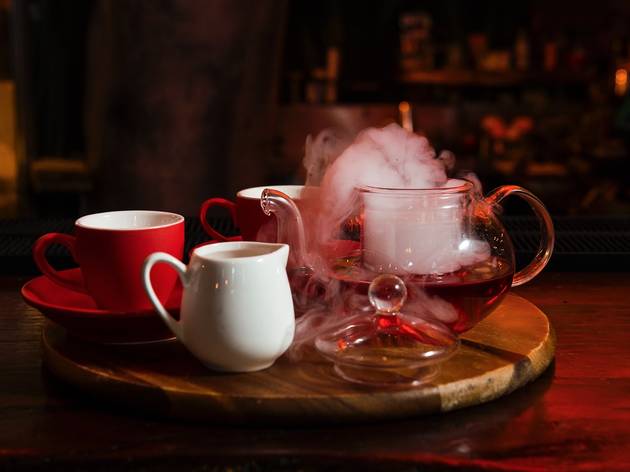 4/14
Photograph: Carmen Zammit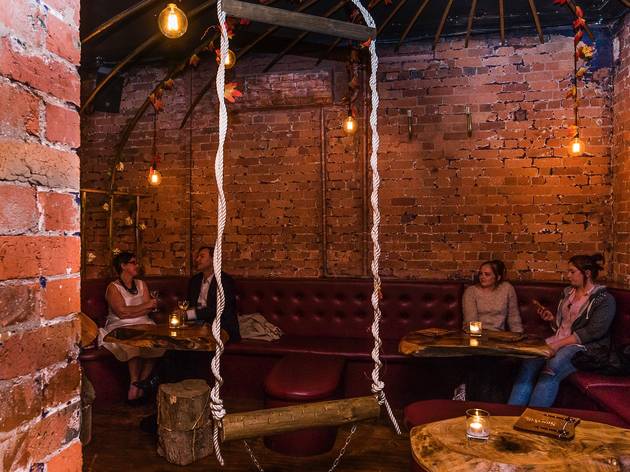 5/14
Photograph: Carmen Zammit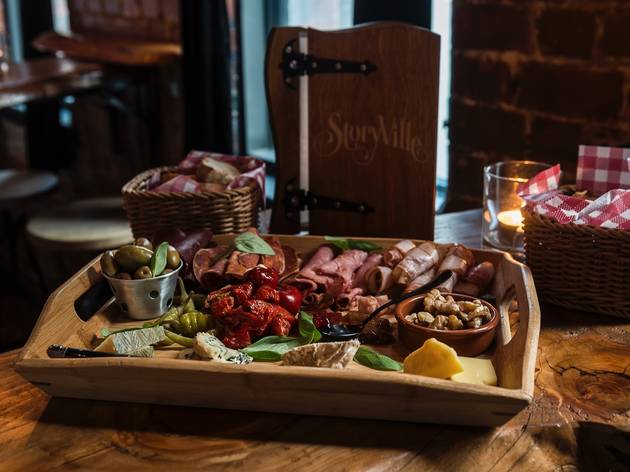 6/14
Photograph: Carmen Zammit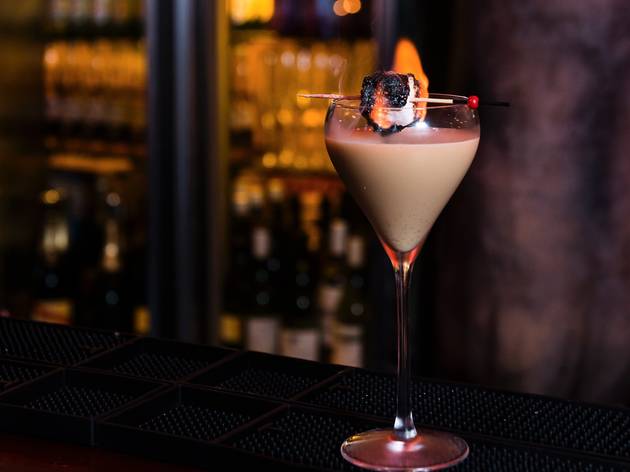 7/14
Photograph: Carmen Zammit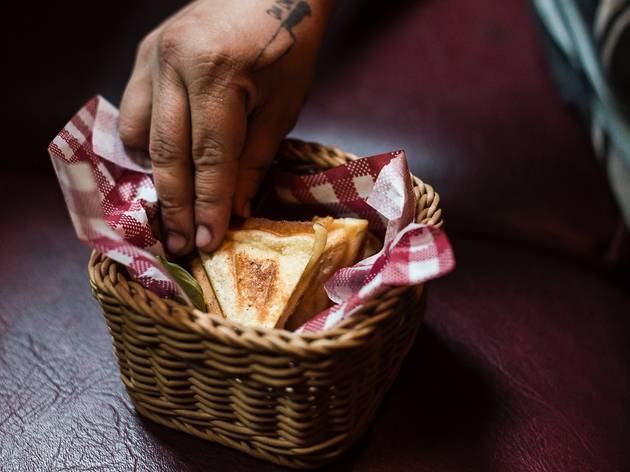 8/14
Photograph: Carmen Zammit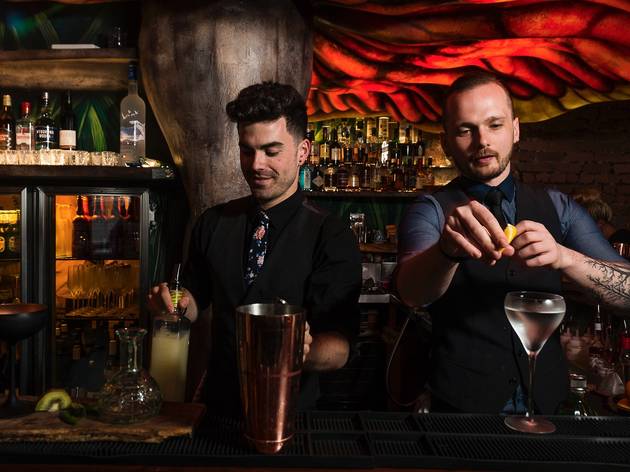 9/14
Photograph: Carmen Zammit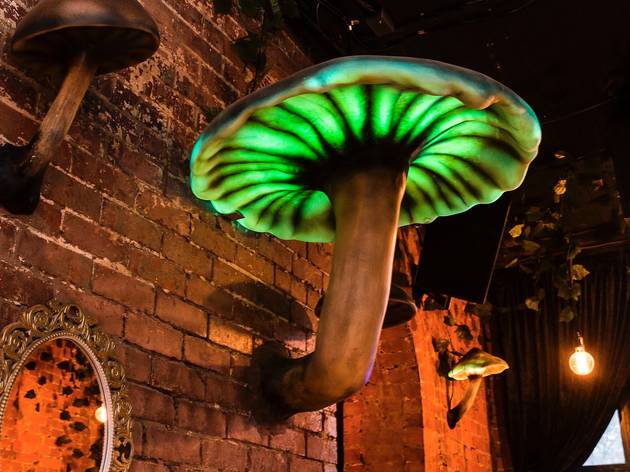 10/14
Photograph: Carmen Zammit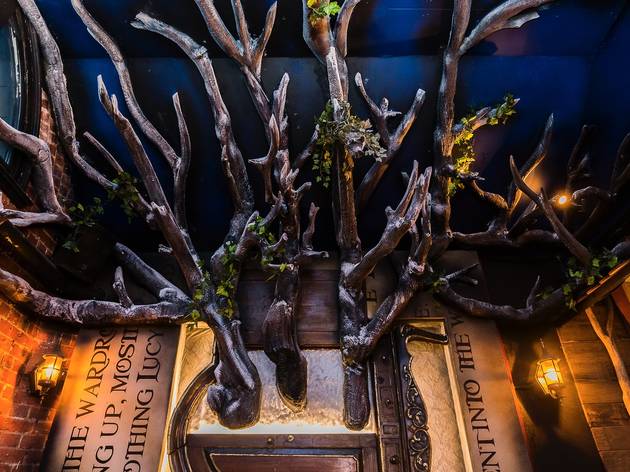 11/14
Photograph: Carmen Zammit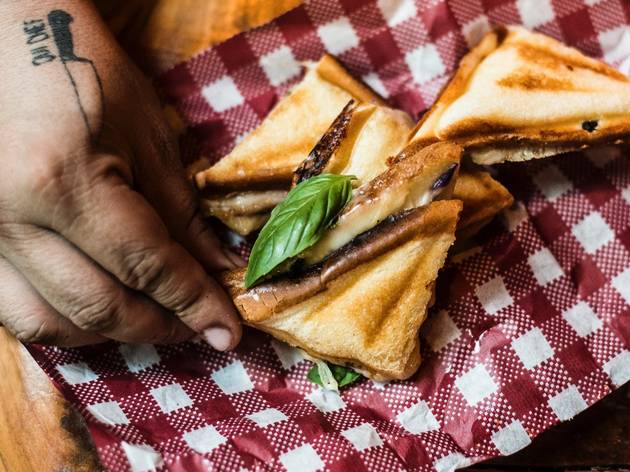 12/14
Photograph: Carmen Zammit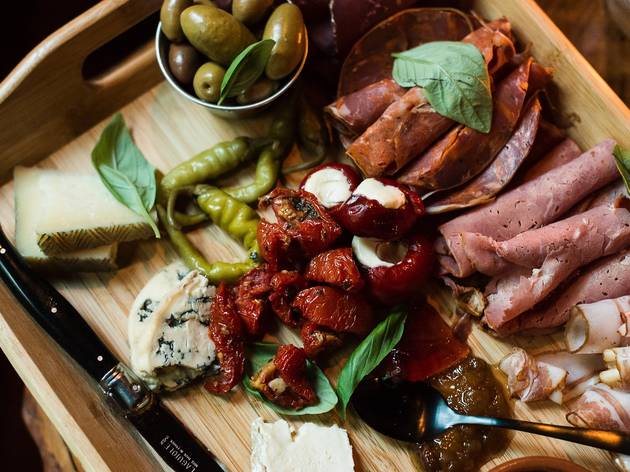 13/14
Photograph: Carmen Zammit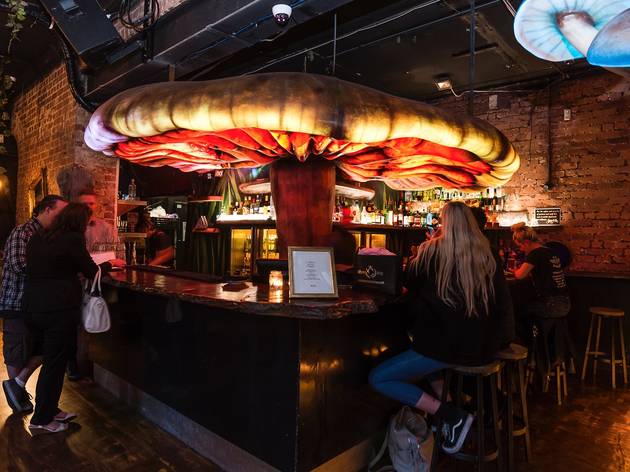 14/14
Photograph: Carmen Zammit
Time Out says
Meander among the mushrooms, pull up a tree stump and sip boozy tea from a smoking teapot at this twisted bar
On the website for Melbourne's fairytale-themed bar there's a cardiac health warning – "Beware… this fairytale is not for the faint of heart" – this review will do likewise: the number of rickety stairs you have to climb to get to level two of new fairy tale-inspired bar StoryVille is ticker-testing.

The moment you wheeze jelly-legged into the bar that was once Wah Wah Lounge, you realise we're not talking clean-cut Disney fairytales but the darker, Grimmer, witch-infested-forest variety. The unrestrained and slightly confused decorative style mixes classic children's novels and grown-up staples to create a kind of 'Little Red Willy Wonka On the Road To Wonderland' mash-up. It's certainly memorable, which it should be given that founders Keti Kezunovic and Steve Thomas (of Pawn & Co in Prahran and 29th Apartment in St Kilda renown) enlisted set designers to create it.

Across two levels you can perch in a big golden birdcage, by a Narnian fireplace, under a huge tree or in a library of giant books. We loved the 'mushroom palace' cocktail bar on level one where luminous fungi sprout from the wall and one massive mothership of a toadstool looms over the bar. Positively hallucinogenic, and that's before we'd had a drink.

Mr Wonka would surely approve of 'Charlie's Winning Ticket', a sweet but not sickly concoction of butter vodka, dark chocolate, vanilla and lavender. Although the lavender was omitted from ours, the rich creaminess makes this a boozy liquid dessert. The 'New York Peach', inspired by James and the Giant Peach, is a fresher tipple. Definitely not for minors, its fruity burst comes from peach and lemon and its bite from Cognac and kirsch. Although the cocktails lack finesse (missing ingredients, no garnishes and lacking a complexity), they're on theme and fun – there's even an Alice-themed cocktail served in a teapot smoking with dry ice.

The other disappointment was the kitchen being closed. No chance for us to have a nibble at the 'Three Blind Mice jaffle' that comes with 'cheese, cheese, cheese' and the ' pumpkin-filled 'Cinderella'. Food is usually on offer from 4pm to 11pm on weekdays and from six on weekends, but if they run out then there goes your snackily ever after ending.

The staff are all hats, tats and braces – they could have been recruited straight from a carnival – and they play along. On a week night, the atmosphere is chilled with office workers taking the edge off. Weekends see the age of the clientele plunge significantly, as do necklines, and the dance floor gets busy (the DJ spinning house tunes from an ink pot-shaped station).

StoryVille doesn't quite achieve full immersion into a noir fantasy world. Lapses in detail break the spell, but it's very early days and with closing times extending all the way to 7am, you'll get up to antics here that will become part of your own folklore. Just mind your post-cocktail footing on your way down the stairs.
Details
Address:
185
Lonsdale Street
Melbourne
Melbourne
3000

Contact:
Opening hours:
Mon-Thu 4pm-3am; Fri 4pm-5am; Sat 6pm-6am; Sun 6pm-7am
Best selling Time Out Offers