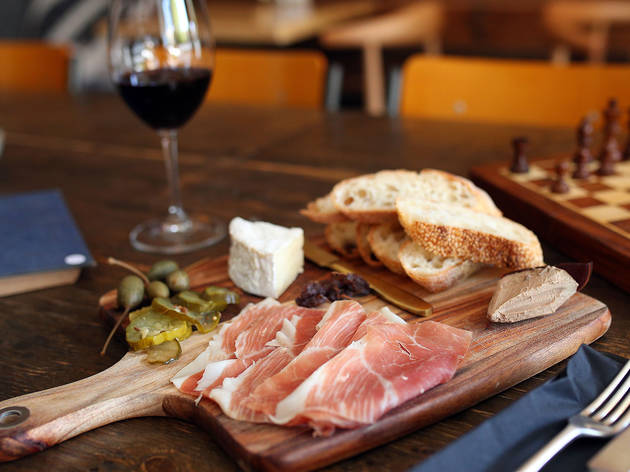 1/7
Photograph: Graham Denholm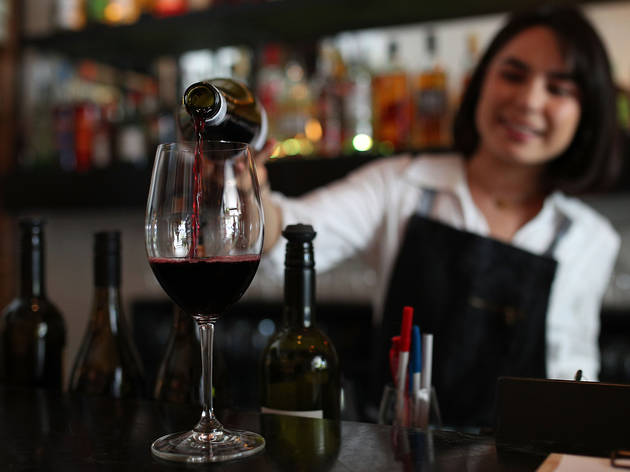 2/7
Photograph: Graham Denholm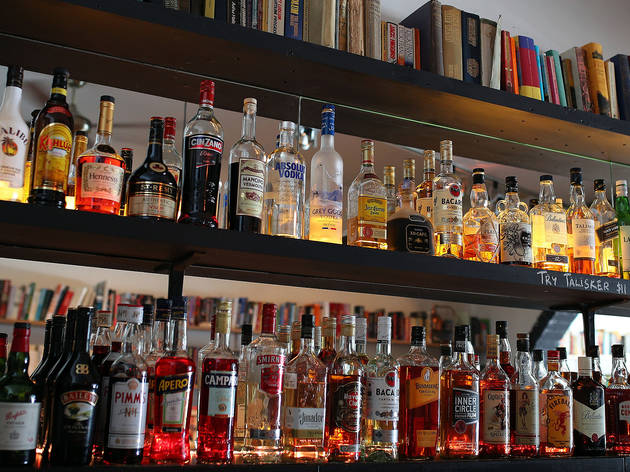 3/7
Photograph: Graham Denholm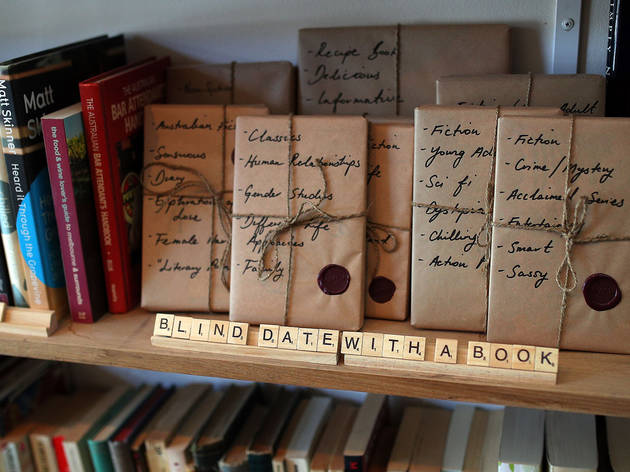 4/7
Photograph: Graham Denholm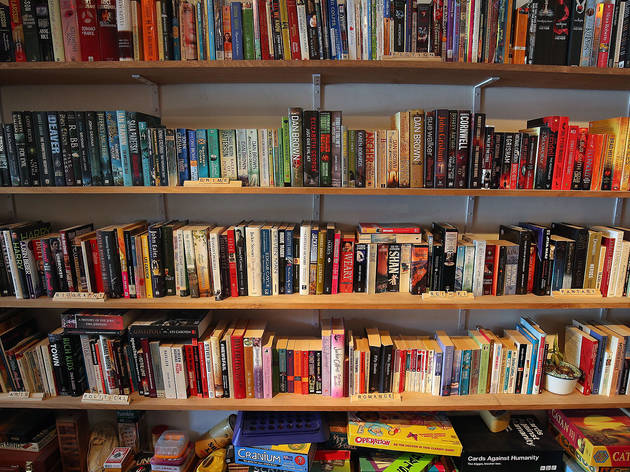 5/7
Photograph: Graham Denholm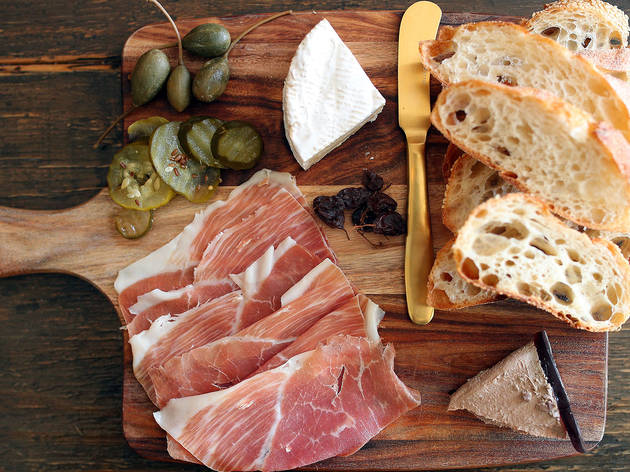 6/7
Photograph: Graham Denholm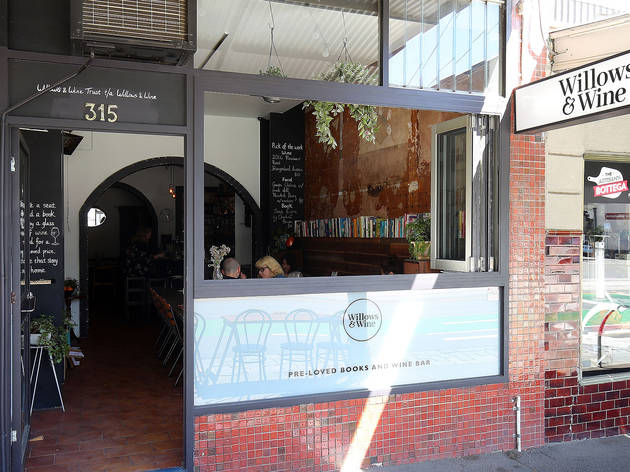 7/7
Photograph: Graham Denholm
Is this the best bar for solo drinking in Melbourne? The odds look good.
Going out on your own is something most people avoid, but then a venue like Willows and Wine comes along to make a solo mission seem downright desirable, perched with a book in one hand and a shiraz in the other.We're talking about West Melbourne's bookshop bar, which is the perfect solution to homebodies who want to get out more.

It might have opened earlier this year, but the bar's owning a well-worn look. Vintage furniture adorns the place: oak tables are streaked by sun exposure and uneven chairs are draped with lavender-scented knitted blankets. It's cosy, pre-loved and stained with memories, much like the books it harbours.

One side of the room is lined with bookshelves, filled with everything from To Kill A Mockingbird, to Justin Bieber's autobiography. We've yet to find something over five dollars and most have aged well, with a few wrinkled and frayed exceptions. You're free to pluck one off the shelf and settle in for a gander with a wine before you buy. If you're feeling adventurous, you can buy a 'Blind Date with a Book' – books wrapped in nondescript brown paper with dot points hinting at what's inside.

Behind the bar ceiling-high wine racks are stocked with European wines like the Villa Wolf from Pfalz, Germany, which is crisp and dry, or the German Dr Loosen riesling that tastes of peach and citrus. Or if you prefer to match your reading with red, order the spicy Pittnauer Pitti, hailing from Austria. There are also wines bottled closer to home. The Huia brings passionfruit and zesty lime acidity from the Marlborough region, and the Airlie Bank from the Yarra Valley is a comforting, medium weight pinot noir with cherry and liquorice notes. At this point we should probably mention that none of the above glasses will set you back more than $10. More money for books. Or maybe cheese and charcuterie.
You can get platters with three styles for $25 a pop, or if you've got a large party you can supersize to 'the works' – three meats, three cheeses and olives, chutney and fruit for $54.
In the middle ranges the ploughman's antipasto board combines the crowd-pleasing all star cast of French camembert, prosciutto, chicken liver pâté, pickles and bread for $25.
We're going to go out on a limb and suggest that if wines times in a second hand bookshop is your vibe, you also don't love queuing to get into a venue, so it's even better news that you can book ahead on Saturday nights.

Willow and Wine is a bar for people who are as partial to cracking open a bottle of wine as they are to cracking a spine on a novel. It's a very specific brief but people are into it – we've finally got a bar that might just be at it's best when you're on your own with only tall tales for company.
Venue name:
Willows & Wine
Contact:
Address:
315
Victoria St
West Melbourne
Melbourne
3003

Opening hours:
Tue-Thu 3-11pm; Fri-Sat 3pm-1am; Sun 3-10pm