Currently, taking a leisurely dip in the Yarra is both illegal and a pretty bad idea for your health – the sewer systems can overflow during heavy rain and stormwater often washes contaminants from the streets into river. But Melbourne non-profit organisation Yarra Swim Co is proposing an ambitious project to bring Yarra Pools, a public swimming pool in the river much like the Piscine Josephine Barker floating on the Seine in Paris and the Badeschiff (literally 'bathing ship') in Berlin.
The Yarra Pool concept was designed by London company Studio Octopi, who also came up with a pool concept for London Thames River. Created for the Venice Biennale Exhibition, the rendering of the Yarra Pool concept – which Studio Octopi worked on alongside Yarra Swim Co – features a 25-metre lap pool and a kid's play pool that will be set on a floating barge structure docked by the Yarra.
The likelihood of this project going ahead remains to be seen, though the Yarra Pools website announces "preliminary discussions have been held with a number of key stakeholders to explore potential sites and opportunities for delivery of the concept". An unnamed Melbourne tech company is also said to be developing a "technological solution that may allow river water to supply the pool".
The Yarra Swim Co group have been vocal in their wish to make the Yarra swimmable once more. Earlier this year, they backed the Inflatable Regatta which saw dozens of Melburnians paddle down the Yarra in inflatable boats. Founder Matt Stewart was initially inspired to start the organisation after finding out about the annual Three Mile Race. If you're wondering what the water was like back in the day, listen to what "Miss Gill of Hawthorn" says to the local journalist after she emerged victorious from the 1932 women's race.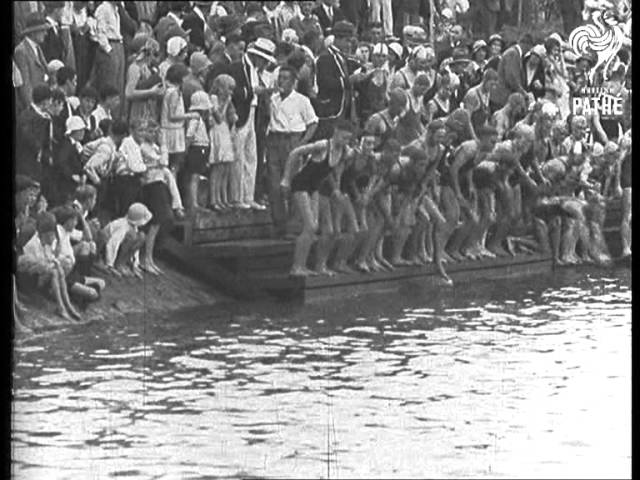 If you can't wait to go for a dip in the Yarra, you may be able to test the Yarra Pools concept as early as next summer. A pop-up version dubbed the Yarra Splash Project is being developed by Yarra Swim Co and the Future Focus Group, Melbourne's business and civic leadership program.