Some legend has written a song about the Montague Street Bridge
Posted: Monday May 2 2016, 8:16pm
Is it low?
Is it too low?
I don't know!
But I think I'm gonna go anyway.
Spoiler: it is too low.
Several weeks (and several bad decisions by truck drivers) ago, a concerned citizen/cheeky individual created the rather self-explanatory website called howmanydayssincemontaguestreetbridgehasbeenhit.com, in response to the fact that drivers of higher-than-average vehicles have been attempting – and failing – to cross underneath the Montague Street Bridge.
Now, I know what you're thinking: "this website is good, but you know what would be even better? A song".
Friends, the universe has delivered. David Cosma has created a song called 'Montague st Bridge' (what else?), complete with a photo montage, on-screen lyrics, and a catchy-as-hell tune. It's a tribute to Melbourne's most perilous piece of engineering and it's filled with lesser-known insights into the bridge (It's a bridge and you would think it's really hard to miss) and the artist's impression of what goes through the drivers' minds as they approach the LOW CLEARANCE sign in their oversized bus or truck.
But enough from us – watch it for yourself and hum it the next time you approach ol' Monty.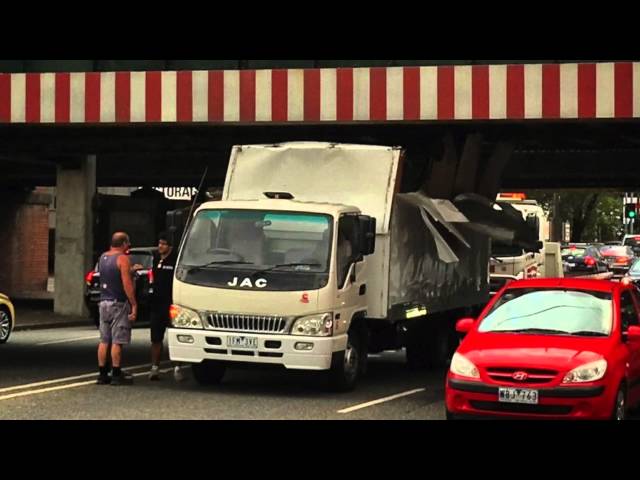 Share the story