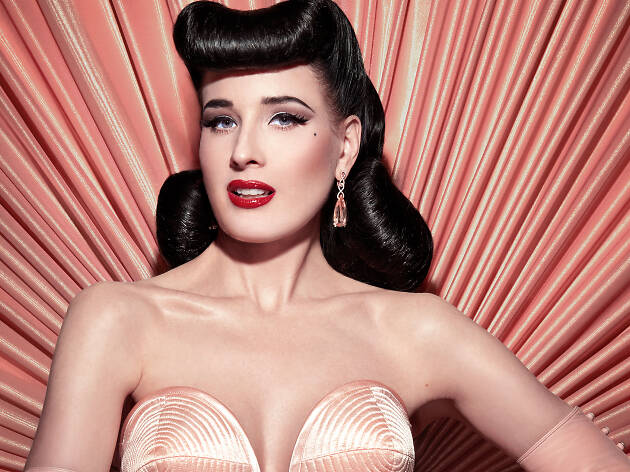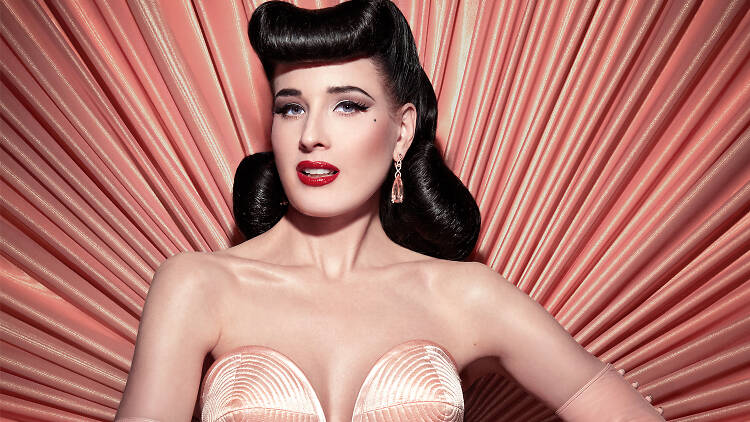 Time Out says
The sparkling, crystal-clad queen of burlesque is strutting her new tour around Australia
The most famous burlesque performer in the world, Dita Von Teese, is bringing her corsets and class to Melbourne.
Her new tour, Glamonatrix, will continue the genre-dominating path of her last show, The Art of the Teese, with four dazzling burlesque acts. In performances that maintain a healthy level of humor and self-awareness, you'll see Von Teese pop out of a cake, ride a giant bejewelled lippy across the stage, tame metaphorical felines in a circus-styled act, and resurrect her famed martini glass performance with fresh style. This 1940s-inspired striptease variety show will have a soundtrack by Von Teese herself – yep, she also creates dreamy, '80s-twinged electro-pop tracks as well as designing costumes, modelling and acting.
She'll be joined by burlesque stars for the tour, including New York gem Dirty Martin and fierce Aussie performer Zelia Rose. And with an aim to highlight the beauty of diversity, the show will feature other performers who are male, female, gender fluid and from varied backgrounds and of all body types.
As always, the charismatic crew will be rocking and dropping some splendid frocks. They'll don and derob outfits by the UK's Jenny Packham, corset specialist Mister Pearl, French couturier Alexis Mabille, burlesque star Catherine D'Lish and New York's Brooks Brothers, plus Louboutins to make their toes sparkle.
Melbourne audiences can celebrate sexuality with Dita Von Teese and her glamorous gang at two performances on November 30 and December 1 at the Palais.
Details