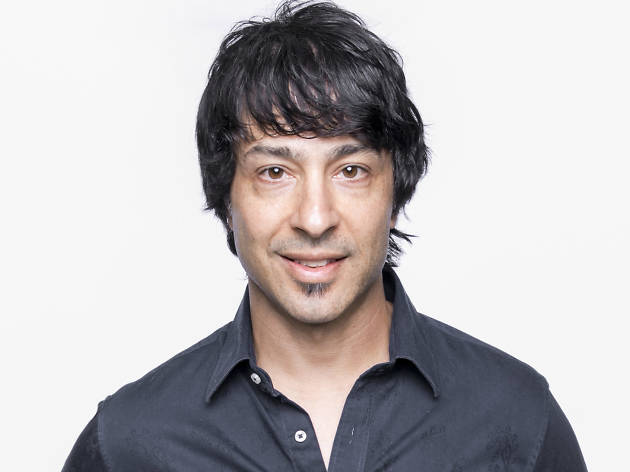 Time Out says
The American comedian is trying out new material for intimate crowds in Melbourne
Arj Barker is looking for guinea pigs. Well, not actual rodents, but audience members he can test out new material on for a big upcoming theatre tour.
It's pretty standard practice that stand-up comedians will book in a bunch of smaller shows to test their funnies before getting in front of big crowds and critics. Even the best can't always tell what gags will soar and which will fall flat, so they need live opportunities to hear an audience response.
But Barker is doing things a little bit differently to prep for his tour next year: Each Monday, from August 19 through October 14, he'll be performing in the basement of the European Bier Café and charging just $20 a ticket. No two nights will be the same, and you'll have the unique pleasure of witnessing his comedic failures as well as his wins. There may also be special guests on some nights. He hasn't exactly got this all locked in yet, which is why the show is dubbed Arj Barker's Safe Space.
Barker has been a comedy star since the early 2000s, with his own show Arj and Poopy, several specials and even an appearance on Flight of the Conchords. But he's enjoyed maybe the most success in Australia with his regular appearances at the Melbourne International Comedy Festival. He even married an Australian woman in 2017 and spends a lot of his time here.
Details