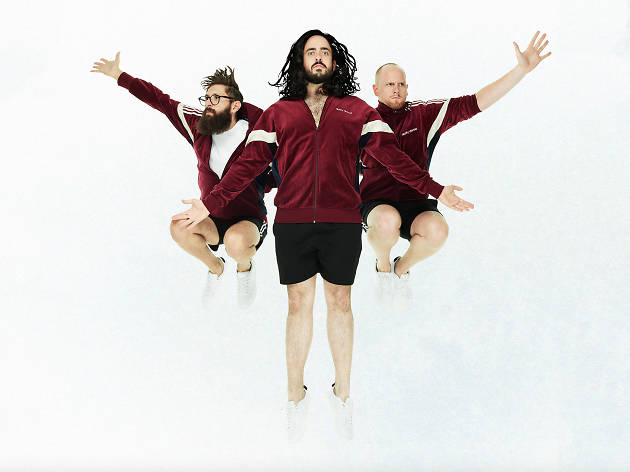 The wildly talented, completely hilarious and quite honestly weird comedians are taking their album on the road
If you have ever had a parent, been a parent, enjoyed fish and chips, been to a high school or existed in suburban Australia, this is the tour for you. The comedians behind Aunty Donna are taking their YouTube album on the road.
Aunty Donna are a comedy troupe primarily comprising three main comedians, plus a host of guest stars. Their schtick is original songs about everyday occurrences (e.g. 'Chuffed Dad', 'Walking in on Someone Doing a Poo', 'Fuccboi Anthem'), and it's bloody funny.
Aunty Donna's The Album is a YouTube sensation, and their show at this year's Melbourne International Comedy Festival was an absolute delight. They'll be performing the songs from The Album for two nights in Melbourne as part of a national tour.