Danielle Walker: Bush Rat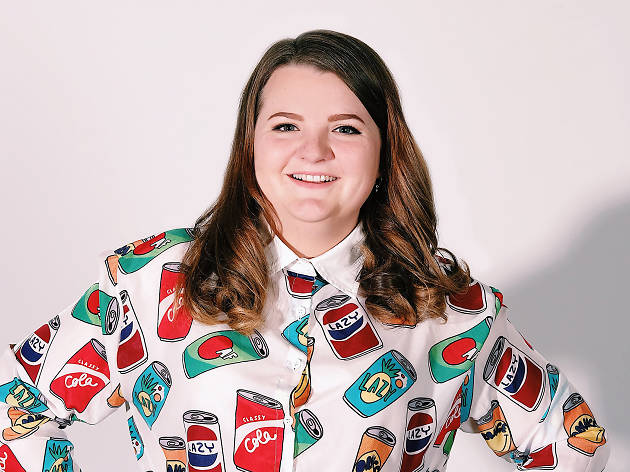 The Raw Comedy winner from Townsville premieres her delightfully dark show in Melbourne
Danielle Walker's granddad calls her Bush Rat. She thinks it's a great name. She also loves her granddad to bits, and not because he's literally dug his own grave, fails at romance with her grandma and votes for Bob Katter.
Walker grew up in Townsville and moved to Melbourne in 2015. She won Raw Comedy in 2016, was on ABC's Get Krack!n in 2017 and Bush Rat is her first full stand-up show. Don't wait to see what she does in 2019; grab the bragging rights to have seen her in an intimate room and to have nabbed one of her home-made badges.
With her almost deadpan demeanour and her looking younger than her 25, it's easy to expect wholesome stories about family life in northern Queensland. Then she laughs – oh, that laugh – and the joke's on us.
Family love's everything but it comes with mistakes and imperfections, and this family is so wonderfully imperfect that no one will be surprised when Walker writes a hit sitcom about them.
Along with grandad, who may convince a few bleeding-hearts to vote conservative, there's her younger twin sisters, who are learning about sexual consent from Danielle's original artwork; her mum, who's giving up swearing and has discovered electrolysis; and her dad, who wears very cool sunglasses.
Surprising her audience at every turn, Walker's a unique and unexpected new voice who's only going to keep getting better.