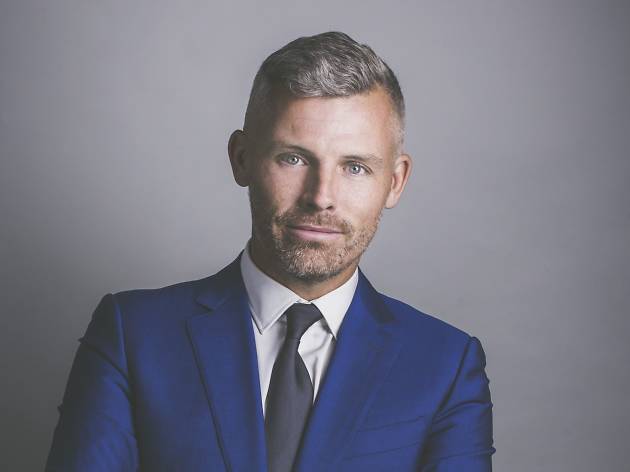 The Irish-American (or American-Irish?) funnyman has been doing comedy for 21 years, but he's still got plenty to say
Why is Des Bishop's show called Egorithm? What's an 'egorithm' anyway? Comedians at the Melbourne International Comedy Festival have to name their shows seven months out, at which point they haven't written any material for their new shows. Bishop figured he would do some things about computer algorithms and data privacy, some bits about ego and everyone's 15 minutes of fame (hence 'egorithm'), some bits about generation gaps (Bishop is now 42, but he has plenty of fans under 20) and then a bit about men's defensiveness around feminism.
And then #metoo happened, and all of a sudden maybe the straight, male comedian shouldn't do a set about feminism and men's reaction to it. "It's not my time! It's always been my time, for all of human history it's been my time. I'm a straight, white, good-looking man. But now it's not my time anymore." But Bishop uses a neat bit of apophasis to do a screamingly funny bit about sex, consent, harassment and why the word 'moist' makes people uncomfortable (hint: it's not the 'oi').
Bishop has been a mainstay of the Irish comedy scene for decades – he was 14 when his parents sent him from his native New York to Ireland, and although his accent is pure New York, he does excellent (and frequent) Irish brogues, to the delight of his mostly Irish audience. But even though he's been performing for 21 years, this material is fresh, energetic, very up-to-the-moment and heaps of fun.