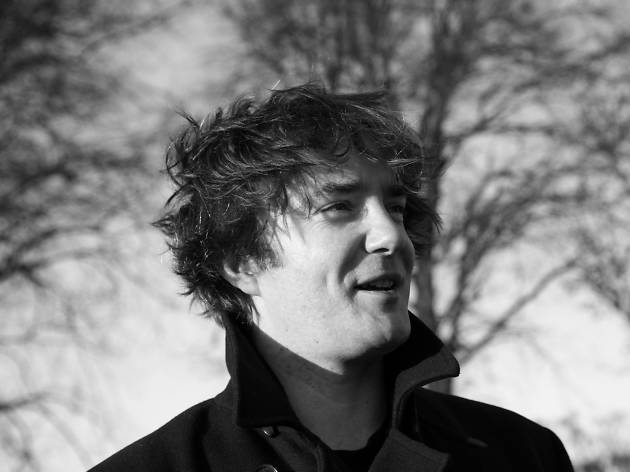 Dylan Moran: 'It's like waking up in the bath and one of you is holding a chicken'
We find out what happens when you wake up a tired Irish comedian to chat about ageing, career choices and his upcoming Melbourne show
Dylan Moran has been woken up from a nap for this interview. He's just finished the UK leg of touring his new show Off the Hook (his first stand-up show in four years), he's knackered, and he's not in love with the media at the best of times. This doesn't augur well. We're half expecting an Bernard Black-like rant (his hard-drinking, misanthropic and yet oddly endearing shambles of a character in Black Books). Instead, he's unstintingly polite, albeit not overly effusive, and wryly funny. Take our discussion about the way that bastard age creeps up on you. "It's like you're a hotel and suddenly one day everyone's moved in and you've been vandalised," Moran says.
Moran was more interested in drawing than school work as a kid (he's still drawing – his sketches feature large in his new show). He was never going to end up in a desk job, but the fact that he chose comedy was regarded as an aberrant career path. "Twenty years ago, it wasn't the kind of thing that people thought of as a job choice," he says. "Back then, it was just a thing that kind of happened. It was like going to a party and waking up with three other people in the bath and one of you is holding a chicken and you don't know how it happened. You know?"
The content of Moran's shows always changes depending on which country he's in. Sometimes he engages with local mates to get the low down. He has yet to start his reconnaissance for Australia, although he admits to always keeping an ear out for what's happening down under. "I'm always listening out for stories on Australia," he says. "There's no point in me arriving in Sydney or Adelaide or wherever it is and talking about the last two years in UK politics – who gives a stuff?"
While Moran's made it clear in previous interviews that Black Books will never be reprised, is there any chance that he'll team up with Bill Bailey for something else (Bailey, being the affable yin foil to Moran's slightly prickly yang)? "Well, Bill's off doing his thing and I'm off doing mine," he says. "He's a wonderful performer, writer, comedian and guy – he's super talented. If I was going to work with someone again soon – I'd be delighted if Bill was involved. You never know." We live in hope.