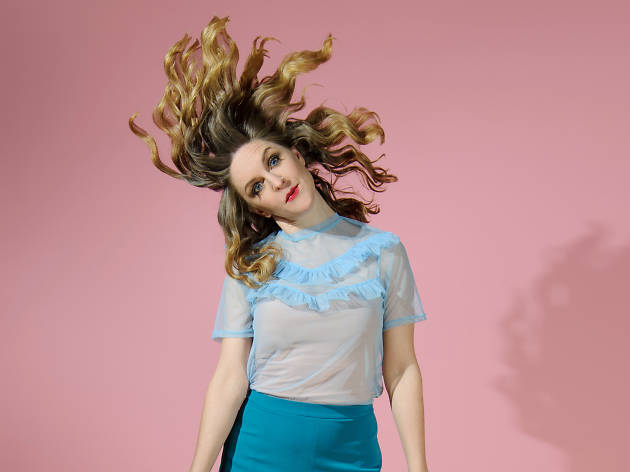 The criminally underrated comic songstress returns with a greatest hits package
Gillian Cosgriff is one of those talents who I can hardly believe isn't a bigger deal. Since breaking through in 2011 with her first show of comedy and original songs, Waitressing… And Other Things I Do Well, Cosgriff has proven herself to be one of the most original voices in Australian comedy and cabaret. There are few comedians who manage to capture the tiny details and ennui of contemporary life with such joy and skill. Cosgriff has a knack for comedic rhymes to stand alongside Tim Minchin and an ear for a catchy indie pop melody not too dissimilar to Kate Miller-Heidke.
For this year's festival, Cosgriff is taking a look back at her minor legacy, with a greatest hits package of sorts. It's both an excellent introduction for new audiences and a thrill for existing fans. There's her ode to procrastination, a more realistic pop number about clubbing than we've come to expect from American hitmakers, and a surprisingly touching song composed for her 16-year-old self.
But you needn't worry that a greatest hits show means no new material – each night Cosgriff is choosing an audience member and writing a new song about that person on the spot. She had a particularly tough challenge on the night that I attended: a man called Brad who was a big fan of Shangela from RuPaul's Drag Race (only a handful of audience members had seen the show) and worked as an environmental scientist. They mightn't be the most complementary of subjects, but Cosgriff's mind can draw connections and lyrical ideas so fast you'll be shouting "Hallelloo!"