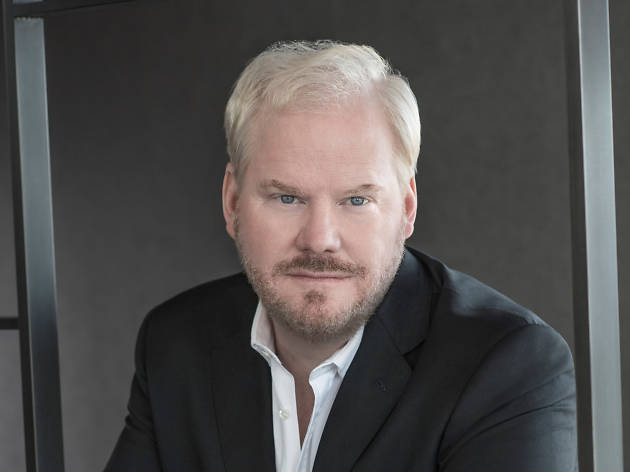 Everybody's favourite 'clean' comic spins a tale of white male alienation – for the whole family
The great US art of stand-up comedy owes so little to those who have enjoyed the greatest US lives. The white middle-class Christian family provider may have long upheld the standard for a "decent" life, but so rarely has he told us truly decent jokes. For the best, and most indecent, founders of the form — Lenny Bruce, Richard Pryor, Joan Rivers — this guy functioned as a punchline. Even he laughed.
In stand-up, losers win. Without a force to rail powerlessly against, the comic becomes powerless. You can invent your persecution — see Tim Allen's masculinity under siege by nagging women, movie star Amy Schumer's claim that Hollywood ignores her — but it won't last long. It's better to be sincerely persecuted. Jim Gaffigan, white middle-class Christian family provider, truly is.
Generally, I prefer my tales of white male alienation a little bluer than Gaffigan's. A Lawrence Mooney or a Ray Romano translate the pain of the white male body and consciousness for me with expert obscenity. Gaffigan is known as a "clean" comic. While it is true that he does not swear, and it is even true that he once performed stand-up for Pope Francis, it is not true that he bears the standard for decency.
Gaffigan is PG, but conveys the indecency of life nonetheless. He does not do this as a run-of-the-mill schlub who demonises his wife — Jeannie Gaffigan, his real-life writing partner. He does this with a frustration that appears to me sincere. He does this as a truly disillusioned "everyman" whose era is drawing to its end.
This is bleak disillusionment even the most upstanding family can enjoy.