Jordan Brookes: Bleed review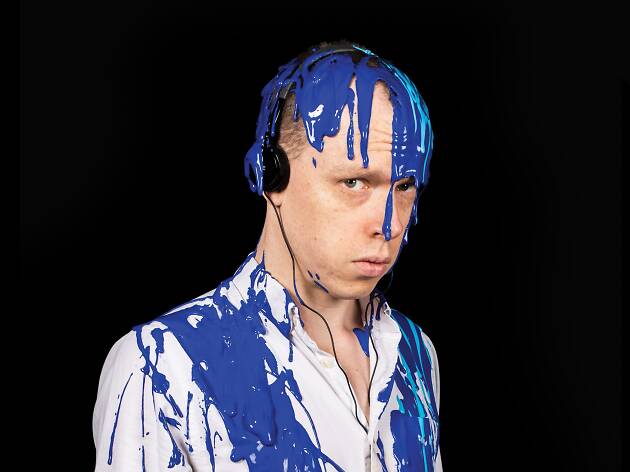 Time Out says
One of the most unusual shows at the Comedy Festival comes from this English newcomer
By the end of English comedian Jordan Brookes' Bleed, you may find yourself asking: what did I just witness? It's certainly not the type of thing you could explain to a friend, let alone explain why it works. Which makes the task of a comedy reviewer kind of difficult – we don't want to spoil anything in this show, but you probably wouldn't believe us that it's properly hilarious anyway.
Brookes was nominated for Best Newcomer at the Edinburgh Comedy Awards in 2017, and it's clear to see why he might've captured the judges' attention. The show begins fairly inauspiciously, with Brookes preparing us for what's to come: a show about the pattern the relationships in his life tend to take. He understands that our minds might wander, but he hopes we don't disappear to a cheerier time. In a way, he delivers on that early narrative promise, but the form the show takes is more than a little surprising.
It's a fiercely physical and seemingly spontaneous performance that pushes you into an unsettlingly intimate place with Brookes (don't worry, he stays safely on the stage), where you'll get to learn and hear things that would usually be reserved for sexual partners. But Brookes insists we – the audience – are a far better partner than anybody he's been with before, which is why he's so willing to open up.
There are more than a few comedians making material about the dark and obsessive places a career in comedy might push you – or perhaps the dark and obsessive places from which plenty of comedians are born. This one might be a show best enjoyed by those who see a lot of comedy or have a few comedians in their lives, or just those who like their comedy more on the experimental, theatrical side.
Details
Users say