Justin Hamilton: The Ballad of John Tilt Animus review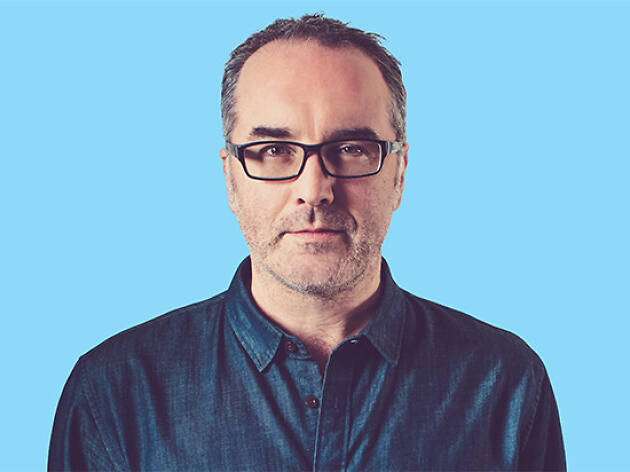 Time Out says
Justin Hamilton turns stand-up onto itself in a trilogy about comedy
Justin Hamilton has been working in comedy since the mid-1990s. He's done a lot of great stand-up. He's also regularly hung stand-up up by its ears and created, written and directed remarkably beautiful storytelling that couldn't exist without stand-up. He's recently been writing and producing in TV and radio.
The Ballad of John Tilt Animus is his response to industries that don't respect their audiences. Those worlds where pulling a dildo out of a mystery box is considered peak hilarious and star-ratings mean more than thinking and feeling.
The ballad is three stand-alone shows – Three Dances, … In A Dark Wood and The Girl in the Song – that share a much bigger story when seen together. The three are similar in style but different in tone. Part one feels indulgent, part two is intriguing and part three soars as reality becomes personal. And while it references Three Colours Hamo, his 2007 award-winning trilogy, they are different beasts.
Comedian John Tilt Animus might have ruined his career, might be dead and might finally meet the woman he might have created to explain himself to the world.
Animus (who listens to Jung radio) is not his own comedy character and he's not Hamilton. But as the creators and their creations question themselves and each other, fiction and reality blur to make something far more ambiguous and fascinating.
Its fiction is so personal that it's impossible to know where reality begins, even in a discussion about why fictional characters seem real. It's about depression, a pigeon, Marvel super heroes, eating the good chocolate and why Bohemian Rhapsody is a crap movie. It's about trusting audiences and the wonder of how words tell stories, except when music is the only way to the emotion; the soundtrack is on Spotify.
Details
Users say