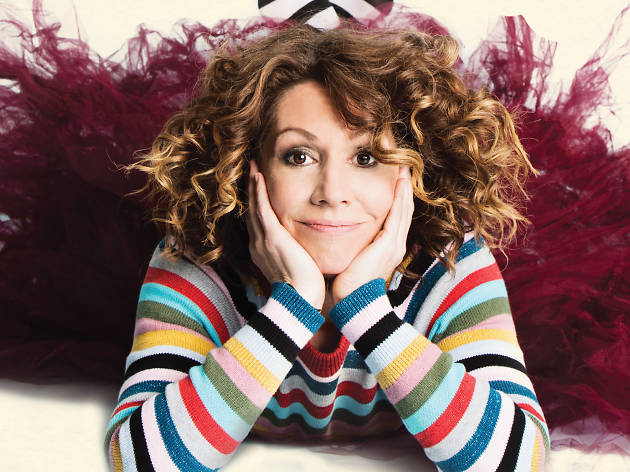 After decades in the comedy scene, Kitty Flanagan is finally ready to talk about what you really want to know: her sex life
Ask yourself honestly, in your heart of hearts: are you good at sex? Kitty Flanagan isn't. "The only reason I know is that somebody told me," she says. "At least I'm well aware. There are probably heaps of people walking around being terrible at sex and they have no idea. At least I know."
Flanagan has been working in stand-up and TV (most recently as a show-stealing correspondent on The Weekly with Charlie Pickering) since the mid-'90s. Longtime fans will be surprised to hear that the comedian's new show, Smashing, includes talking about her sex life, as she's stayed well away from the topic in the past. Talking about sex doesn't come naturally to her – and unfortunately that comes through in this show.
Smashing is pleasant and enjoyable, with very little that would upset your average fan of The Project. A lot of the humour is of the 'my stars, that pretty lady just said a naughty word' variety, and it's more gentle chuckles than belly laughs. The material wouldn't have been out of place at a comedy show ten years ago – surely we have moved on from pubic hair and 'kids these days'?

Flanagan is a total pro, and even material that's not her best is competent and rehearsed. But for such a big name in comedy, I had hoped for more than just 'nice'.