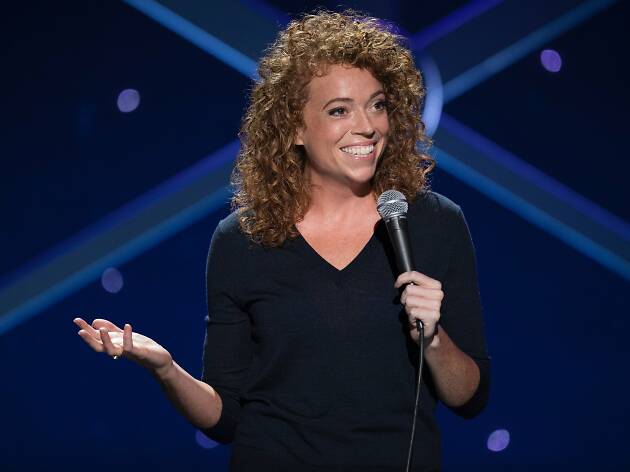 Time Out says
The comedian behind an infamous Trump roasting delivers a surprisingly apolitical set
"A lot of people don't like me," Michelle Wolf tells her MICF audience. "I've learned that in the last year."
One of those people is the president of the United States, who tweeted that Wolf was a "filthy 'comedian'" who "totally bombed" as she evicerated the Trump administration during a 19-minute set at last year's White House Correspondents' Dinner. That performance rocketed the comedian to fame, and the jobbing comic became a household name.
But those who are hoping for a set in the same vein as her most famous performance (which has been watched more than 7 million times online) will be disappointed by her Melbourne show. The hourlong set contains no political jokes or commentary on the current administration.
That does not mean it's not a smart and incivisive performance. She has plenty to say about racism, feminism and privilege ("white men were very smart in keeping white women so comfortable. It's hard to protest from under a duvet"), along with jokes ranging from the subversive to the ridiculous. A long-winded bit about baby giraffes gets the biggest laughs of the night, even though she tells her Australian audience to "loosen up their buttholes" to be able to laugh about race relations in America.
Wolf's set does not have an overarching story or through-line, being of the set-up, joke, set-up, joke style. There is nothing inherently wrong with that, but it feels a little lazy from a comedian who went viral with a meticulously planned, perfectly vicious takedown of the 45th president. Or maybe we were just hoping for more smoky eyeshadow jokes.
Details
Users say