Neal Portenza: Fafenefenoiby II – Return of the Ghost Boy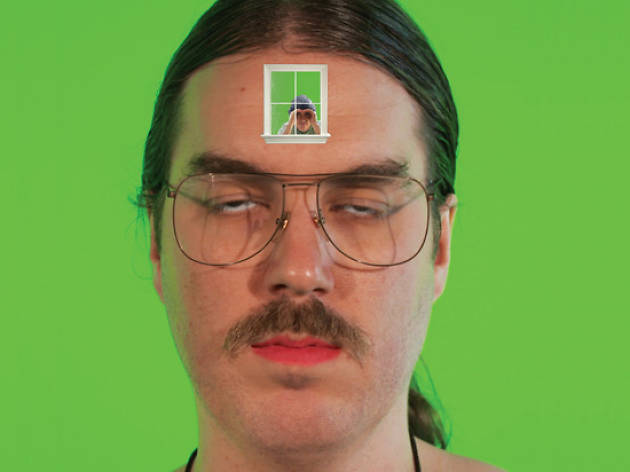 This is your last chance to discover the unpredictable genius clowning of a Melbourne favourite
Neal Portenza fans never miss a new Neal Portenza show. Everyone should trust Neal Portenza fans because the unfettered joy – and roller-coaster-about-to-plummet fear – of being in his audience is enough to make the most cynical of us feel like we're eating birthday cake with our most beloved childhood pets.
He's going for a more sophisticated vibe this year. Not in a snore-fest, highbrow way, but in a suave white suit with white turtleneck kind of way. Of course, his red lipstick and beret complete the look.
The theme to match the classy new image is magic and illusion. Or is it?
There's still plenty of audience interaction and improvisation between the how-does-he-do-it card tricks and mind reading, and the only way to really feel safe is to willingly give in and let him feel your energy.
The show's also about dreams and decisions. Portenza's creator Joshua Ladgrove appears in each show and this year Neal gives him some extra space because Fafenefenoiby II: Return of the Ghost Boy is his last show.
Ladgrove loves making people laugh and knows that being on stage is better than any combination of sex and drugs. He may even feel as good performing as his audiences do when we're watching him. But in an industry that can thrive on predictability, those who question mediocrity can get lost.
He already has awards and critical stars, so this year he's taking charge and rating each audience. We got a 9.2/10. He deserves some tens.