Rhys Nicholson: Nice People Nice Things Nice Situations review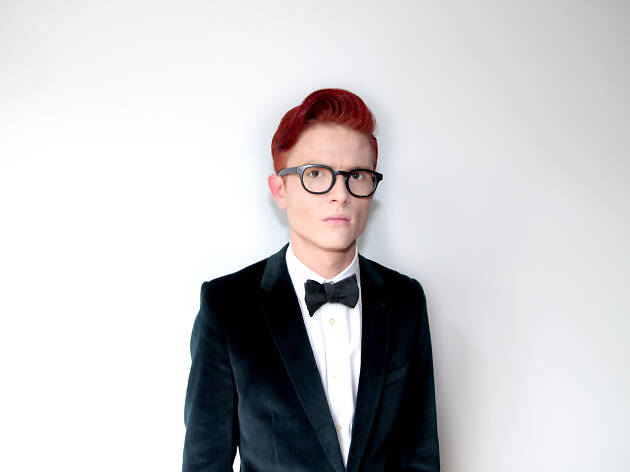 Time Out says
One of our absolute faves of the stand-up circuit has got a new show
Australian comedian Rhys Nicholson is now 29. It's a bit of a funny age actually – you've got most of the trappings of adulthood, and for all intents and purposes are doing all the things that an adult does. You're probably a pretty responsible citizen, aren't partying every night of the week (by 29 most of our bodies have made that decision for us) and you've probably gained a bit more perspective on the world than you might've had in your early twenties.
And yet, there are often lingering insecurities, and things you probably should've figured out, but just haven't got around to yet. Nicholson's material has always been personal and Nice People Nice Things Nice Situations (its name is in reference to an explicitly homophobic piece of feedback he once got from an audience member) continues on that path. His life is a little bit different than it used to be, and he's now more concerned with weddings, having an adult relationship with his own parents, and being a responsible parent for his new dog (but no, straight people shouldn't refer to gay couples' dogs as "fur babies" unless they're happy to reconsider how they refer to their actual babies). Of course, Nicholson's anxiety – which manifest on stage in an irresistibly frantic energy – opens up different understandings of all sorts of things that we take for granted, even if he does seem to have learnt how to deal with it a little better through his twenties.
But that's one of the best things about being 29: you've probably got enough runs on the board to have your shit pretty well together. And while Nicholson has always been sharp, smart, and a unique talent, he absolutely has his shit together with this show.
He's one of our best stand-up acts and has rarely been as consistently roar-with-laughter funny as he is this time around. This is a genuinely great stand-up comedian at work – in total command of his material and audience – and it's awe-inspiring to watch. Every comedian starting out should go to a Nicholson show to get a sense of just how far you can take an audience when you've nailed the tone, pace and texture of every moment; when you understand exactly how to play in that little, indefinable space of energy and tension that sits between an audience and a performer. His fast-paced style is undeniably unique (he burns through three punchlines in the time it would take most comedians to land one) and nobody should ever try to copy it. But it's a masterclass in crafting a killer hour of stand-up. Don't miss it.
Details