Rowan Thambar: 23 and Disappointed review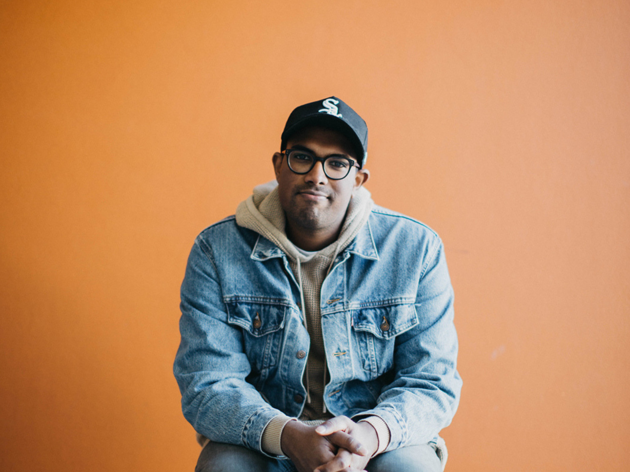 Time Out says
There's plenty of potential in Rowan Thambar's hour of millennial malaise
Anybody who gets saddled with a pre-7pm slot at the Melbourne Comedy Festival has got a tough task ahead. People are stumbling in from work, are probably pretty sober, and mightn't have felt the spirit of comedy move through them just yet. It's your job to get them there, and those can be pretty big mountains to move.
Rowan Thambar has such a task ahead of him in his new show, combining stand-up and song, 23 and Disappointed. It's called that because Thambar is 23 and has had his fair share of recent disappointments (although not exactly the tragedies that great stories are made of – he learned to drive on an Audi, after all). Most of his disappointments have been about his dating life and with his family. Surprisingly, his parents aren't all that disappointed in him (they're Sri Lankan, and a career in comedy isn't exactly what they had in mind), but he's got his reasons for being disappointed in them.
There are moments where he really nails it. He tends to be funnier when he's speaking about his own experiences growing up brown and the hypocrisies he's faced in Australia than when he's more global in his outlook; a story about when he first "discovered" he was brown is very good.
And he's certainly aware of which bits are working for his audience and which bits are difficult to make soar at a 6pm show. Thankfully on the night we reviewed there was a lone extraordinarily enthusiastic laugher in the crowd. Almost absurdly enthusiastic. It created a bit of an awkward situation where the rest of the audience wasn't quite ready to join that one audience member in such a blissful place. That sort of audience divide is difficult for any comedian to deal with, let alone one who's just 23, but Thambar proved himself fast on his feet and adept at dealing with something unexpected. If only he didn't also have to deal with the 6pm post-work comedy lag.
Details
Users say