Time Out reviews the Melbourne International Comedy Festival
We've laughed until our faces hurt to bring you our top picks of the festival so far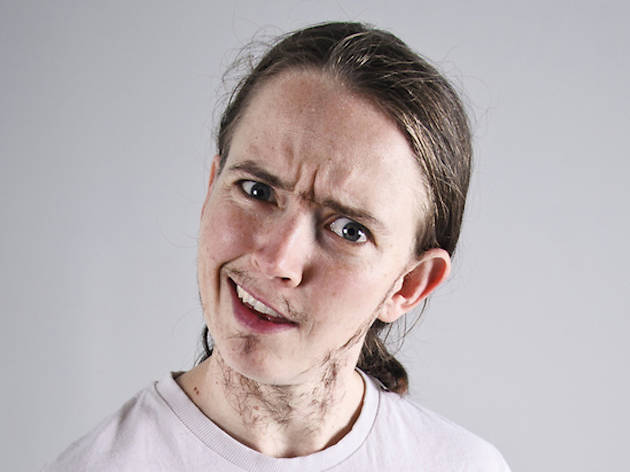 While we may not be able to see all 500-odd shows at the Melbourne International Comedy Festival, we do try our best to catch us much comedy as possible. We'll be updating this page with reviews as they come in, so you don't miss the must-see funnypeople.

The verdict on...
If Laura Davis' hypothetical children ever express interest in getting a pet, she'll get them not one, but ten thousand hermit crabs. The reason? The tiny crustaceans were made to live huddled together in their thousands; the only reason we adopt one at a time is because we're unwilling to open our hearts to its entire family. "Marco?" Davis asks – (a brief pause follows) – "Polo" the audience responds. It's this pause, this uncertainty of whether we're really connecting with the people around us, that the Perth-raised, Melbourne-based comedian seeks to explore in the Moosehead-backed follow-up to her Golden Gibbo Award-winning 2015 show, Ghost Machine.  Standing in little more than a bathing suit and flanked by a ladder and a blow-up flamingo, Davis has to call out to the audience because she's wearing a blindfold. Through her hour-long show, she shares observations and stories which range from the whimsical (hermit crabs) to the weighty (wondering whether her potential rapist was more of a feminist than she was). Punctuating her stories by imploring the people in her stories to "get in the pool and play with me!" and adjusting her levels using the ladder keeps energy in the little room high. It's not long before the entire audience is more than willing to play, and it's at this moment when she begins interacting with audience members, attempting to find things – opinions, hopes, hobbies – that their fellow festival-goers might relate to. This is when the real magic begin
Check prices
Read more
So you know when you have a vagina, and you're walking around, and it starts creating a vacuum so powerful that it threatens to suck your legs into your body? Nope, us neither. But at this point, Dave's not making much sense. His attempts to make his misogynist brand of comedy more inclusive have failed. In fact, he's dangerously close to a full-blown identity crisis. The thing is, since the last time audiences met Dave, the comic found himself the target of Twitter feminists, who derided his dick-swinging, Battle of the Sexes routine and confused him by using unfamiliar terms like 'cis man' ("kiss man?" Dave ponders). So, Dave did the only thing he could do: move to France, enrol in Philippe Gaulier's famous school of clowning and become a mime. He may have given up the "classic Dave gold," but at least he won't get harassed by the feminazis. This premise alone, along with Zoe Coombs Marr's captivating energy, manic facial expressions and surprisingly nuanced performance of her misogynist alter-ego, would be enough to sustain an absurdly enjoyable hour of comedy. But without giving too much away, it soon becomes apparent that this is only the tip of a truly brilliant meta-spiral into a Zoe/Dave identity paradox. Coombs Marr is asking us to follow her (and Dave) into some messy, bizarre places (at one point, Dave is expected to appear on a panel on women in comedy) and every single audience member gleefully jumps along for the ride. It's insanely intelligent, rib-achingly h
Book now
Read more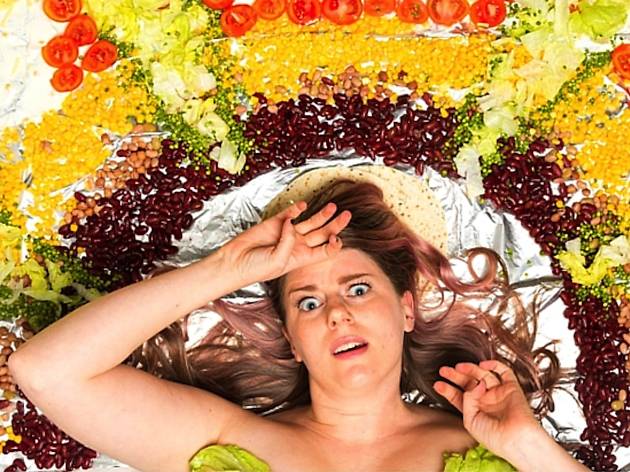 Lauren Bok: Is That A Burrito In Your Pocket Or Are You Just Happy You Have A Burrito
This show is not about burritos. Let's get that out of the way right now. But like a burrito, this fresh effort from Melbourne-based comedian (notcomedienne) Lauren Bok is all about piecing together the unwieldy mess that is human existence, one short-sighted decision at a time, adjusting expectations and evolving.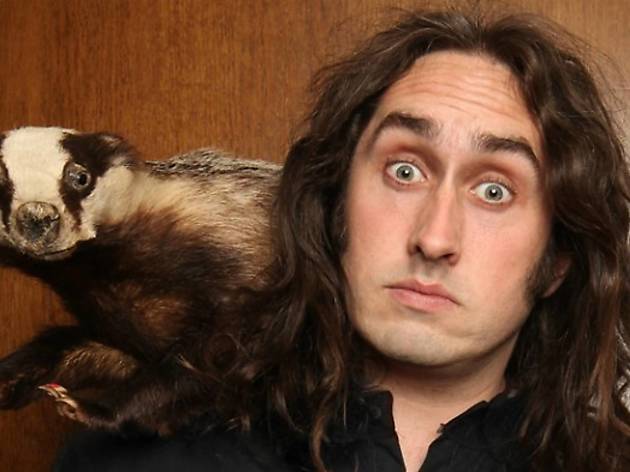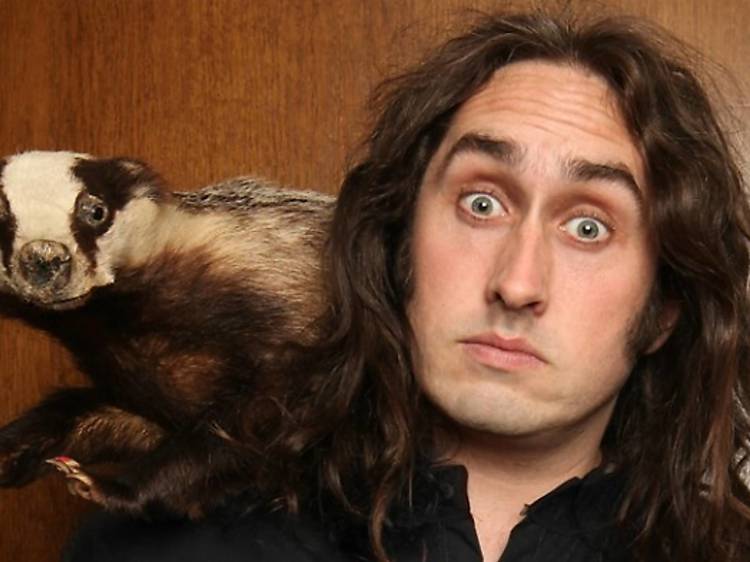 Ross Noble: Brain Dump
It would be a waste of time to describe Ross Noble by pulling apart the highs and lows of his opening night set, as chances are the line-up of jokes will be drastically different for each of his four Comedy Festival shows. So then, how can we talk about his latest show Brain Dumpwithout actually talking about the show?