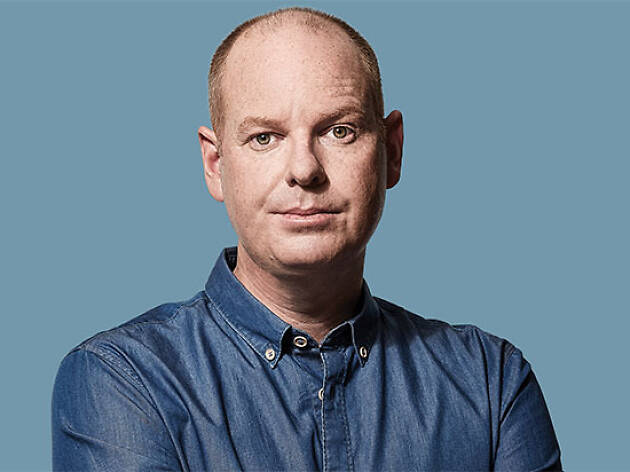 Time Out says
The Hard Quiz host's latest stand-up show is more than it first seems
Tom Gleeson's Joy feels like a throwback. With gags about 1980s telephone exchanges, references to Ossie Ostrich, and a derisive dig at the wave of stand-up that demands a 'narrative journey', Gleeson positions himself here as an old school comedian content on winning laughs with tried and true techniques. That is, until the final moments of Joy, when a bait and switch reveals Gleeson as much more than a traditional comic.
The road to these final moments is exactly what the title promises. Gleeson's presence alone incites giggles, often nervous ones from an audience waiting to see who and what the Hard Quiz host will skewer next. Gleeson doesn't care for political correctness or social niceties, and will potshot the obvious and the sensitive in equally jeering tones. From ScoMo and millennials to George Pell and correct usage of the word 'retarded', Gleeson's firing line is undiscerning. His mastery, however, comes in his canny blending of arrogant know-it-all and soft-hearted everyman, a 'just-gagging' grin punctuating even the more raucous rants. This grin lets us know that arrogance is part of the gag, and Gleeson's running with it.
While the barbs at pollies and keep cups might be a touch obvious, Joy is anything but. It's an unsuspecting deconstruction of contemporary comedy and its contrivances, as Gleeson pulls back the curtain and topples the fourth wall. He invites the audience in on the act, and his crowd work is so natural as to feel like we're just all in a pub chatting with mates. The final punch is wonderful, and Gleeson, with a grin, basks in its thoroughly modern effect.
Details
Users say