Wil Anderson: Wil-Informed review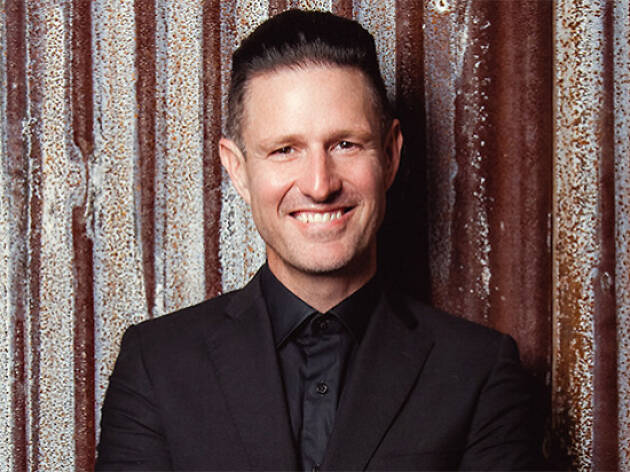 Time Out says
The Australian stand-up star continues to evolve in his new Comedy Festival show
Wil-Informed is all about crisis: mid-life, climate, identity and more. With savage intelligence and rapid-fire riffing, Wil Anderson confronts humanity head-on. He zeroes in on tech-fears, toxic masculinity and rage-culture, while simultaneously questioning just what a straight, white dude like himself could possibly impart on such topics. One thing he seems set on is that stasis is destructive, and that our ability to change might be what saves us from collapse.
Heavy stuff for a comedy show, right? But not unusual for a Wil Anderson show. Anderson's stand-up shifted around the time of 2014's Wiluminati when his comedy took on new elements, structuring jokes around greater themes, such as personal perception and selective truth. This shift developed over the next few shows, culminating in last year's Wilegal, a narrative so skilfully rendered, the comic transcended the role of comedian and began veering into essayist territory. Whether or not Anderson himself recognised last year's show as hard to top, he veers again here, away from a structured arc and back to more freeform joke-telling.
It works, too. While larger themes still dominate, Wil-Informed feels very much like Anderson taking a breath out, and re-engaging with the basics of form. His riffing is smart, his crowd work is engaging and the jokes hit. This is less polished than last year's show, which feels like just the point. There are no proclamations here, just unguarded enquiry into the modern social world. And the questions don't always find their answers.
It's clear Anderson's recent experiments in form have worked to further grow his style. With the exquisite James Fosdike artwork framing him on stage, complete with emerging fauna, baby animals, and crusted skulls, it appears that even with 23 years at the festival and a solid profile as an Australian comedy stalwart, Anderson's evolution continues.
Details
Users say