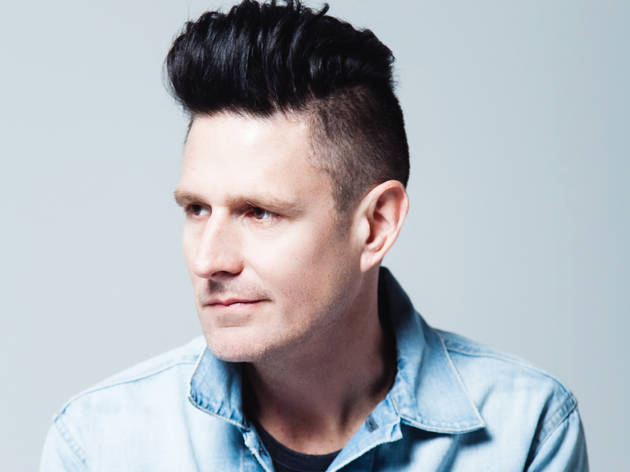 The Gruen host returns to the Comedy Festival after his headline-grabbing arrest
It wasn't just Wil Anderson's mates who assumed his arrest post-flight to Wagga Wagga last June was weed-related. The incident made national news, and with Anderson famously candid about his marijuana use to treat osteoarthritis, a drug bust seemed the obvious go-to. In Wilegal, however, the comedian reminds us that few situations are ever so simple.
Anderson's a pro. In this, his 21st Melbourne International Comedy Festival show, he plants himself stage-centre and grips his audience for a 70-minute yarn involving two cute pugs, an ill-fated tweet, the pain of ageing and some damn fine cake.
As the story progresses, it becomes apparent that the details of his assumed illegal action and subsequent arrest are well beside the point of the show. Instead, Anderson's descriptions of interactions between those involved stand out and work to demonstrate the beauty and complexity of our humanity in moments of vulnerability.
The best of those moments include the nod of understanding from a fellow passenger; the shared glance between Anderson and a police officer in an awkward tryst; the simple elegance of the father-son (and father-dog) bond. And there are so many more. Anderson weaves his Law and Order tale in such a way that the specifics of the plane incident exist purely to highlight these hilarious and moving connections. Not bad for a comedy show with dick jokes.
Two decades on, Anderson's storytelling not only adheres to required comedic beats, but it shifts into a deft narrative zone up there with David Sedaris or Nora Ephron. His effortless relatability and scrupulously developed attention to detail converge here to make this show his best in 21 years. It leaves you on quite the high.
Need more laughs? Check out our ultimate guide to the Melbourne International Comedy Festival.