Australian Ballet 2016 season
Much-loved classics and edgy contemporary pieces share the spotlight in artistic director David McAllister's 2016 season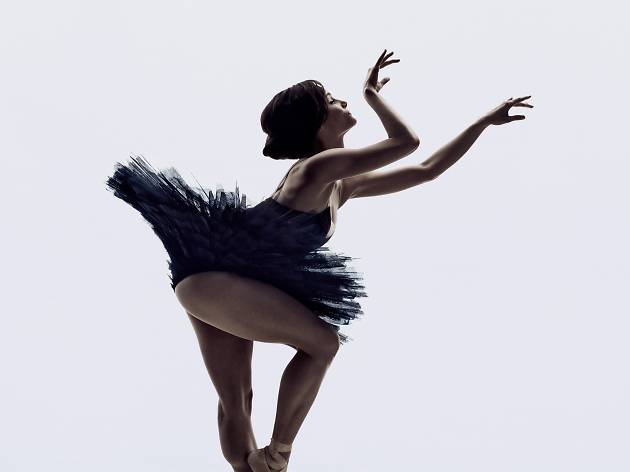 If 2015 was the Australian Ballet's 'year of beauty', then 2016 delves into darker (yet no less ambitious) territory, with classic and contemporary works depicting turbulent romances, supernatural forces and a tortured genius. "Ballet has the ability to transform," says McAllister. "This is a richly dynamic and diverse season which I am proud to present."
An anticipated highlight of the season will be the Australian premiere of Nijinsky (Sep 7-17) an emotional tribute to the Ballets Russes prodigy, lauded as one of the greatest dancers and choreographers of the 20th century. Created by master choreographer John Neumeier and first performed by the Hamburg Ballet in 2000, Nijinsky tells the story of the dancer's meteoric rise to fame, the controversy around his sensual choreography, and his battle with mental illness that eventually saw him pass away in a mental institution in 1950.
Following the huge success and critical acclaim of 2015's 20:21, contemporary ballet will again come to the fore with Vitesse (Mar 11-21), which will featuring new works by three world-famous choreographers: Christopher Wheeldon, Jiří Kylián and William Forsythe.
On the other end of the spectrum are lavish productions of ballet classics. Stephen Baynes' traditional staging of Tchaikovsky's Swan Lake (Jun 7-18), created by the resident choreographer for the Australian Ballet's 50th anniversary in 2012, will return for an encore run, complete with Edwardian set design by the masterful Hugh Coleman.
The talented Stanton Welch, who is both a resident choreographer with the Australian Ballet and artistic director of Houston Ballet, will bring his much-loved production of Romeo and Juliet (Jun 30-Jul 9) exclusively to Melbourne. Rounding out the season will be the family favourite fairytale Coppélia (Sep 23-Oct 1).
What's on stage in Melbourne?
J.K. Rowling's West End play Harry Potter and the Cursed Child is set to open in Melbourne in early 2019, and is almost certain to break as many records locally as it has in London. But before Harry, Hermione and Ron make their Australian theatrical debut, another group of Hogwarts students will take to the stage. Puffs, or: Seven Increasingly Eventful Years at a Certain School of Magic and Magic tells the story of students unlucky enough to be sorted into Hufflepuff (and let's face it – even though Rowling claims that she is herself a Hufflepuff, nobody wants to be sorted into the house whose most famous student is Cedric Diggory). The characters in Puffs might not be destined for greatness, but that doesn't mean they don't make for fascinating theatre. The play is set across the seven years when Harry Potter attended the school of witchcraft and wizardry. And while the Gryffindors and Slytherins get most of the attention of Hogwarts staff – and constantly threaten to derail the basic wizarding education most students are seeking – there's plenty happening to three students who went through school with the most famous boy wizard of all time. The show will start performances at the Alex Theatre in St Kilda on May 26, with playwright Matt Cox and American director Kristin McCarthy Parker travelling to Australia to oversee the local production.  The show's protagonist, Wayne, will be an Australian boy wizard played by Ryan Hawke. His best friends are goth girl Megan (Ev
Buy tickets
Read more
Patricia Cornelius is one of the most fearless and unique voices in Australian theatre, and although she's won just about every prize available to a playwright in the country, she tends to fly under the radar at our biggest theatre companies. Now her work is coming to the Melbourne Theatre Company mainstage in this adaptation of The House of Bernarda Alba that transports the action to Western Australia where four daughters and their mother are mourning the death of their mining mogul father. Leticia Cáceres, who last year won the Helpmann Award for directing Leah Purcell's The Drover's Wife will helm an all-star cast with Candy Bowers, Peta Brady, Julie Forsyth, Bessie Holland, Sue Jones, Melita Jurisic and Emily Milledge. Creating this uniquely Australian world is the always inventive designer Marg Horwell.
Buy tickets
Read more
More shows on Melbourne stages