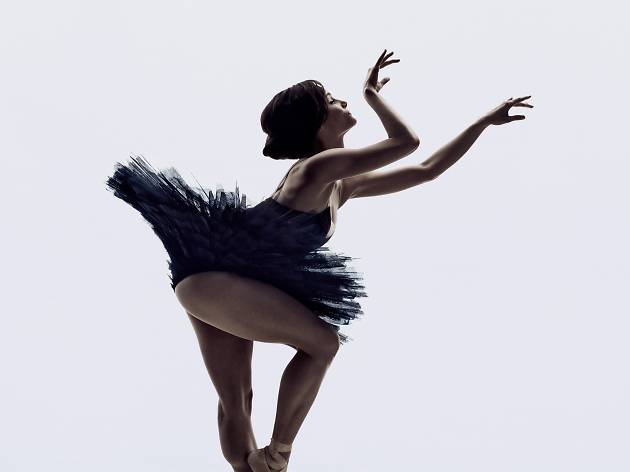 Australian Ballet 2016 season
Much-loved classics and edgy contemporary pieces share the spotlight in artistic director David McAllister's 2016 season
If 2015 was the Australian Ballet's 'year of beauty', then 2016 delves into darker (yet no less ambitious) territory, with classic and contemporary works depicting turbulent romances, supernatural forces and a tortured genius. "Ballet has the ability to transform," says McAllister. "This is a richly dynamic and diverse season which I am proud to present."
An anticipated highlight of the season will be the Australian premiere of Nijinsky (Sep 7-17) an emotional tribute to the Ballets Russes prodigy, lauded as one of the greatest dancers and choreographers of the 20th century. Created by master choreographer John Neumeier and first performed by the Hamburg Ballet in 2000, Nijinsky tells the story of the dancer's meteoric rise to fame, the controversy around his sensual choreography, and his battle with mental illness that eventually saw him pass away in a mental institution in 1950.
Following the huge success and critical acclaim of 2015's 20:21, contemporary ballet will again come to the fore with Vitesse (Mar 11-21), which will featuring new works by three world-famous choreographers: Christopher Wheeldon, Jiří Kylián and William Forsythe.
On the other end of the spectrum are lavish productions of ballet classics. Stephen Baynes' traditional staging of Tchaikovsky's Swan Lake (Jun 7-18), created by the resident choreographer for the Australian Ballet's 50th anniversary in 2012, will return for an encore run, complete with Edwardian set design by the masterful Hugh Coleman.
The talented Stanton Welch, who is both a resident choreographer with the Australian Ballet and artistic director of Houston Ballet, will bring his much-loved production of Romeo and Juliet (Jun 30-Jul 9) exclusively to Melbourne. Rounding out the season will be the family favourite fairytale Coppélia (Sep 23-Oct 1).
What's on stage in Melbourne?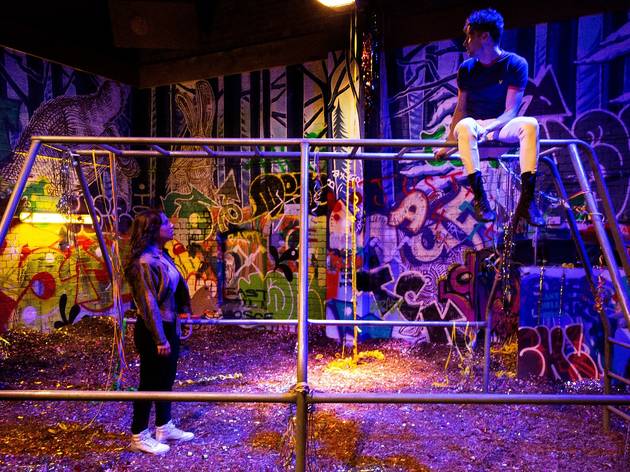 Update 28/07/21: Performances of Because the Night resume July 28 following Victoria's fifth lockdown. There's been a lot of hype about Because the Night, Malthouse Theatre's new production where the audience can freely explore an immersive set while the cast perform around them. "Immersive" really is the word here, and for once the oft overused term doesn't feel like a gimmick – nor does the intensely detailed open set undermine the integrity of the production. Because the Night is undeniably a work of theatre, but one that approaches the art with a bolt of inspiration that will attract new audiences to the discipline. It's apparent from the get go that Because the Night is unlike any production Australian audiences have seen before. The audience are split into three groups, each entering the performance from a different location. Ushers provide each person with a dark robe and Donnie Darko-style black rabbit mask to cover their face – apart from serving to differentiate audience from cast, the costume immediately puts visitors in the right headspace; goodbye Melbourne, hello Elsinore. If you've seen Melbourne's 2019 season of A Midnight Visit or even been lucky enough to attend Punch Drunk's Sleep No More in New York, you'll get the drill. The cast of six – which when we attended was Keegan Joyce (Hamlet), Nicole Nabout (Claudia), Syd Brisbane (Polonius), Ras-Samuel Welda'abzgi (Laertes), Jen Vuletic (Gertrude) and Artemis Ioannides (Ophelia) – are oblivious to the audie
There's something lurking in the darkness beneath Melbourne and it's emerging into the light this spring. Monsters is a new work created in collaboration between Malthouse Theatre and Stephanie Lake, bridging the space between theatre and dance in a gothic performance that will leave you chilled. Stage and screen actress Pamela Rabe (Wentworth, The Testament of Mary) stars as a woman whose sister has disappeared beneath a sinkhole in Melbourne. As she delves deeper and deeper, she encounters monsters – both figurative and literal – with dancers Olivia McPherson, Jessie Oshodi and Jame Vu Anh Pham portraying the creatures that go bump in the dark. Monsters is a joint project between Malthouse artistic director Matthew Lutton, choreographer Stephanie Lake and Sydney-based writer Emme Hoy. The production is two years in the making, with the trio intending to create a story that feels like a dream (or possibly a nightmare). Speaking on the work, Lutton says: "We want to welcome audiences back to a live experience that causes the hair to lift on the back of your neck, and the joy of imagining what you see in the dark when the lights are turned off." With performances of Because the Night still taking place across Malthouse's main building, Monsters will be presented inside the theatre company's construction workshop, which is being converted especially for this production. Monsters runs from August 30 to September 12. Tickets are available to the public from 9am, August 3, with
More shows on Melbourne stages