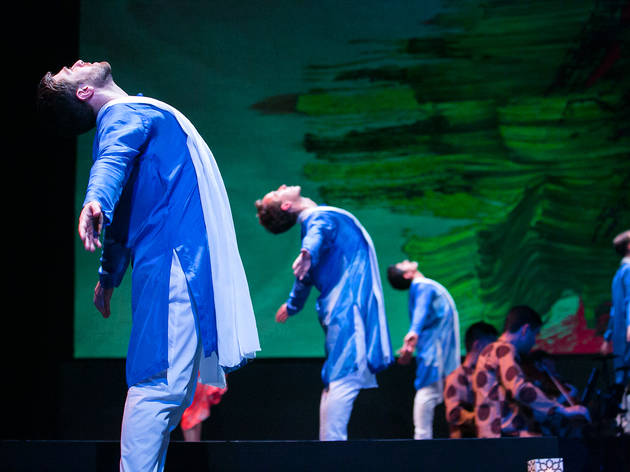 1/5
Beowulf Sheehan
Layla and Majnum by Mark Morris Dance Group
2/5
Beowulf Sheehan
3/5
Beowulf Sheehan
4/5
Mat Hayward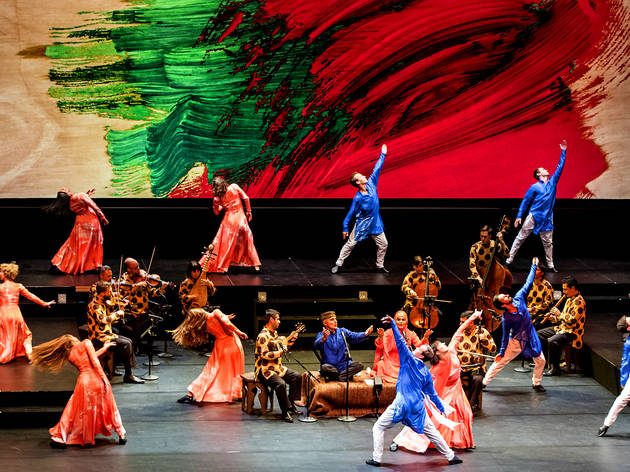 5/5
Susana Millman
This ancient Middle Eastern romance has been transformed into a dance-opera headlining Melbourne Festival
Last year, dance had a major presence in Melbourne Festival's program, thanks to Wayne McGregor's contemporary ballet Tree of Codes. That trend will continue in 2018, with the festival announcing its first major event for the year: a dance and music hybrid opera telling the story of the tragic romance of Layla and Majnun.
The story is perhaps the Middle East's best-known love story, popular in Persian and Arabic folklore, and it pre-dates Romeo and Juliet by about 1,000 years. The version Melbourne audiences will see is based on an opera written in 1908 by Azerbaijani composer Uzeyir Hajibeyli. It's said to be the first Middle Eastern opera, and although it originally ran for three and a half hours, this new version is a snappy 70 minutes.
There are some major names bringing the show to Melbourne for its Australian premiere: American choreographer Mark Morris, one of the most significant creatives working in dance for the last few decades, has joined with Yo-Yo Ma's Silkroad Ensemble to rework the show for contemporary audiences and both Asian and western instruments. The sets and costumes are by contemporary artist Howard Hodgkin, with a backdrop of his painting 'Love and Death' at the centre of the action.
The Mark Morris Dance Group is joined on stage by Azerbaijani mugham vocalists, Alim Qasimov and his daughter and protégée Fargana Qasimova.
This production of Layla and Majnun premiered in California in 2016 and was co-commissioned by Melbourne Festival.