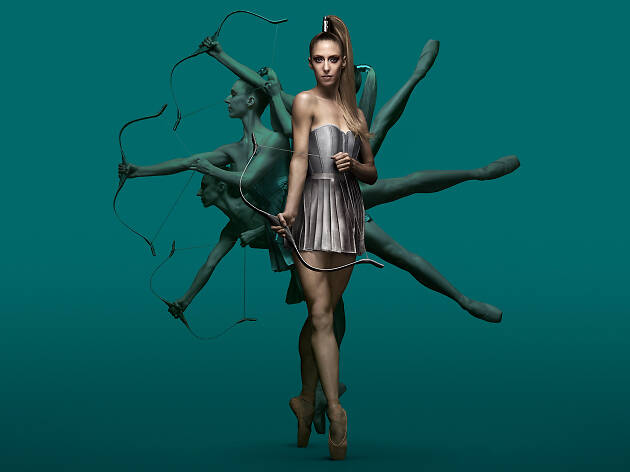 Time Out says
The Australian Ballet is taking on this little-known ballet about a kickass warrior woman
The ballet Sylvia falls very firmly into the "neglected classic" category, and has been rarely performed since it premiered more than 150 years ago.
"It's sadly neglected, and I think it has one of the great scores written for ballet," Australian Ballet artistic director David McAllister says.
And you don't have to believe just McAllister; Tchaikovsky famously said that Léo Delibes' score was better than anything he had written, including Swan Lake.
The ballet draws its narrative from Greek mythology, following Sylvia, a chaste, ferocious huntress who swears off love but eventually falls for a human man.
"The thing that's always been difficult is that the story is fairly convoluted," McAllister says. "Sometimes those Greek, Arcadian stories don't really play for a modern audience. But Stanton has done a lot of work to make it a lot more resonant today, and not just looking at Sylvia and Diana, but the whole idea of Greek mythology and how it fits into our lives today."
The female dancers of the company will be getting in touch with their inner warriors (much like the male dancers did last year with Spartacus) and will learn to sword fight for the production.
"The boys have been battling each other up in Spartacus, and now the girls are going to be fencing themselves into a frenzy next year."
Details