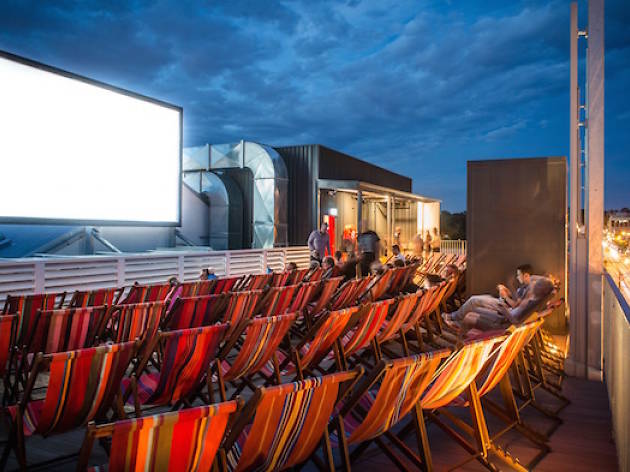 Watch blockbusters and arthouse classics with bird's-eye views of Hawthorn
Lido Cinema's rooftop makes a triumphant return this summer. The season kicks off with a Western-themed costume party and a screening of the Hell or Highwater, starring Jeff Bridges and Chris Pine. Lido on the Roof will also screen summer releases including Arrival, Nocturnal Animals, Fantastic Beasts and Where to Find Them and a Valentine's Day screening of Fifty Shades Darker. Press rewind and get stuck into retro-Wednesdays, which will feature screenings of classic flicks Do the Right Thing, Death Becomes Her, Wake in Fright, Pink Flamingos and Woody Allen's Manhattan.
Owners Eddie and Lindy Tamir opened Lido Cinemas' doors in June in 2015 after years of disuse. The art deco building's previous lives included a start as a cinema in the 1940s, which was then used as a dance school and later, a cabaret theatre. Setting out to bring the spectacle back to going to the cinema, the Tamirs transformed the previously derelict venue into what they described as a "60s futuristic" themed space, adding lashings of contemporary design whilst respecting the building's original features.
No need to BYO snacks, Lido's food and drink counter serves up great movie treats from choctops and vegan-friendly popcorn, to edamame and craft beers.