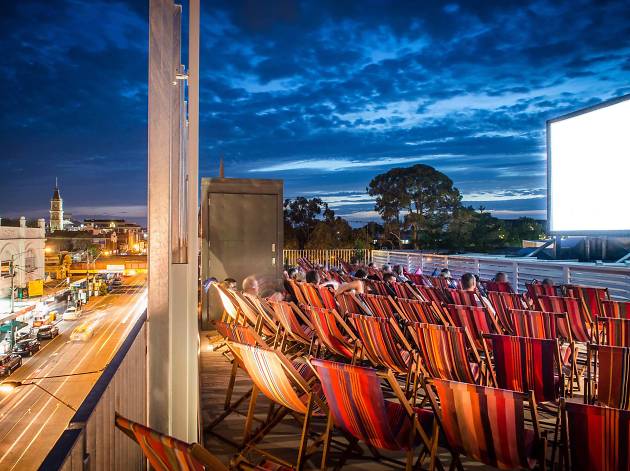 Watch blockbusters and arthouse classics with bird's-eye views of Hawthorn
Lido Cinema's rooftop makes a triumphant return this summer for its third year under the stars.
Lido on the Roof will screen critically acclaimed summer releases including Italian romance Call Me By Your Name, dark comedy Three Billboards Outside Ebbing, Missouri, fantasy piece The Shape of Water, and the James Franco in The Disaster Artist.
Press rewind and get stuck into Lido's huge cult film offering, which will include screenings of classic flicks Goonies, The Big Lebowski, Muriel's Wedding, The Lion King, Coming to America, Empire Records, Grease and plenty more.
Premiering during the 17/18 summer season will be Lido's new Lido After Dark series on Friday nights. As the sun sets, Lido After Dark will screen a selection of classic erotic thrillers including Eyes Wide Shut, Wild Orchid and Fatal Attraction.
No need to BYO snacks: Lido's food and drink counter serves up great movie treats from choctops and vegan-friendly popcorn, to edamame and craft beers.
Check out the Dates and Times tab to see what's showing and hit the Book Now button to buy your tickets.