Scandinavian Film Festival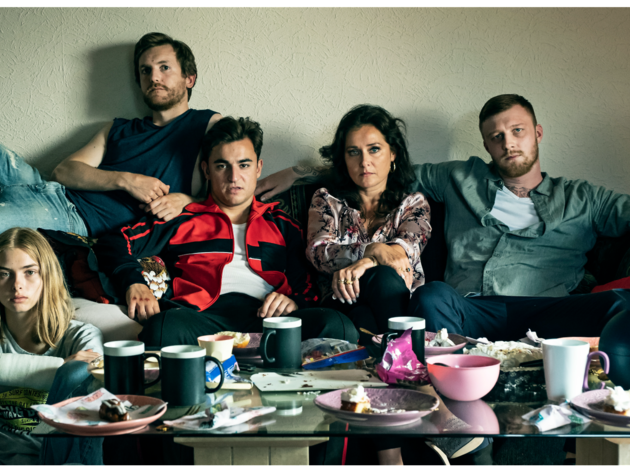 Time Out says
Northern lights, camera, action! The Scandinavian Film Festival returns this July
If you binged waaaaaaay too much Scandi noir from your sofa last year, then it's time to put some proper clothes on, head out and do it on the big screen instead as the Scandinavian Film Festival returns this July.
Screening at Palace Cinemas from July 8-28, the ice-cool drop of Nordic excellence kicks off with opening night movie Wildland, an Animal Kingdom-sounding treat packing all the criminal misdeeds you need. Brilliant Borgen star Sidse Babett Knudsen plays the matriarch of a mad, bad and dangerous to know family. All of a sudden she finds herself responsible for her estranged teenage niece. What could go wrong? It's helmed by Borgen assistant director Jeanette Nordahl, taking on her first feature gig, and we are so ready.
Knudsen also turns up in The Exception. Based upon the best-selling novel by Christian Jungersen, it's a taut psychological thriller set in an NGO that focuses on support work around incidences of genocide. When a death threat appears, the works at first suspect a Serbian war criminal they recently exposed. But, pretty soon, they turn on one another.
He's about to appear in the year's biggest sci-fi epic Dune, but while you wait for that delayed blockbuster to finally appear, you can catch Stellan Skarsgård in Hope, a deeply heartfelt drama about a non-conforming family facing down illness. Christian Hillborg, who showed up in season two of Fleabag and the first run of The Bridge, appears in both 40-something comedy Games People Play and stars opposite Watchmen lead Malin Akerman in box office hit musical A Piece of My Heart.
If you loved the bittersweet comedy of Rams (and its recent Aussie remake) then you'll want to check out the latest from writer/director Grímur Hákonarson. The County is darker fair, led by The Valhalla Murders actor Arndís Hrönn Egilsdóttir. She plays an under-the-pump farmer being squeezed by a corrupt co-op, but not one to give in easy. Set in the surreal world of Norway's evangelical dance competition scene, Disco is about as far from the Eurovision Song Contest as you can imagine. Premiering at the Toronto International Film Festival, it's a deeply unsettling film that somehow fuses ABBA, Skrillex and Starlight Express together on the soundtrack, it stars Josefine Frida of the hit TV series Skam.
All grown-up 'kids' of a certain age were most likely enchanted by the surreal stop-motion antics of the deeply strange, hippo-like Moomins back in the day, with a whole new generation have fallen in love with their recently updated animated adventures. Well, biopic Tove dips into the real-life dramas of their creator, Finnish artist and author Tove Jansson.
Then this year's Scandi Film Fest wraps up with a 50th anniversary screening of Swedish classic The Emigrants. Starring the luminous Liv Ullmann and the late, great Max Von Sydow, it depicts the travails of a 19th century struggling farming family who pins their hopes on the American dream, setting sail on an arduous ocean crossing.
You can check the full program here, with fest unspooling at Palace Balwyn, Palace Cinema Como, Palace Brighton Bay, Palace Westgarth, the Kino and Pentridge Cinema. With a packed and prime program like this, it's fully worth donning proper pants.
Details