Time Out Film Club presents: The Room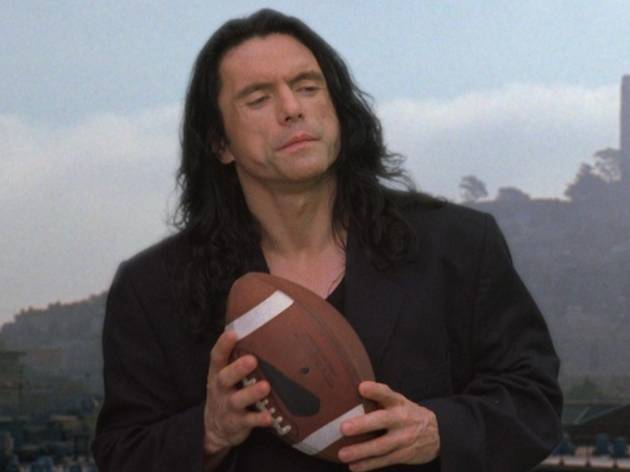 Oh hi Melbourne... are you coming to our screening of the best worst movie ever?
If Time Out Film Club could only ever show one movie for the rest of time, it would be this one. Tommy Wiseau's 2003 vanity project/melodrama The Room is so poorly made it offers viewers hilarity way beyond what other movies can. Whether you have never seen it, have only seen it a couple of times or are a hardcore Room addict, we'd love you to join us at our screening at Cinema Nova on Friday July 13.
Since becoming a cult phenomenon a lot has changed for Tommy Wiseau and The Room. The story of the film's unlikely making is now an Oscar-nominated movie, The Disaster Artist. And screenings of The Room come with their own rituals, just like The Rocky Horror Picture Show before it. There are plastic spoons involved, and shouts of "Sestosterone!", "Shoot her!" and "Who the fuck are you?" at appropriate moments. It's by no means your average night at the cinema, and we love it that way.
As well as general admission tickets for $16 we're offering movie munchies deals that include popcorn and a drink ($26) or popcorn and a choc top ($26.50). So book now, bring your best friend, bring your future wife, but leave your stupid comments in your pocket and anyway, how's your love life?