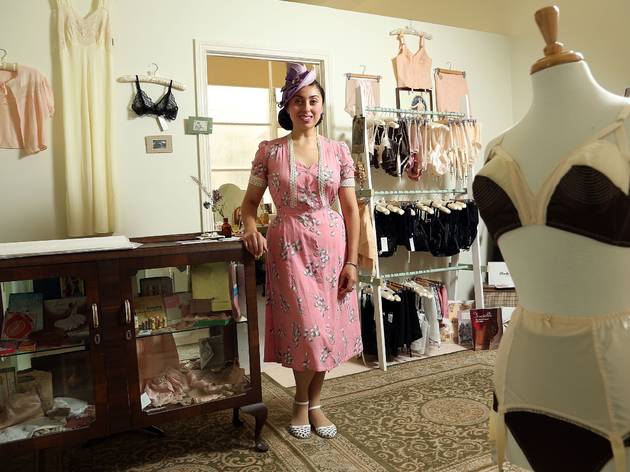 1/5
Photograph: Graham Denholm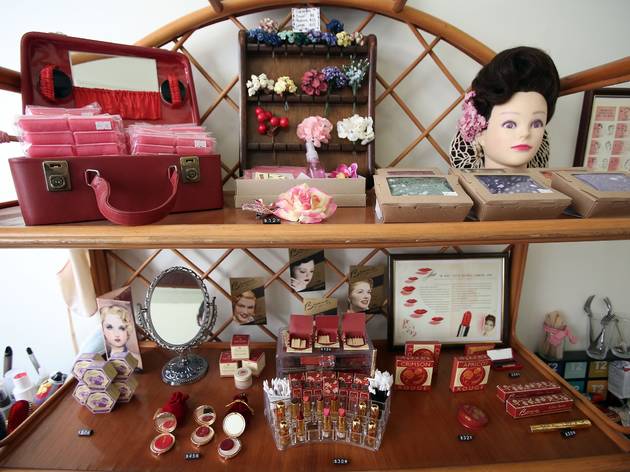 2/5
Photograph: Graham Denholm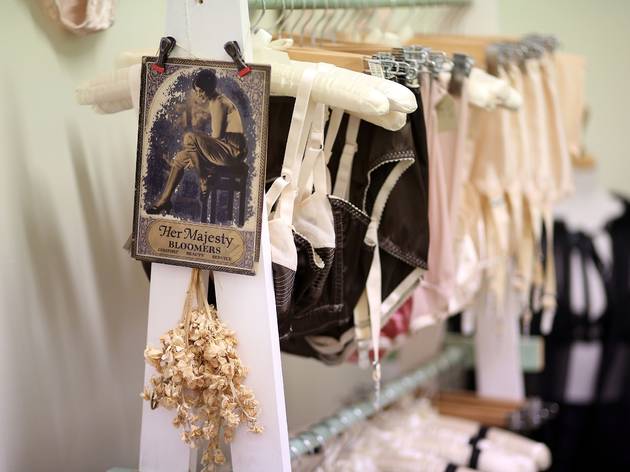 3/5
Photograph: Graham Denholm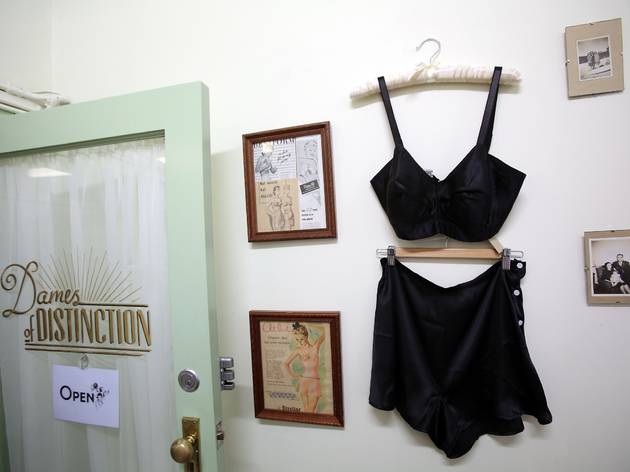 4/5
Photograph: Graham Denholm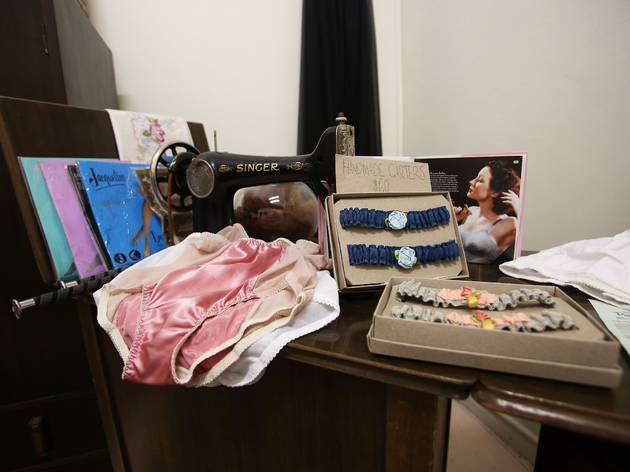 5/5
Photograph: Graham Denholm
Time Out says
Friendly warning! We're working hard to be accurate. But these are unusual times, so please check that venues remain open.
Be pampered, enjoy some yesteryear luxury in an art deco gem and leave feeling prettier than Betty Draper
Achieving an authentic yesteryear look isn't as hard as it seems, according to vintage stylist Margeaux Vallantyne. Vallantyne's interest in retro was kickstarted by a former colleague when she was living in Sydney. "She loved Audrey Hepburn, old black-and-white films and jazz, which were quite foreign to me at the time," Vallantyne laughs. "I always thought she dressed so elegantly. She always wore a string of pearls and I just thought it was such a nice aesthetic. I started educating myself about the films, the music and the garments and fell in love quite quickly with all of that stuff. I got to a point where I'd get five to ten packages a week of all of these beautiful finds on Etsy and eBay."
It morphed quickly from an interest into a lifestyle – and then a business. She started with a stint at the Lindy Charm School (a travelling vintage beauty service), then as co-proprietor of Dames of Distinction (a vintage beauty salon and lingerie boutique) and now focuses on vintage styling work and pop-up events under the name of 'The Distinctive Dame'.
Today Vallantyne (could there be a name more befitting a vintage beauty queen?) has nailed '40s perfection – she's even wearing a hat and snood. "It's almost like a suit of armour – you're still the same person on the inside, but it empowers you just a little bit to do what you have to do." She's a whizz at transforming others, and the experience is heavenly. She supplies tea, treats and soothing tunes. A splendid conversationalist, she sends Time Outpacking with an elaborate up 'do that makes us feel more swan that ugly duckling.
Vintage stuff in good nick comes at a premium these days, so how can a newbie come at a bit of vintage flair? "Well, take the '40s for example – it was all about good accessorising. Plus, you don't have to outlay a lot of money to get a look – there are many ways to cheat. You can create something out of a five-dollar op-shop find: pencil skirts, puff sleeve blouses and jersey tops with thin stripes. Even something as simple as a bit of lipstick can change the feel and mood of your look."
Moving to Melbourne was also good for Vallantyne's vintage soul: she gets a lot of happy feedback on her appearance. "Melbourne's receptive to the oddball and it's nice to be the sunshine in someone's day – who knows, you might even inspire them to try something new."
Details