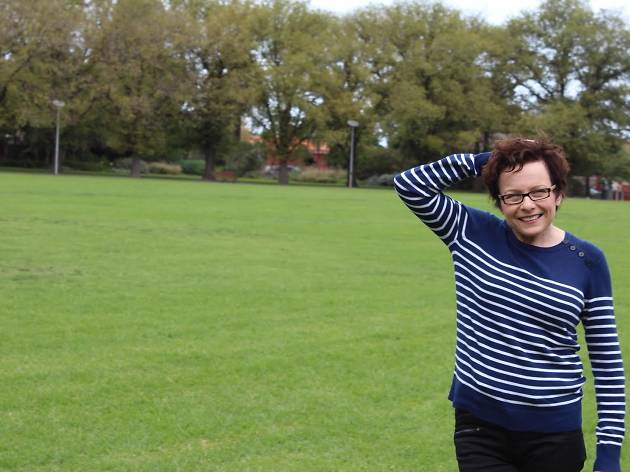 Time Out says
With Christine Clais' nurturing, holistic approach to skincare, we can guarantee you've never had a facial quite like this
"I'm French, I like to eat cakes, I like to drink champagne!" so declares facialist Christine Clais, who has the dewy visage of a teenage girl despite having hit 50. This clearly means any advice she has to give is most definitely worth taking.
Christine's clinic is based in Prahran. She eschews the usual low lighting and bland décor of most spas for a stylish boudoir feel. Instead of panpipes and dolphin song you'll be treated to piano music.
"It's very hard to find the right music that is conducive to a deep healing and nurturing treatment," says Christine. "Enya does not do it! Since playing Robert Coxon's music, I have noticed that my clients tend to relax more rapidly into my treatments."
Before opening her original studio in Albert Park seven years ago, Christine worked at Aurora Spa Retreat as their lead therapist and trainer, and in all manner of clinics and retreats – including the gorgeous Hepburn Day Spa – as well as pharmacies and department stores.
Christine has a delicate, deft touch and a holistic understanding of your skin, your wellbeing and your needs. Her signature 'Le Royal' treatment uses LED light therapy to encourage skin detoxification and cellular rejuvenation. Your pores will be gently steamed, but as an extra touch you'll receive a gentle scalp, face, hand and foot massage.
You may not have heard of the term 'psychodermatology', but it's a field Christine is very interested in. Working on the idea that our psychological state affects our skin, some incredible work has been done on burns victims that Christine cites. As for her practical background: "I used to teach facial and spa subjects, mainly at Victoria University," she says, "but also in Asia, where I worked for Jurlique as their international training co-ordinator."

Beauty chasers, your face is in good hands!
Buy Christine's book, French Complexion: The Secrets to Beautiful Skin at Any Age.
Christine's own regime
1. "My morning and night steps follow the same order: cleansing; application of an eye-care product; application of a treatment serum or cream to face and neck. In the morning I also apply sunscreen. Once or twice a week I'll also exfoliate and apply a face mask."
2. "I tend to rotate my products so my skin gets an ever-changing feed of active ingredients. One of my favourite skincare ingredients has to be hyaluronic acid (also listed in ingredients as sodium hyaluronate or potassium hyaluronate). It's known as "the fountain of youth", as it's a natural substance that occurs in the dermis and that contributes to our skin looking young and plump. Its production rate decreases with age and also because of free radical damage caused by our lifestyle. When used as an active ingredient in a moisturiser, hyaluronic acid binds moisture to the skin (it can hold up to 1,000 times its weight in water), very effectively diminishing the appearance of wrinkles."
Details
Users say