Head First Acrobats: Arrr We There Yet?!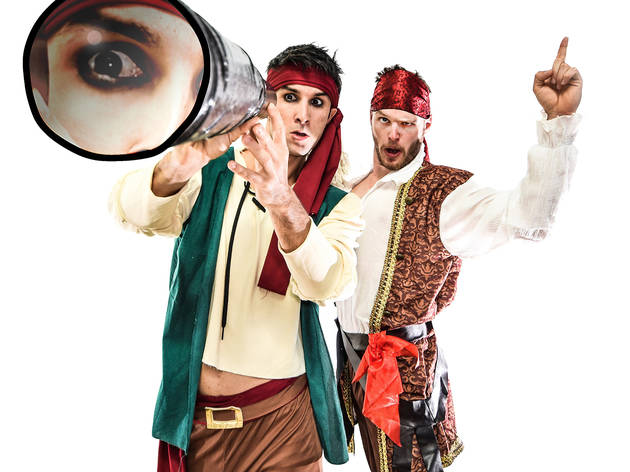 These high-flying acrobats will be combining death-defying feats (kinda) with the fun of old-school piracy
Head First Acrobats will be combining awe-inspiring circus techniques with slapstick humour in this pirate-themed show for pint-sized landlubbers and sea dogs alike.
From walking the plank to steering the ship through a rollicking storm, the acrobats will be bringing the high-stakes world of old-school piracy to life. They are looking for gold, but parents might find this one a treasure.