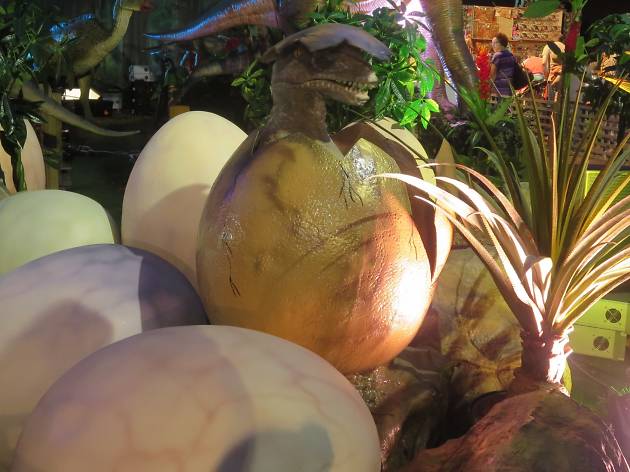 See more than 30 animatronic dinosaurs come to life
Roar! Stomp! Snuff! No, that's not an approaching wild animal, it's the sound of an exhibition of animatronic dinosaurs in St Kilda.
The exhibition comprises more than 30 dinosaurs from across the ages, including, yes, a Tyrannosaurus rex. The dinosaurs move, blink their eyes and roar, to terrify (and delight) visitors of all ages.
There is an interactive fossil-digging area for budding paleontologists to practise their stuff, as well as dinosaur-themed activities such as a 3D jigsaw puzzle station and dinosaur sand art.
The dinosaurs will be in residence at the St Kilda Triangle, adjacent to the Palais Theatre, until October 14.