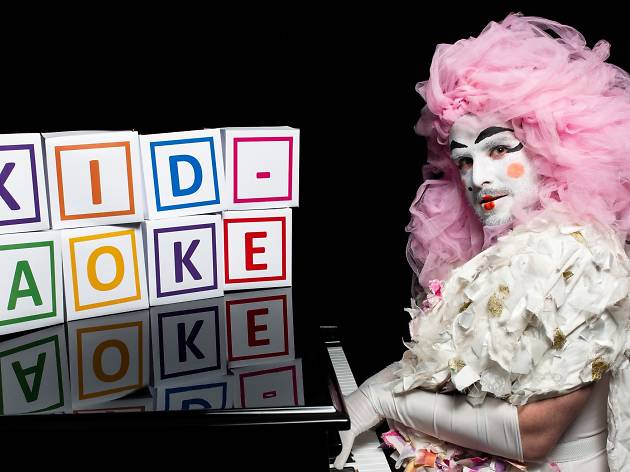 Time Out says
Little ones can dress up and belt out their favourite tunes
Every child deserves a safe space to dress up and sing at the top of their lungs. Music and singing are proven to encourage emotional expression and stimulate learning in young people, and group singing is good for the health and happiness for people of all ages.
Kid-aoke is here to promote all of the above, creating an inclusive group sing-a-long with five to ten-year-olds (and the young at heart) in mind. Local queer performance artist Bae Marie (musical educator, musical director and choral conductor Alex Morris) is joined by pianist Cameron Thomas to bring this wholesome event to the Rainbow Families Hub at Midumma Festival after an award-winning premiere season at Melbourne Fringe.
Borrow your closest child and bring them along to this interactive dress-up party, karaoke party and music lesson in disguise. There are two events across the afternoons of January 21 and 23.
Details