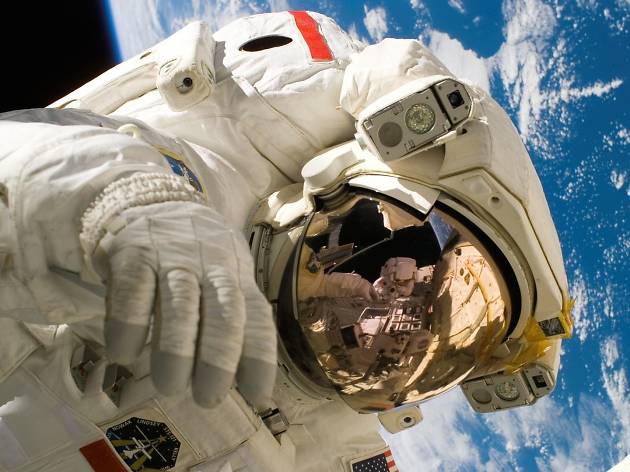 Time Out says
Eastland is helping mini astronauts explore the galaxy these school holidays
Something out of this world is happening at Eastland during the spring school holidays. From September 23 to October 6, Eastland Shopping Centre will be the earthly home to Spaceland: an intergalactic event specially made for budding astronomers and astronauts aged four to 12.
Strap into your spacesuits and prepare to blast off: Spaceland is filled with lots of fun, kid-friendly activities that will keep little minds occupied (and maybe even teach them a thing or two). There are six different galactic games to try and should your mission be successful you'll be rewarded with a clue.
First up is the Asteroid Toss: an interstellar twist on ring toss where junior space explorers can toss asteroids at a target to reveal the clue. The kids will need to put their heads together to solve the Planet Puzzle and piece the titular planet back together. Then gaze skyward to take in the wonders of the universe – and to discover the next clue in the Amongst the Stars activity. Houston, we have lift off: the next clue requires kids to launch their own spacecraft at Rocket Launch. Then they'll have to find a key hidden in an alien galaxy of slime at Slime Search. The toughest task is left till last, with any prospective astronauts asked to navigate a planet to a black hole in Black Hole Mind Games – be careful your astral body doesn't get sucked in!
If you've got arty astronauts, Spaceland also offers some celestial craft activities for those with creative minds. Kids will be able to create their own NASA-worthy rocket, or marvel at scintillating solar rays by building their own galaxy sun catcher. The activities rotate every two days, so blast back to Spaceland another day if you want to try both.
You can find Spaceland on level one of Eastland's central mall, near the Commonwealth Bank. If you left your wallet back on Earth, don't worry: all activities at Spaceland are free, though if you're feeling generous you can donate a gold coin to Eastland's charity partner, the Alannah and Madeline Foundation on entry (the charity protects children from violence).
Spaceland touches down at Eastland on Monday, September 23 and will blast back into space on Sunday, October 6. For more information visit the Eastland website.
Details