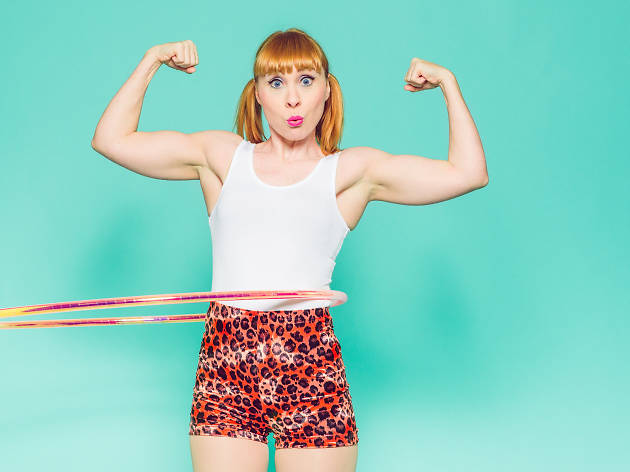 This kids' show combines circus, absurd comedy and physical theatre, and then a workshop will teach kids how to do it
Wyndham Cultural Centre will host Anna Lumb's Super Amazing Giant Girl this school holidays. The show combines comedy with circus for a laugh-inducing, awe-inspiring show that will appeal to kids of all ages.
Lumb is an internationally renowned comedic and circus performer. She spent six years as part of Melbourne-based performing arts company Strange Fruit.
The show will be performed at 10.30am and 1.30pm on Thursday April 5, and then on Friday April 6 Lumb will run a workshop for kids who want to run away and join the circus. The workshop will include hula hoops, bottle-balancing and basic acrobatics. The workshop is also about accepting differences, body positivity and strong role models. The show and workshop cost $15 each, parents and carers are free for the workshop.