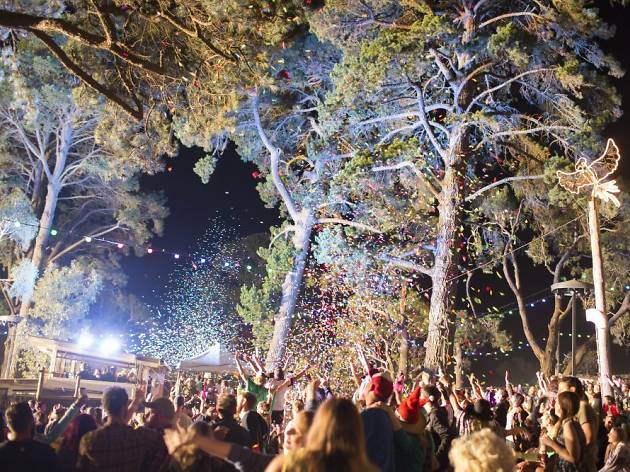 The supernatural Golden Plains XI is around the corner, featuring one of Australia's best songwriters and a veteran UK act
The eleventh Golden Plains is just around the corner. Neil Finn of Crowded House and Split Enz fame will take to the hallowed Supernatural Ampitheatre stage. Finn is the songwriter behind some of the world's most loved songs, including 'Fall at Your Feed', 'Don't Dream it's over', and 'Better Be Home Soon'.
If that wasn't enough to get you saving your pennies, then surely you won't go past The Specials. The UK seven-piece, who formed in the '70s, are best known for popularising the 2 Tone movement (a blend of ska and rocksteady with punk). You'll know songs like 'A Message To You Rudy', 'Ghost Town' and 'Gangsters' – and you can bet that they'll dominate the Supernatural Amphitheatre stage with their highly danceable tunes.
The best way to get tickets is to enter the ballot, which is now open for a limited time.