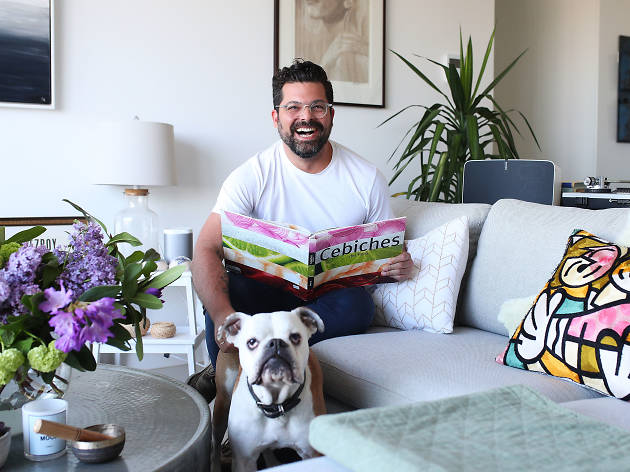 How an award-winning Melbourne chef uses food and music to entertain at home
Time Out looks inside the home (and playlist) of Pastuso's owner, Alejandro Saravia
The city skyline sits in full view of Alejandro Saravi's balcony. Inside, his gleaming open kitchen is a tempting place for guests to linger while the man behind the burners at Pastuso is in there, working on refreshments. It may seem strange that a man who entertains guests at work would also sport an entertainer's home, but when it comes to keeping company, the Peruvian-born chef is indefatigable. Even the birth of his first baby, Lucas, hasn't slowed him down – though it has changed his entertaining style. "Once you have a kid, suddenly you get surrounded by a lot of couples in the same position and the same circumstances. So we have a lot of kids around.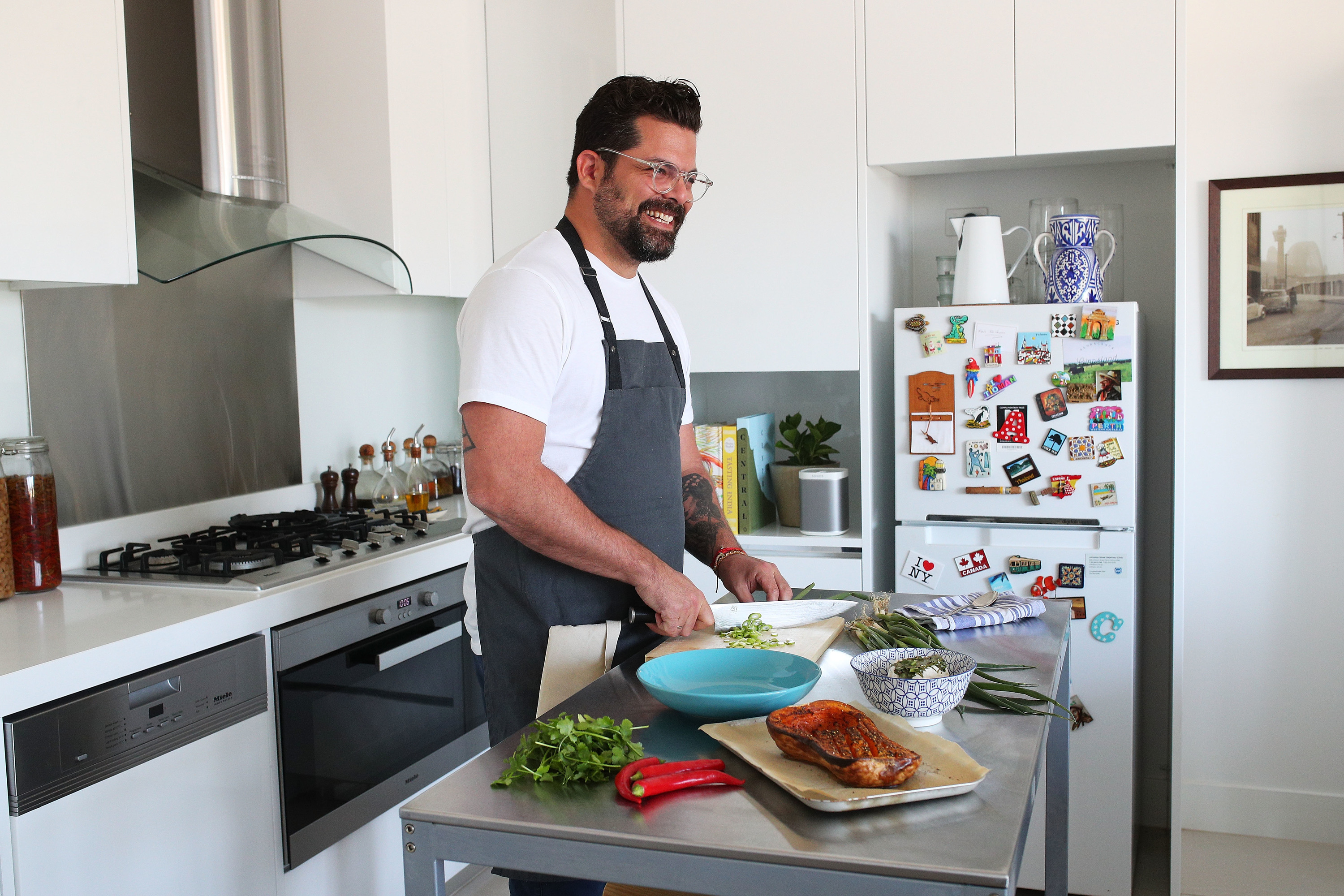 "We always have something to snack on"
"For me, it's very important that people, when they come to our house, feel comfortable. So we always have something to snack on. In South America we do have a culture of sharing, not just having apps, a main, a dessert. So everything that we put up is always designed to share. And there's always music playing, of course."
Even with kids around, the music helps. A love of music is a gift Saravia is keen to impart to his son, which is why, when Time Out approached him to build an at-home playlist, he crafted one with Lucas in mind. "I love music. I've always been surrounded by music in different ways. It's something that I do from when I wake up to when I go back to sleep… When Lucas was born I decided that I wanted to always be a very active father. From day one, one of my duties was to make him sleep. In order to help him, I decided I'm to create a playlist of his life that eventually I can pass on to him when he's older, that he can build up more with his own personal taste in music. It's like a soundtrack of his life while he is growing."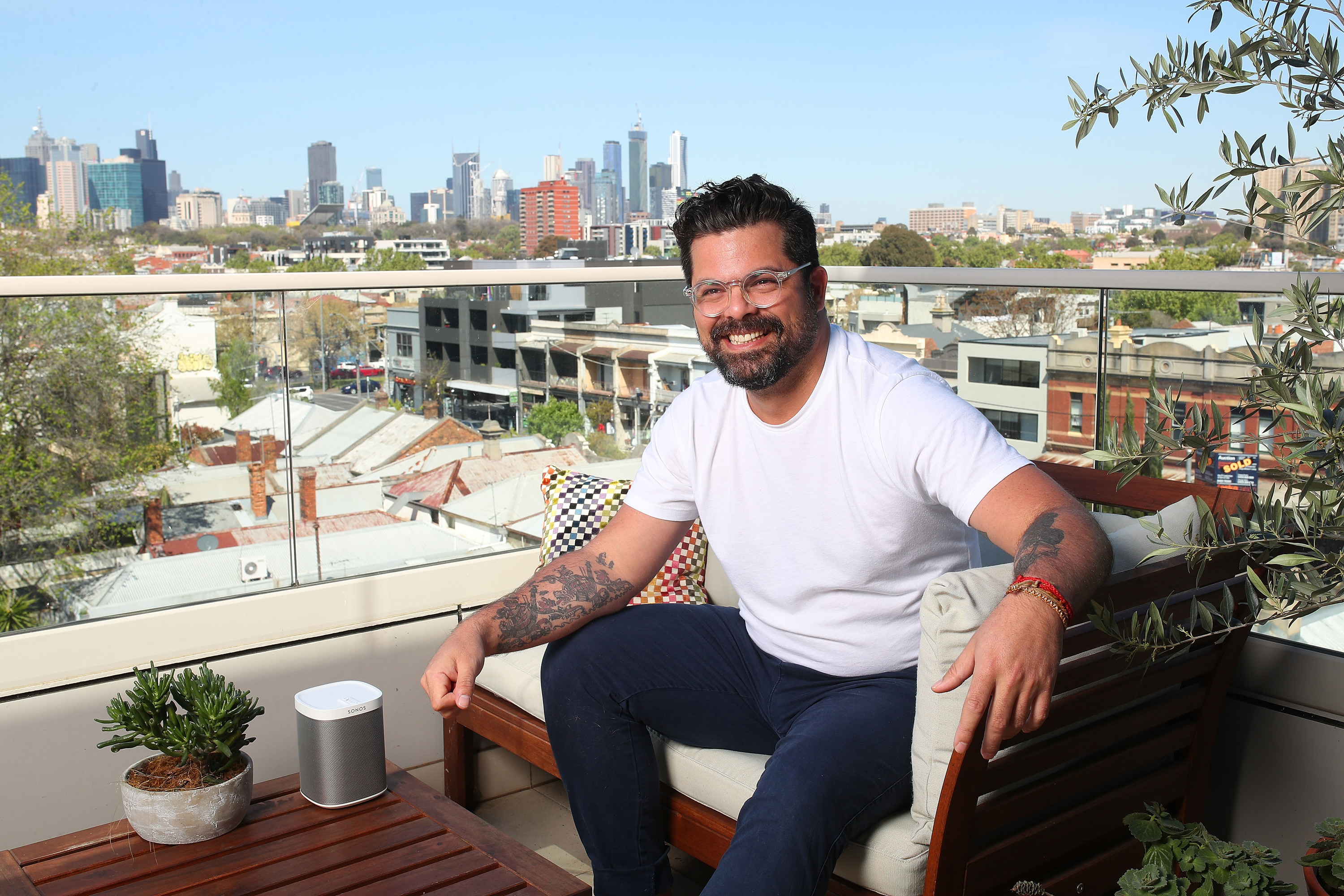 "I've always been surrounded by music"
Right now, that means plenty of almost lullaby-like indie-pop – "which is very happy and at the same time very melancholic in a certain way" – but also songs that have personal significance. "He's a winter baby, so there's a little warmth around that kind of music. I also wanted him to be exposed to the music that I liked and that I grew up with. I listen to a very diverse range of music, so the playlist reflects that." Saravia says it was a cousin who first introduced him to rock classics like David Bowie and Bruce Springsteen, while his father imparted in him a love of jazz and classical. He hopes that he can interest Lucas in all those genres. "I hope someday we can have music sessions together and listen to different music in different styles."
This aspiration is already reflected in the way Saravia has set up his home. He has a large vinyl collection, much of which he acquired while still living in Peru. "There's always a special place for everything that is dedicated to music [in my house]." Making sure music sounds great is important. "My love of music is reflected in the quality of sound that we choose to have at home. The biggest challenge that I had, before getting the Sonos Play:5, was that I had to play the music on my phone through a different system [to my records]. The Play:5 allowed me to incorporate my vinyls into the Sonos system. Having that option is just amazing because the turntable is necessary, but it's actually the speakers that are important. The quality that I can achieve playing my vinyls with the Sonos speakers is really clean. One of the things that I like from playing vinyls is that I can feel that needle going through the vinyl and Sonos cleans that up but still keeps it as a feature."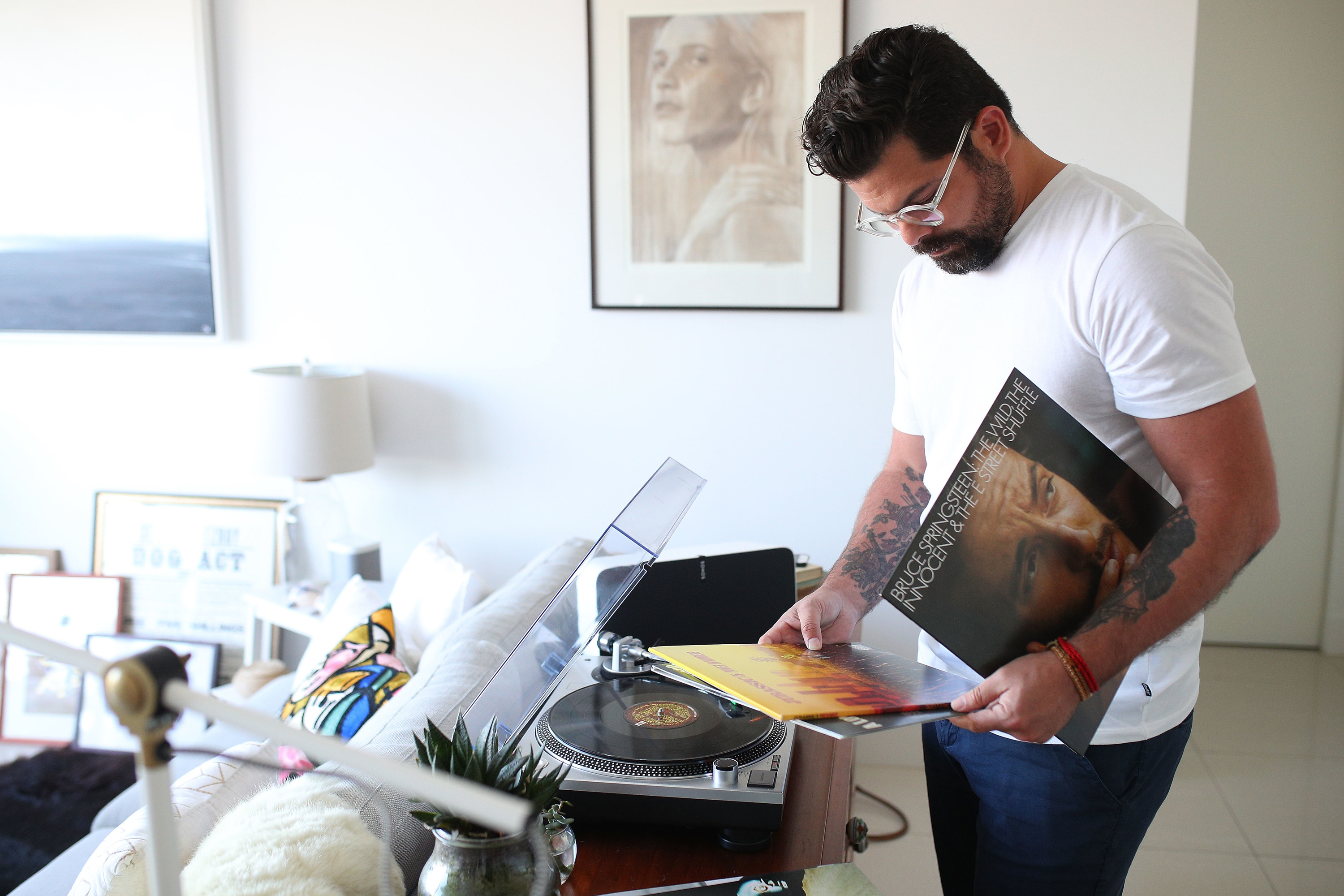 "My love of music is reflected in the quality of sound that we choose to have at home"
As for Saravia's next party at home – he already has a plan. "I'm planning to have some friends at home and maybe have some oysters, a few glasses of wine. It's always good to use the balcony again after a long winter. I think that music is always a good tool if you want to get people more comfortable." As for the music? Saravia plans to relinquish control and open his vinyl cupboard up. "I'll allow them to take records and play them, and with some of them having the option of getting involved with the playlist as well. It's fun… We have an iPad next to the equipment that's part of the whole sound system – where my Sonos app is open. They can look at that, and play whatever they want." He might even throw on the playlist he made for Lucas too.
Experience entertaining at home, Sonos-style this month by coming to our exclusive event. Enter here.
Listen to Ale's playlist below:
Fill your home with music at sonos.com.