PBS 106.7 Radio Festival
Ahead of this year's membership drive, soul DJ Vince Peach opens up about his love affair with the community radio station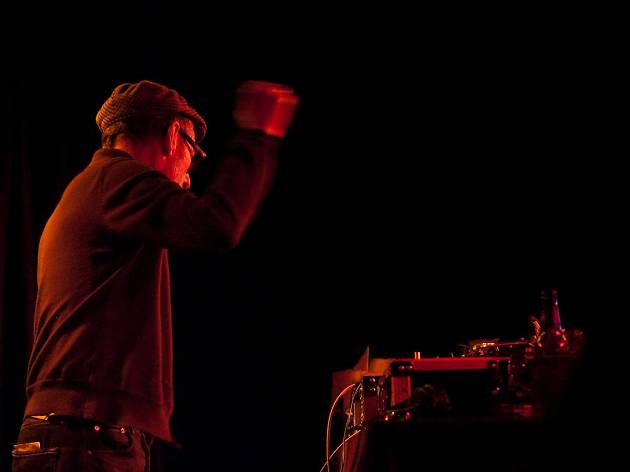 Other Australian cities may have better weather, but their radio stations leave much to be desired. We're lucky – the presenters on Melbourne's volunteer-run community stations are like radio angels, blessing us with hard-to-find music from all over the world and from all genres and decades.
One such angel is Vince Peach, whose show Soul Time is the longest running soul show in the world. For two weeks in May, Peach, along with every other PBS presenter, will be encouraging listeners to subscribe to the station during the PBS Radio Festival.
Peach hails from Liverpool and credits trips to Manchester's fabled club, the Twisted Wheel, for his introduction to Northern Soul. This was during peak Thatcher years and the music spoke of sweat and struggle.
"I'd never heard this music before, it was totally new to me and it was exciting," says Peach in his distinctive Thomas the Tank Engine tones. "Music should excite you and soul music has always excited me. It's hard to keep still when it's pumping out."
Then there's the old truism – if you're a straight fella and you can dance, well… "Well, there is that," Peach says. "As a teenager it's pretty high high on your priorities, meeting members of the opposite sex, but it's all linked to this feeling of being excited. If music doesn't excite you, what's the point? And it still does that, you only have to go and see the kids at Soul-A-Go Go [PBS's monthly soul club night] and Cherry Bar to realise that it's still infectious."
Peach's long-time love affair with PBS almost came about by chance.
"I got into PBS by spinning the dial one Sunday morning and there was a radio program called the Soul Patrol produced by this guy Peter Rourke. I asked him to play some Northern Soul and he said, 'I don't play any, but if you've got a bit of it you should come into the station', and so I did. I done a demo tape and that was in 1983. PBS means everything to me – I wouldn't have stayed in Australia if it hadn't been for PBS, that's for sure. It's just a breath of fresh air."
Catch Peach at PBS 106.7FM's monthly soul shin dig, Soul-A-Go Go and for more access to soul become a PBS 106.7FM member during this year's Radio Festival – your ears will thank you for it.