Robert Plant & The Sensational Space Shifters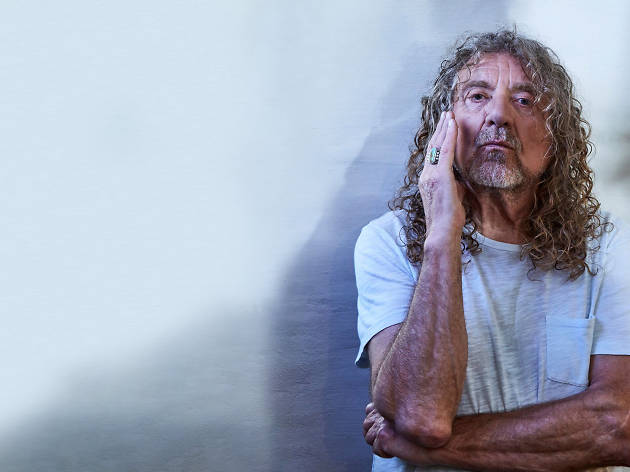 One of the greatest rock voices of all time will perform his solo hits and Zeppelin classics
The lead singer of Led Zeppelin needs no introduction – and in 2018, Robert Plant will front his backing band, the Sensational Space Shifters, at Bluesfest, with a sideshow detour to Melbourne for two nights at the Palais Theatre. Plant's third album with the Sensational Shape Shifters, Carry Fire, was released in October 2017 and the shows will feature Plant's solo work mixed with a sprinkling of Led Zeppelin tracks for the diehard fans.
The Sensational Shape Shifters was first established in 2002; it's a band whose sound is broadly "inspired by the roots music of Mississippi, Gambia, Bristol and the foothills and Wolverhampton". Speaking about creating new music after five decades in the industry, Plant says, "it's about intention, I respect and relish my past works but each time I feel the lure and incentive to create new work. I must mix old with new. Consequently, the whole impetus of the band has moved on its axis somewhat, the new sound and different space giving way to exciting and dramatic landscapes of mood, melody and instrumentation."
Plant's recent shows have been praised as having similar energy as when Led Zeppelin was conquering the world and making rock history the '70s. It's hard to believe, then, that 2018 will mark the 50th anniversary of the moment when Bonham, Jones, Page and Plant first got together to form one of the most influential rock bands ever.