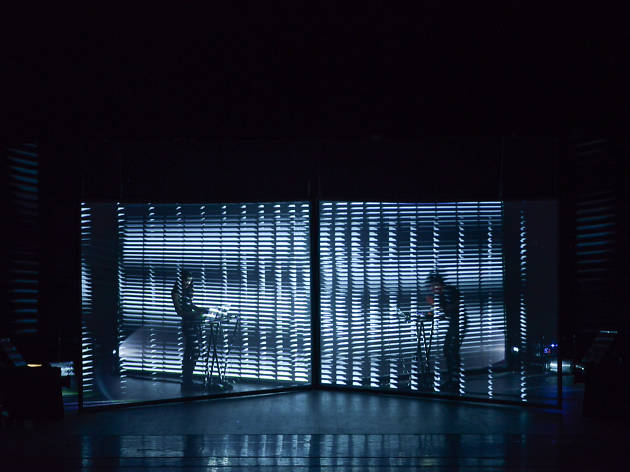 Time Out says
Immerse yourself in sound and light in this breathtaking double bill
Japanese visual artist and composer Ryoji Ikedia is known all across the world for making spectacular and trippy audiovisual experiences out of science and technology, and is set to continue that exploration in this double bill with Nonotak, a creative collaboration between illustrator Noemi Schipfer and architect and musician Takami Nakamoto. The two works will be performed in the grand surrounds of Hamer Hall.
Ikeda will be performing 'datamatics [ver. 2.0.]', a work in which he takes something mundane – data – and explodes it into a new work of sounds and visuals. Using a pattern of hard drive errors, he's creating imagery that will transform into a view of the universe roating in 3D. His soundtrack mirrors the kaleidoscopic visuals.
Nonotak will be performing 'Shiro', an ethereal work of light and sound installations that creates a dreamlike environment to envelope the audience and warp reality.
The performance is part of the Subsonic experimental music program at Asia TOPA festival. Subsonic is curated by the Substation, Newport's multi-arts facility known for championing of experimental music, visual arts and performance.
Details