Sidney Myer Free Concerts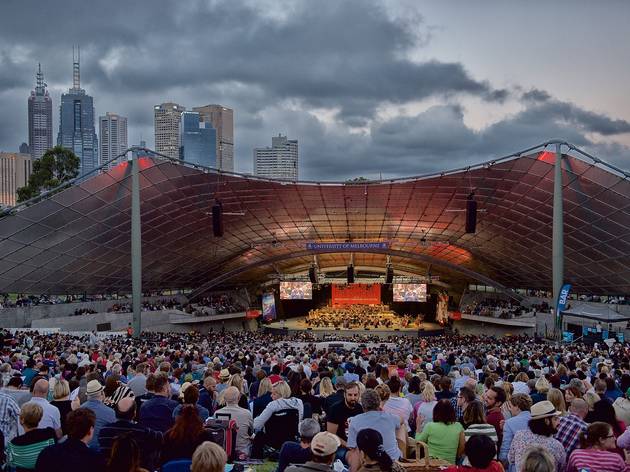 1/4
Photograph: Supplied/Matt Irwin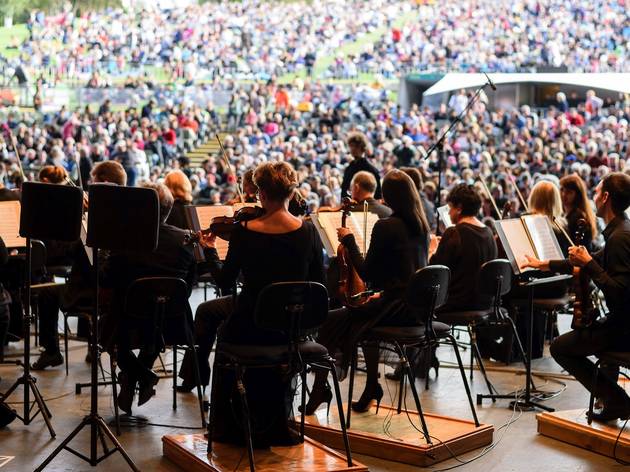 2/4
Photograph: Supplied
3/4
Photograph: Supplied/Daniel Aulsebrook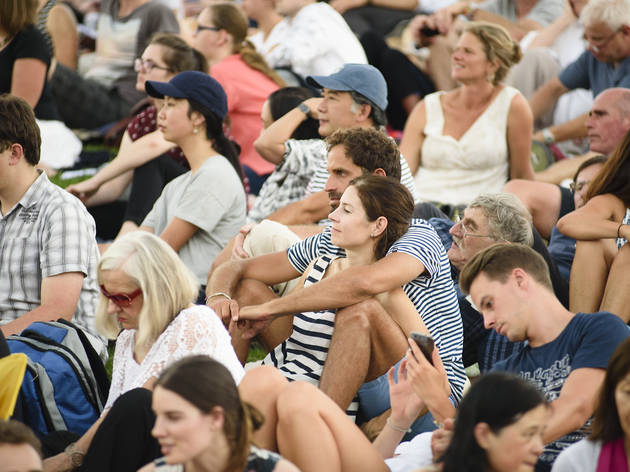 4/4
Photograph: Supplied/Daniel Aulsebrook
Time Out says
Get yourself down to the Sidney Myer Music Bowl for free classical music by the Melbourne Symphony Orchestra
Some people like to go for a swim on a warm summer evening – and then some people like to listen to symphonies. If you're the latter, then you're in luck, because the Melbourne Symphony Orchestra is bringing back its free concerts at the Sidney Myer Music Bowl this summer – now in a socially distant way.
The first concert on January 29 will be 'The Faun and The Firebird' featuring a program of works by Debussy, Stravinsky and Australian composer Ross Edwards. Then, on February 6, it's a celebration of music from all time periods with works by Rameau, de Falla, Bernstein and two contemporary Australian composers, Joe Chindamo and Paul Stanhope. Finally, on February 10, it's Spanish Harlem night at the Bowl with works by Duke Ellington and Ravel as well as a world premiere by Australian jazz composer Vanessa Perica.
Naturally, there will be conditions for entry and everything will run in line with government regulations – read more about that here. Entry is free but you must book tickets. Tickets for the first concert are available from midday January 8, and for the second and third concerts from midday January 15.
Details