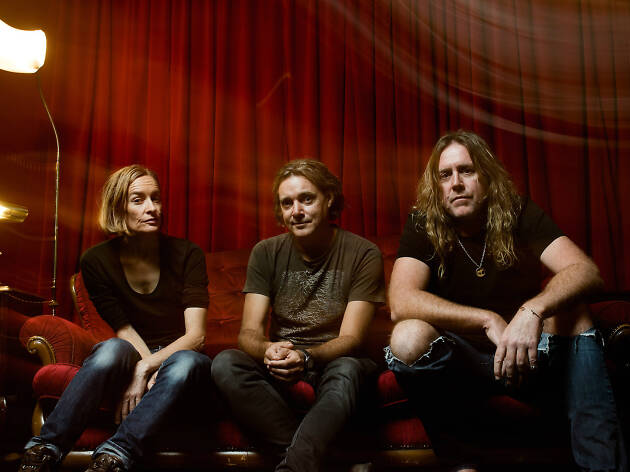 Time Out says
The famous Australian rock trio are getting the band back together for a best-of show
Back in 1989 three mates came together to play music in the small town of Finley, close to the NSW-Victorian border. Fast-forward three decades and the Spiderbait gang are still mates and still making music.
On Saturday, November 9 the trio of Janet English, Damian Whitty and Kram (aka Mark Maher) will be playing a one-night only show at the Forum. The new show will serve as an anthology of sorts, with Kram confirming that the show would feature every single one of the band's singles played in chronological order.
That means fans will get the chance to hear everything from 1996's Triple J Hottest 100 winner 'Buy Me A Pony', the musically capricious hit 'Calypso' and the band's famous cover of Lead Belly's song 'Black Betty'.
Tickets for Spiderbait's one-off show at the Forum go on sale Thursday, July 11.
Details