Almost two years after the innovative Australian Centre for the Moving Image (ACMI) closed its doors to undergo a facelift, the venue is finally ready to greet visitors again. ACMI was always a powerhouse of a museum – more cutting edge than the state's other museums, and arguably cooler than the galleries that it shares a postcode with. And it was the only place in Melbourne where you could waste away a rainy day playing video games and call it "educational".
Naturally, there was a lot riding on this expensive redevelopment. A $36 million investment from the state government. An empty space in Federation Square that's already impacted by Metro Tunnel construction. A host of bored Melburnians that used to frequent ACMI's cinema, rotating exhibitions and browse the gift shop. When a 2020 opening date was set and the promise of playable experiences and interactive spaces was looming we were all stoked. Then the lockdowns hit.
"We have been planning this $40 million transformation for the last sort of five years," says director and CEO of ACMI Katrina Sedgwick. "We'd already been thinking really deeply about how we could deploy technology in a very creative way to be able to extend the visitor experience – not only with the museum, but when you leave the museum."
Sedgwick describes this as a "post visit". Usually, in a regular museum-going experience you'd play with the fun devices and read a couple of plaques before moving on. For Sedgwick and ACMI, they weren't content with just that.
"When Covid hit, we were already in the middle of building a large engine, if you like, which we call the XOS, the experience operating system. That enables a lot of what we had inside the museum to extend out so that you could access it virtually." Dozens of museums and galleries from around the world adapted quickly during the events of 2020, transferring their content online so that visitors could entertain themselves or learn something new at home. It proved that visiting a museum didn't have to be physical. For Sedgwick, that meant the barriers to engage in rich cultural content fell away.
The new ACMI takes this idea and runs with it. Among the swanky new architect-designed space you will find new and improved exhibitions, facilities, artworks and displays as well as some of the most incredible, cutting-edge technologies we've ever seen in a Melbourne museum.
The centrepiece of this ethos is ACMI's new Lens – a circular piece of recyclable cardboard that you can use to "collect" works of interest as you travel through the museum. Visitors tap the card on specially designed plaques and watch it light up blue. Then, when back home, you can go over your favourite objects, film scenes, soundscapes and more that intrigued you throughout your visit. The fact that ACMI had the foresight (Sedgwick describes it as "good fortune") to think ahead and create this online experience is incredibly fortuitous in the world we find ourselves in.
"What we've created is almost like a magazine, a magazine of a museum, where you can [explore] all sorts of incredibly rich content, across all the things that we care about: film, television, video games, digital culture and art," says Sedgwick.
What will probably be ACMI's most visited space is the free, permanent exhibition, titled The Story of the Moving Image. Kind of like a revamped version of the old Screen Worlds exhibit, this is a collection of costumes, cameras, TikTok clips, contemporary art and everything in between. It's a brilliant look into different forms of the moving image that span decades, countries and platforms.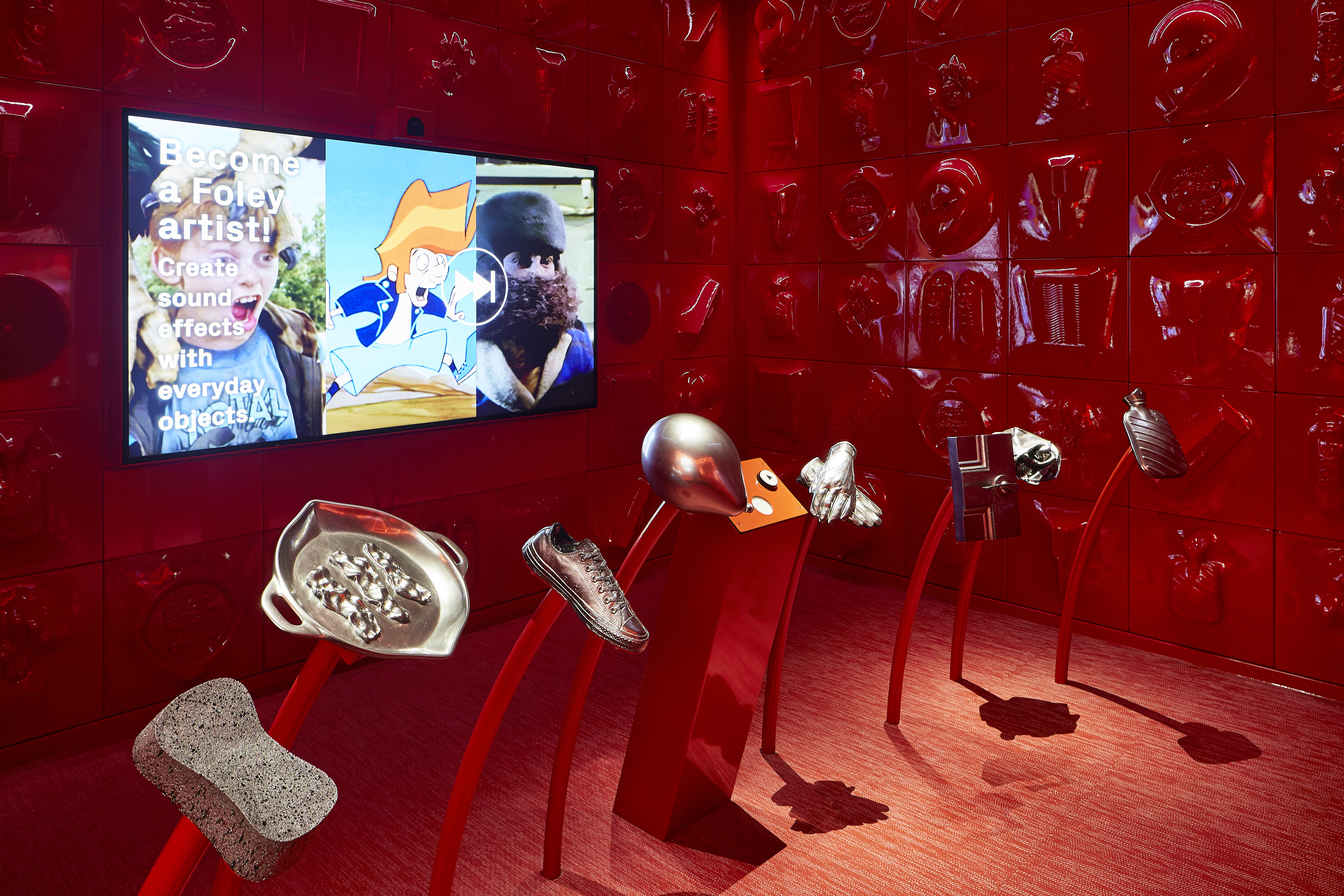 You can assemble famous film scenes, attempt to match Foley sounds to film, animate clips in the palm of your hand using a zoetrope (this is Sedgwick's favourite part of the exhibition), and yes, play several video games in personal gaming pods. A major new work by Gunditjmara Keerray Woorroong artist Vicki Couzens bookends the exhibition, which also features a stunning collection of First Nations stories and storytellers presented on screen over the years.
The entire ACMI space is rounded out by the original cinemas (now with 4K capabilities), a media preservation lab, student labs and educational spaces, plus a new hospitality offering from chef Karen Martini.
ACMI reopens at noon on Thursday, February 11. General admission (including access to The Story of the Moving Image) is free. Ticketed session times are available to manage limited capacities – check out the info on the website.