The phrase "White people just don't get it," is seldom deployed with integrity, but in this rare case Stephen Page, artistic director of Bangarra Dance Theatre, might be onto something. Because the reviews are mixed for Dark Emu, and some people really aren't getting it.
Not that brother Steve cares. He doesn't read reviews.
"I don't need reviewers telling me what my story should be," he says. "They got no identity. This is not a casual conversation, like sprinkling salt over your food."
The conversation he refers to is the see-sawing of celebration and backlash around a controversial book that inspired the production, Dark Emu Black Seeds, by Gunditjmarra author Bruce Pascoe. The book, which Page describes as a "game changer", is a meticulously curated collection of early settler accounts revealing previously unheard-of practices of Aboriginal agriculture, farming and permanent settlements including stone architecture.
The genius of the book is that Aboriginal people are not making this claim, but the settlers themselves, which makes it very difficult for white Australia to refute. It also raises questions about why this record of sophisticated land management was erased from Australian history.
"What they are scared of, what they were always scared of, was the Aboriginal economy," Page says. "They spent time detailing what they were observing, but then wilfully erased it. They came with a system map of how to colonise a nation and it conflicted with what they saw and recorded here."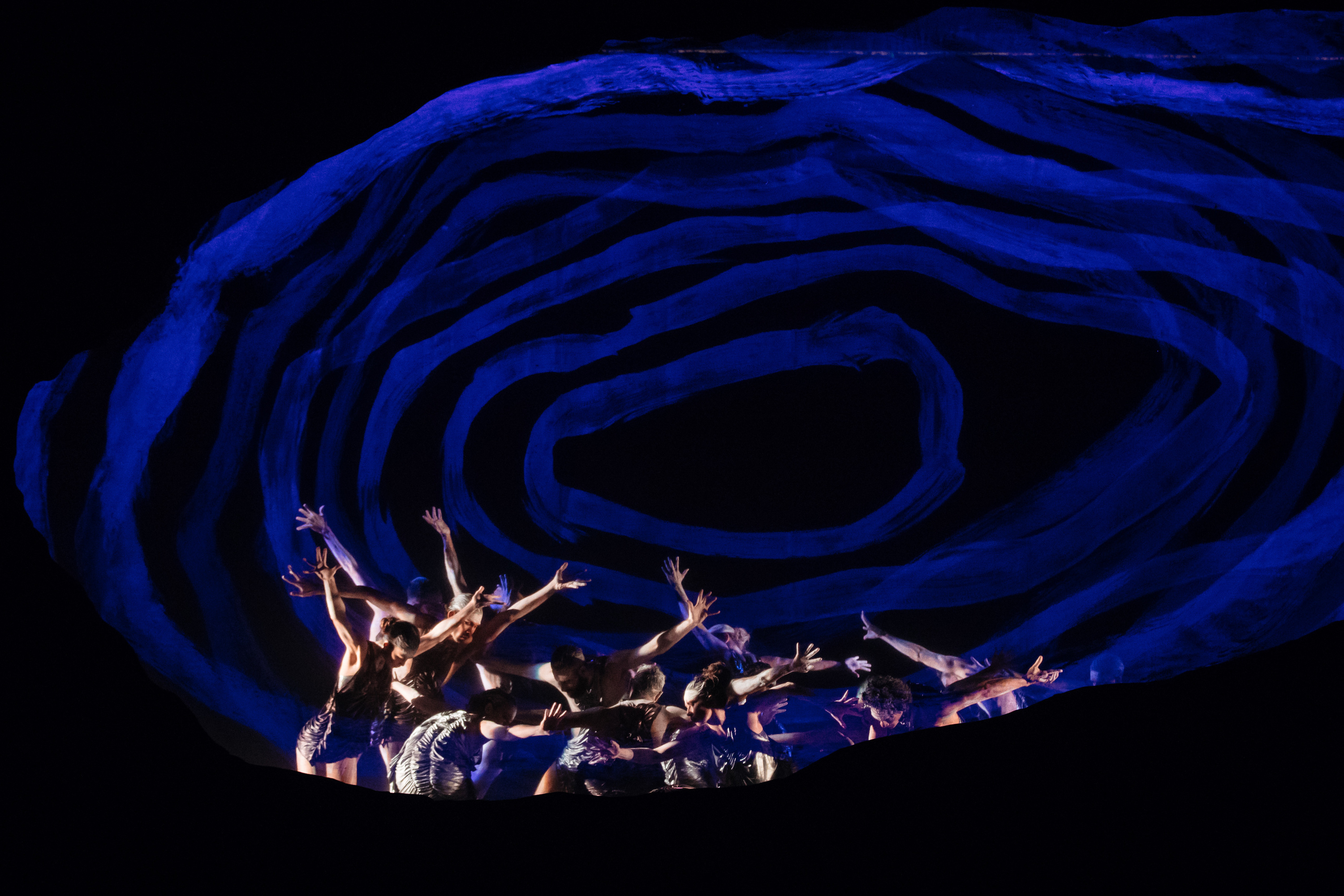 However, the lukewarm reviews for Bangarra's Dark Emu production are not grounded in racism or backlash against the book – in fact most reviewers seem to be fans of Pascoe's work. Rather, there seems to be a cultural mismatch in both expectations and worldviews.
As Page explains, the performance is more of a companion piece than a translation – the same story told through Indigenous voices that were silent in the book but somehow still powerfully present between the lines, even when filtered through the third person.
"The performance is not academic," Page says. "It expresses the spirit of the big fella Biame [a creator spirit ancestor], not every point but the dark spaces in between that blackfellas see. Land to sky, sky to land, transferring energy. That spirit sits in the patience of blackfella time."
Arts critics looking to reduce the production into its component parts, seeking bookish themes, protagonists and chapter headings expressed through human movement alone, are not going to see the dynamic unfolding of spirit before them.
This is more than a dance performance. All elements of the production are woven together to carry the explicit messages from the book, the dancers simply enacting a spirit of in-between, embodying the forces created between light and dark, wet and dry, sky and earth, hot and cold, fresh and salt, the forces that shape creation and inform our custodianship of it.
"You can't just look at the dance separately, then lighting, then costume, then sets, then image, then the book. It's all the mediums working together under Biame, that one spirit."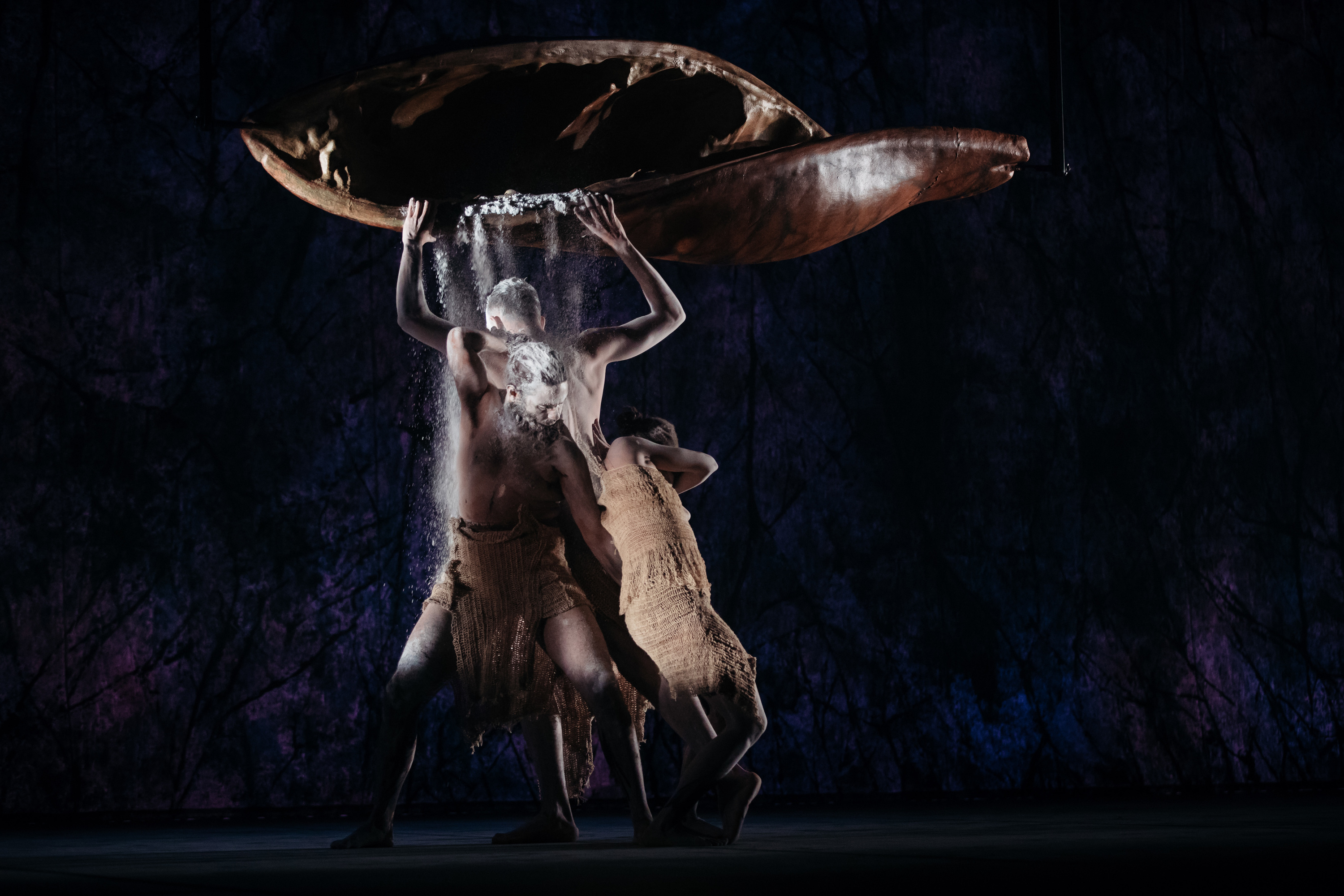 This unified message is missed in several of the reviews I have seen during this Bangarra season and it has certainly sailed over the heads of those who contribute to the comments sections with cries of, "Weren't they nomads?" and "Absolute rubbish!" These are some of the milder examples and Stephen Page faces this kind of backlash on a daily basis, responding with an unapologetically hard line.
"We're never going to get anywhere until white fellas get some Viagra eye drops and take a good hard look at themselves," he says.
Bangarra has faced a hard struggle to attain its unique position as a national dance company in Australia and it has not achieved this by sidestepping the difficult issues. Dark Emu is an ambitious and complex work, both politically and artistically. But blackfellas don't often have the luxury of separating the two. Page sees this work as lifting the "guilt blanket" off Australia's consciousness, and says things have changed, with more changes in the wind right now.
"This is the right time. We couldn't have done it ten years ago. We've had to learn how to sustain our spirit in this soulless system. This is the right time, big changes happening in land and spirit, big corroboree happening on country all over, smoke coming off the Blue Mountains."
Dark Emu is at Arts Centre Melbourne from September 6 to 15.
On September 5 Bangarra will have a community night with reduced price tickets.